What Your Favorite Bravo Stars Are Allegedly Worth
Reality TV can be a very lucrative business. Here, what some of our favorite Bravo reality stars, including Andy Cohen and Kyle Richards, are allegedly worth.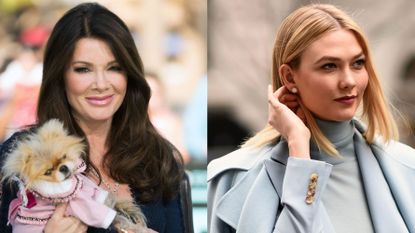 (Image credit: Getty)
Bravo: It's the network that brought us The Real Housewives of All Over the Country, starting with Orange County and then branching out to New York City, Atlanta, New Jersey, D.C., Beverly Hills, Miami, Potomac, and Dallas. And even though some of the spinoffs have come to an end (RIP, RHO D.C. and RHO Miami), we'll never forget the stars (and the drama) they brought us. And then, of course, there are many more beloved Bravo unscripted shows—Million Dollar Listing, Top Chef, Shahs of Sunset, Project Runway, and Married to Medicine, just to name a few.
If the 2010s taught us anything, it's that being in the reality TV game is a lucrative business. Here's what 40 of our favorite Bravo stars are (allegedly) worth, in increasing order of richness.