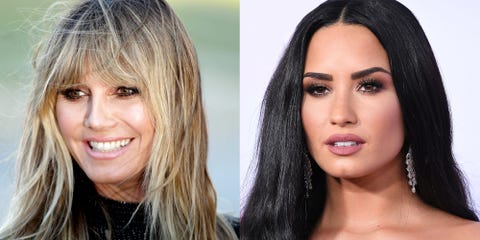 If one thing in this life is certain, it's that celebrities know how to make a statement—so it's no surprise that they love to go all out on their Halloween costumes as October 31 approaches. Ahead, the best celebrity Halloween costumes of 2019.
Jessica Biel and Justin Timberlake
As *NSYNC-era Justin Timberlake and a microphone, respectively.
Keven Undergaro and Maria Menounos
As Jeannie from 'I Dream of Jeannie'.