Celebrity Headshots From Before They Were Famous
These stars look so young!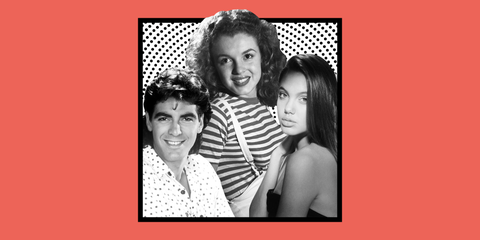 For some stars, it was just a few short years before they hit it big, while for others it would take decades before they became household names. One thing is for sure though: Our favorite films and TV shows would not be the same without them. To remind you just how far some of your favorite celebs have come since starting their careers, we rounded up the best celebrity headshots from before they were famous. Ahead, see a pre-Save the Last Dance Kerry Washington, Nicole Kidman's very '80s hairstyle, what a teenage Rita Moreno looked like before snagging her Best Supporting Actress Oscar for her role as Anita in West Side Story, and a baby Meryl Streep—an icon even then.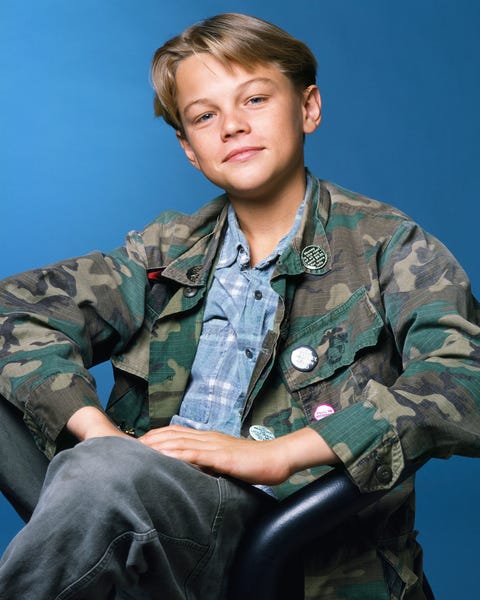 Leonardo DiCaprio
Young Leo got his start acting in commercials in the late '80s, but the child star landed a recurring role in the original Parenthood (yes, there was a sitcom version before the 2000s drama version). He moved on to movies like What's Eating Gilbert Grape, Romeo + Juliet, and hit superstar status with Titanic.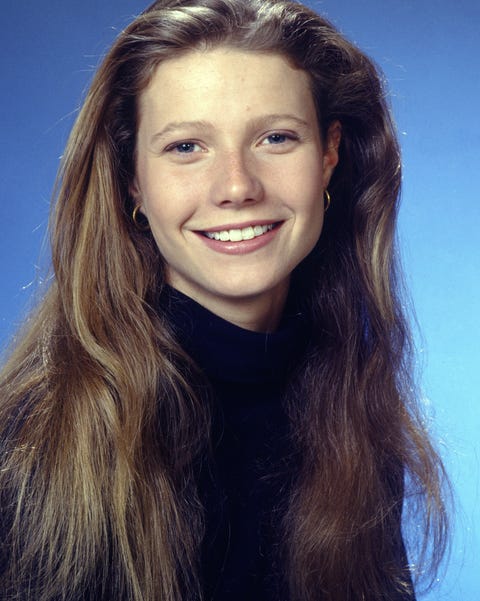 Gwyneth Paltrow
Long before she founded Goop, Paltrow was a budding actress in the '90s (with a Hollywood pedigree) who starred in made-for-TV movies like Cruel Doubt (pictured here) before she got her part in Se7en. While Se7en didn't end well for her character (spoilers for those who don't know what was inside the box), it launched her film career and she went on to do Moonlight and Valentino, Emma, Sliding Doors, Shakespeare in Love, Iron Man, and so many more films before launching her lifestyle brand.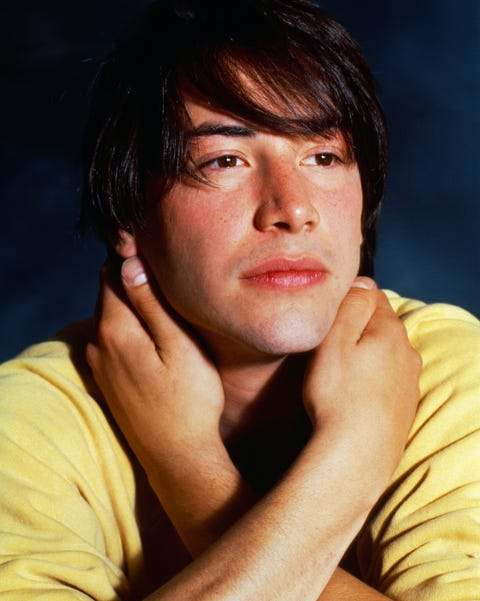 Aaron Rapoport
Getty Images
Keanu Reeves
Keanu Reeves was working through the '80s, but it wasn't until his turn as Ted Theodore Logan in Bill & Ted's Excellent Adventure that he really made a big name for himself. He then starred in classics like Speed, Point Break, and The Matrix films.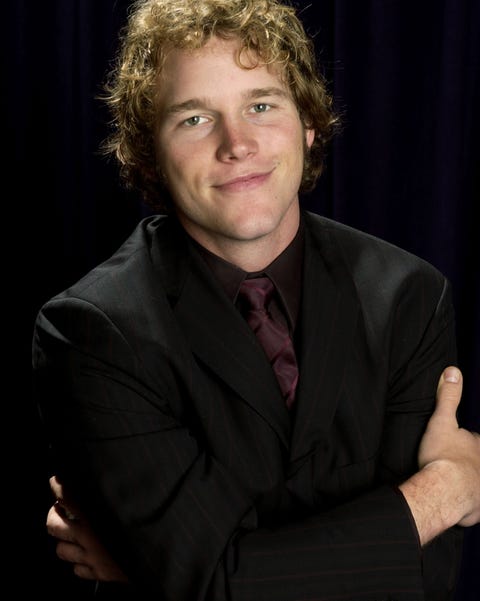 Michael Caulfield Archive
Getty Images
Chris Pratt
Before he transformed himself from adorable goofball Andy Dwyer on Parks & Recreation into buff superhero Starlord on Guardians of the Galaxy, Chris Pratt got his start on the UPN/CW series Everwood.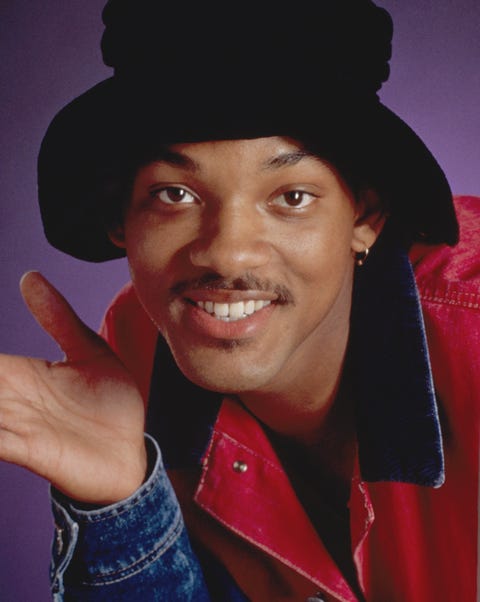 Will Smith
Now this is a story all about how his life got flipped, turned upside down. Back in the '90s, before he was a Genie in Aladdin or saving the world on Independence Day or fending off aliens in Men in Black, Will Smith was known best for his rapping skills and made it big with the NBC series, The Fresh Prince of Bel-Air.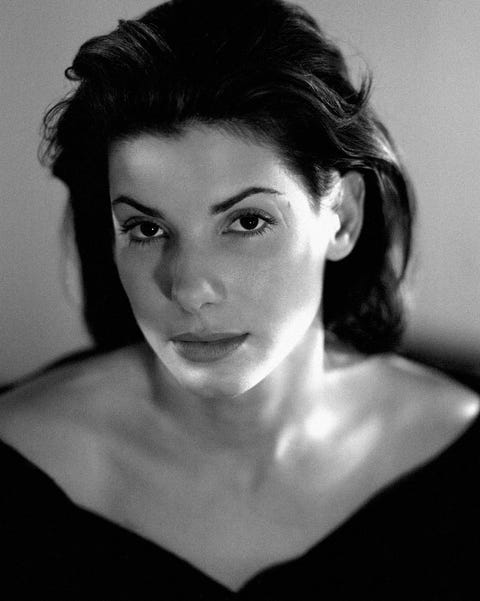 Donaldson Collection
Getty Images
Sandra Bullock
Sandra Bullock made her screen acting debut in 1987 in a movie called The Hangman, but it wasn't until 1992 when she was spotted in the charming rom com Love Potion No. 9, and in 1993 in a memorable role in Demolition Man that she started to gain real attention. She became a household name after 1994's action flick, Speed.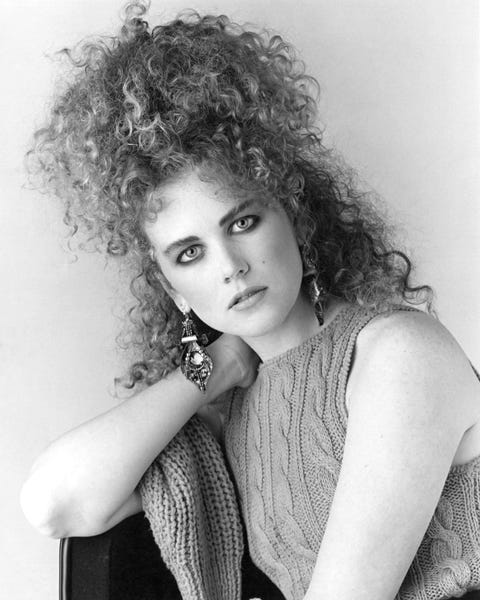 Nicole Kidman
Before she made her way to the United States, Nicole Kidman started acting in Australian films. She skyrocketed to fame in Hollywood in 1990 in the movie Days of Thunder, with her future husband Tom Cruise.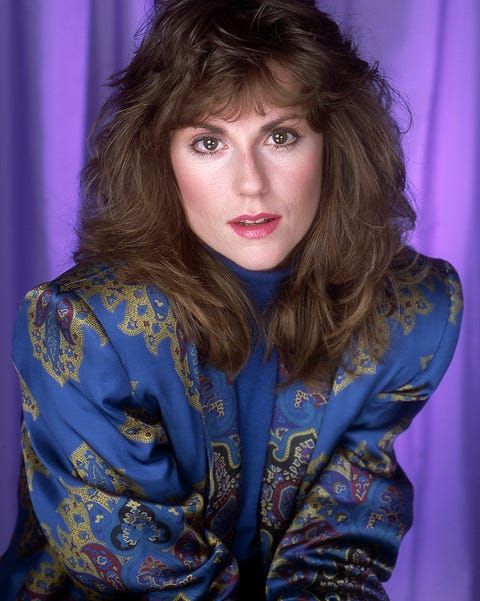 ABC Photo Archives
Getty Images
Megan Mullally
You know her now as the wisecracking Karen on the hit sitcom Will & Grace, but Megan Mullally started acting in the early 1980s. She had a series of small parts in movies like Once Bitten and guest spots on TV shows before landing a recurring role on The Ellen Burstyn Show.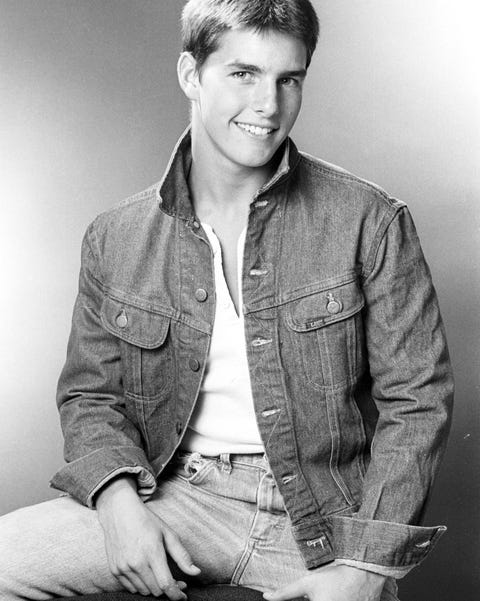 Michael Ochs Archives
Getty Images
Tom Cruise
Tom Cruise started acting in the 1980s, and slid into our lives wearing a button-down shirt and socks in Risky Business. He sealed his movie star gig as Maverick in Top Gun.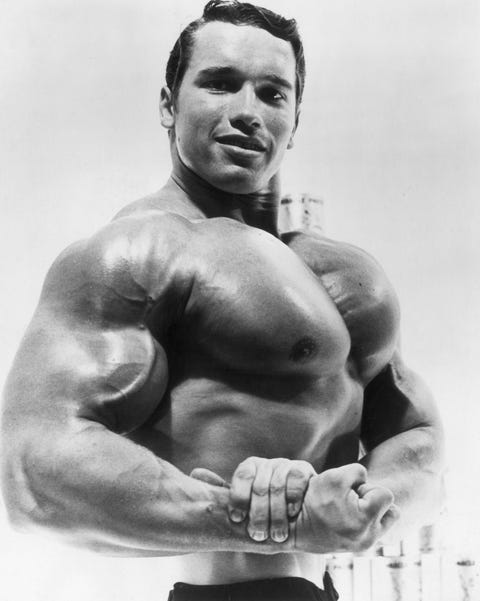 Hulton Archive
Getty Images
Arnold Schwarzenegger
Before he became the Terminator, and way before becoming the Governor of California, Arnold Schwarzenegger laid claim to the bodybuilding title of Mr. Olympia by showing off his enormous muscles.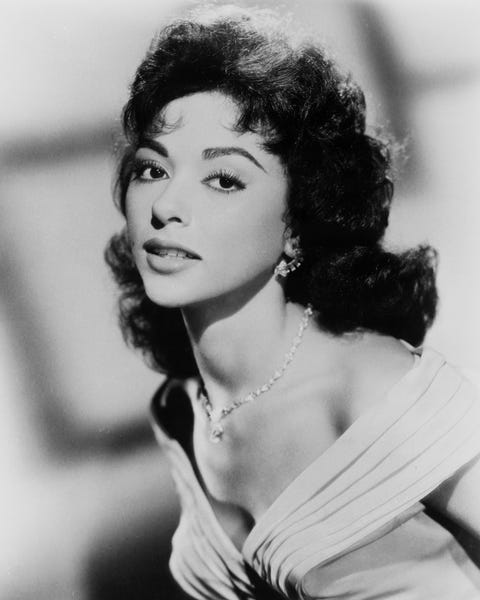 John Springer Collection
Getty Images
Rita Moreno
Rita Moreno stole everyone's heart as Anita in West Side Story, but the young actress had been in show business for 11 years by then. After winning the Oscar for Best Supporting Actress, her career was catapulted into a decades long career that led to roles in the 9 To 5 TV series, Sesame Street, and most recently on Jane The Virgin and Netflix's One Day At A Time.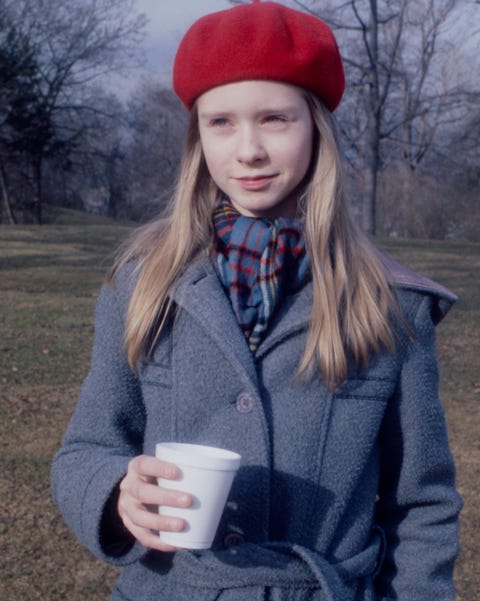 ABC Photo Archives
Getty Images
Cynthia Nixon
Before she had political dreams, Sex and the City star Cynthia Nixon had her heart set on the big screen. Nixon began her acting career in the after-school special scene and it wasn't until 20 years later in 1998 that she landed her role as Miranda Hobbs, our favorite badass lawyer.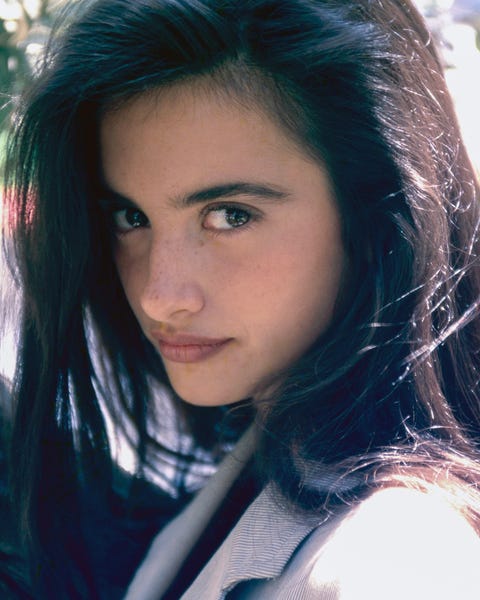 Gianni Ferrari
Getty Images
Penélope Cruz
The Spanish sensation was known abroad before hitting it big in the states with Vicki Christina Barcelona. You may have remembered her starring alongside Johnny Depp in Blow or with Tom Cruise in Vanilla Sky in the early 2000s. Nowadays, Cruz has taken on bigger roles and collaborated with husband Javier Bardem.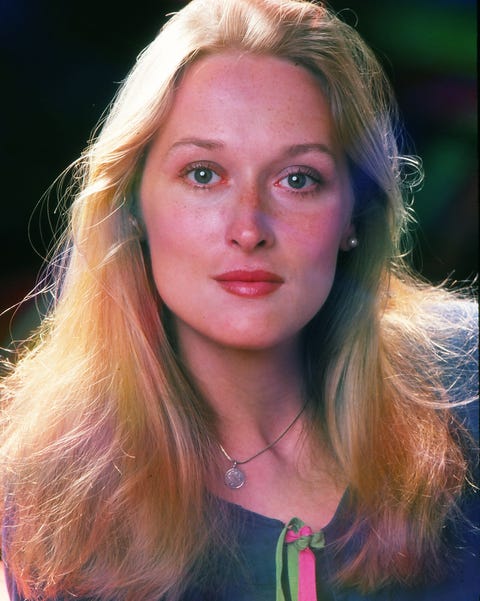 Jack Mitchell
Getty Images
Meryl Streep
Meryl now has an impressive 21 Oscar nominations, but back in 1976 she was just getting started. It was her 1979 role in Kramer vs Kramer that really put her on everyone's radar. Streep continued to wow us as she swapped from TV to the silver screen effortlessly. Four decades later, people can rank their top five Streep films at the drop of a hat.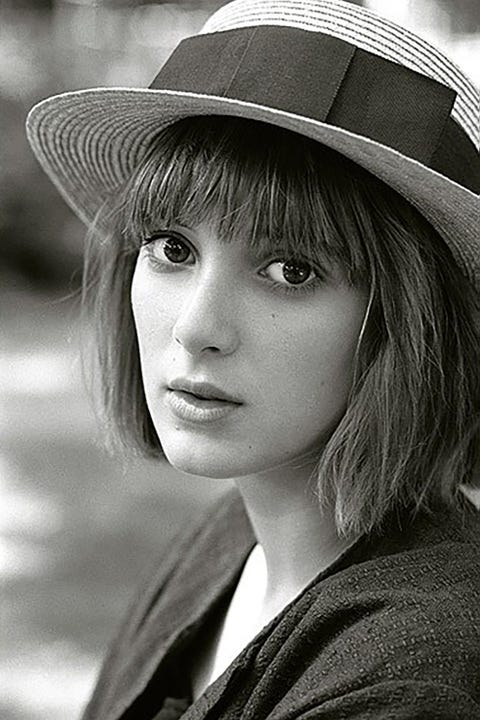 Winona Ryder
Winona Ryder was born in Minnesota and moved with her parents to California when she was seven years old. The actress didn't get her first role in a major feature film until she was 15, when she appeared in Lucas in 1986.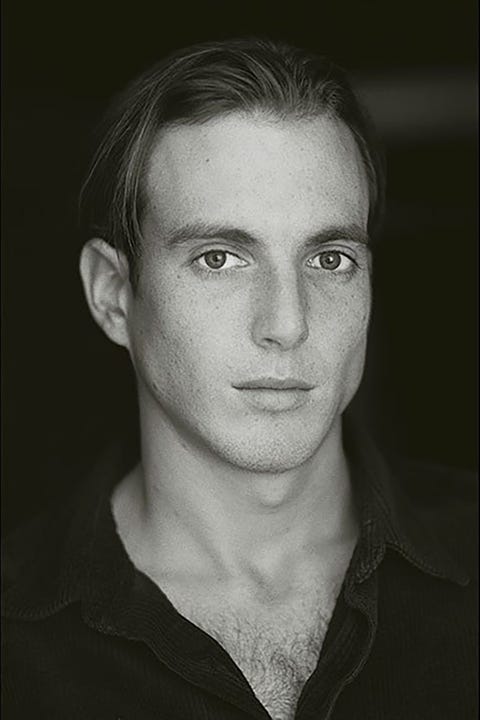 Will Arnett
Although it was his role as Gob Bluth in Arrested Development that launched Will's career, the Canadian actor had several guest roles on popular shows like The Sopranos and Sex and the City before his big break.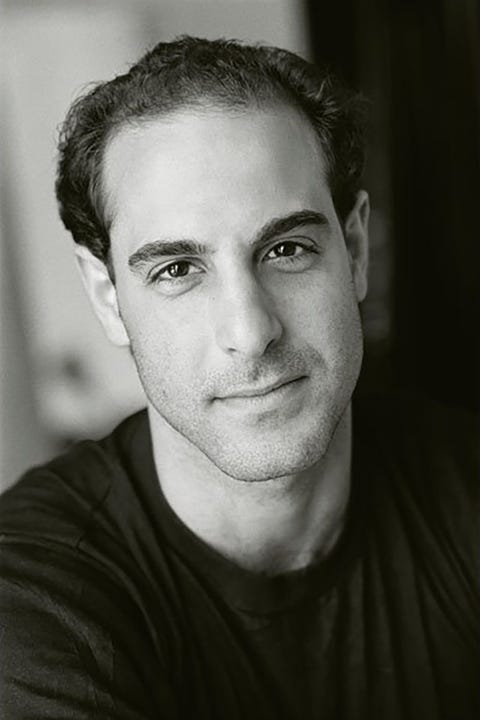 Stanley Tucci
After attending SUNY Purchase, Stanley Tucci headed to Broadway and landed roles in major films like Prizzi's Honor. Tucci received his first nomination for an Academy Award in 2010 for his chilling role in The Lovely Bones, but had been a household name long before then.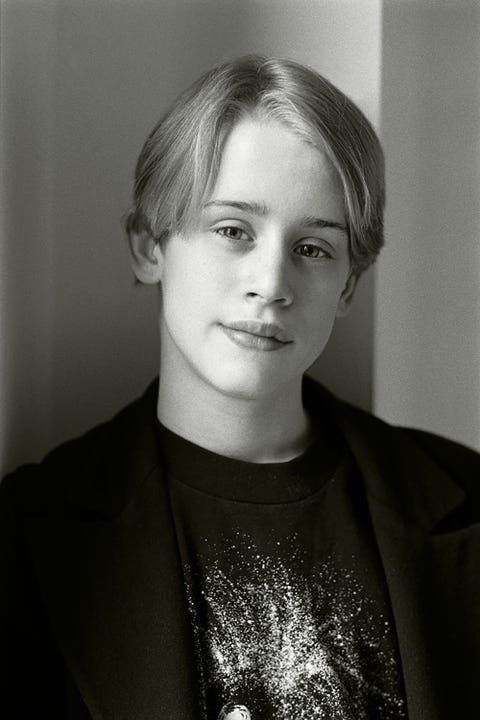 Macaulay Culkin
Macaulay Culkin shot his first film, Rocket Gibraltar, at the age of 8. The next year he gained comedic acclaim in Uncle Buck, and then, of course, Home Alone happened, which made him one of the biggest stars of the '90s.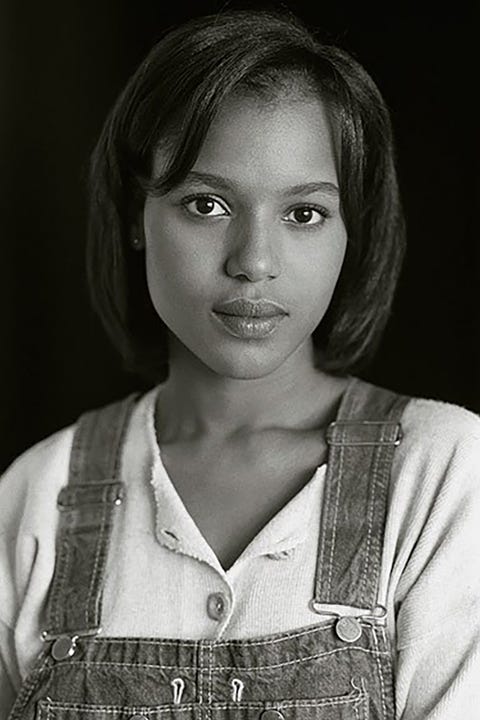 Kerry Washington
Kerry Washington first started acting as a teenager in Manhattan, working with a theater group that used improv to tackle social issues. In 2001, Washington caught the world's attention in Save the Last Dance. Thanks to her award-winning performance on Scandal, the actress landed a spot on Forbes' 2018 list of the highest paid actresses in TV.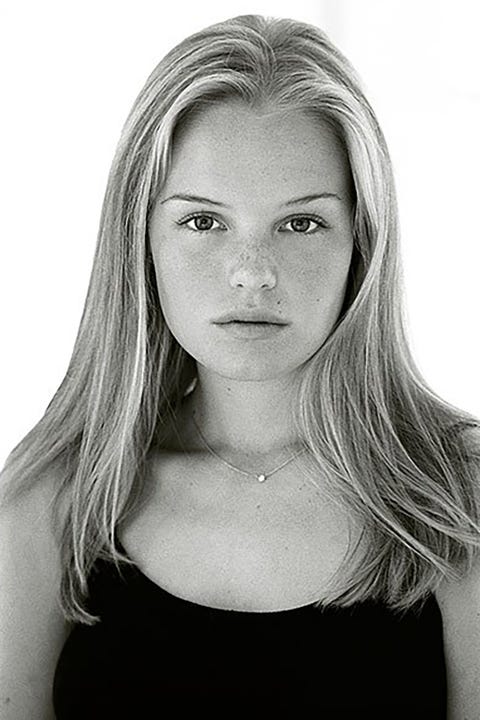 Kate Bosworth
Even though she had minor roles in Horse Whisperer and Remember the Titans, Kate Bosworth didn't get her big break until Blue Crush in 2002, when the Los Angeles native was 19 years old. How does Bosworth feel about film's sequel buzz? "I would love to do it, I really would," she said on Watch What Happens Live With Andy Cohen. "That movie is still such an important part of my life and it really gave me a career in many ways."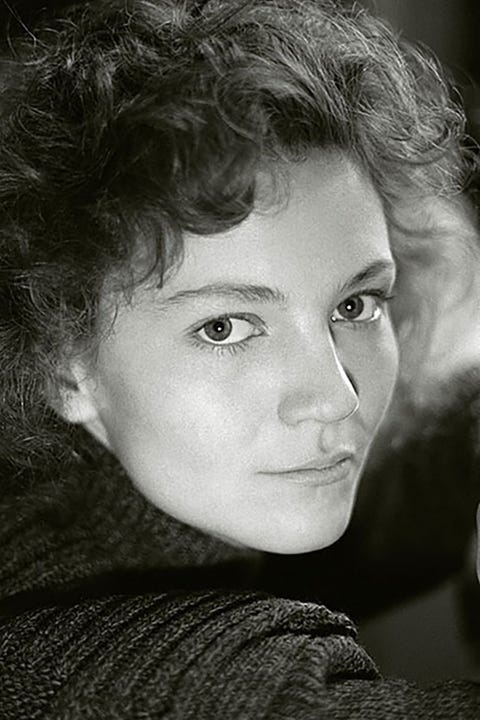 Joan Allen
Before audiences saw Joan Allen debut in films like Compromising Positions or Manhunter (made within a year of each other), the actress built a solid career on the stage, winning a Tony for Best Actress for her role in Burn This in 1988.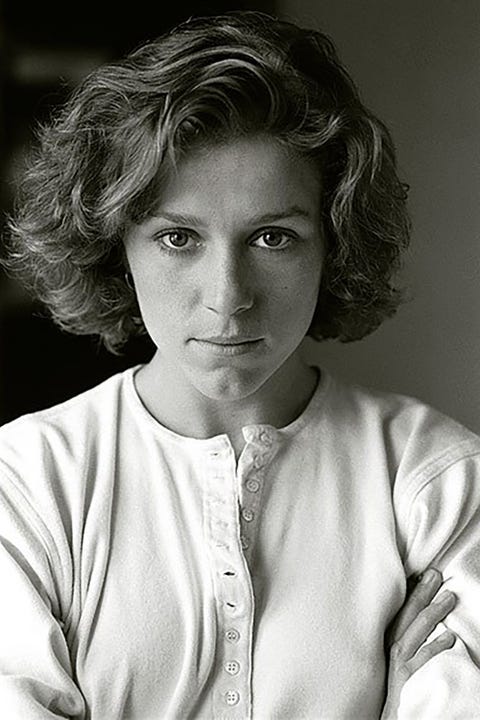 Frances McDormand
Frances McDormand garnered a lot of attention for her first major role in the 1984 film Blood Simple. But she gained much more than just an award-winning career from the film—McDormand and her husband of 35 years met on the set and married that same year.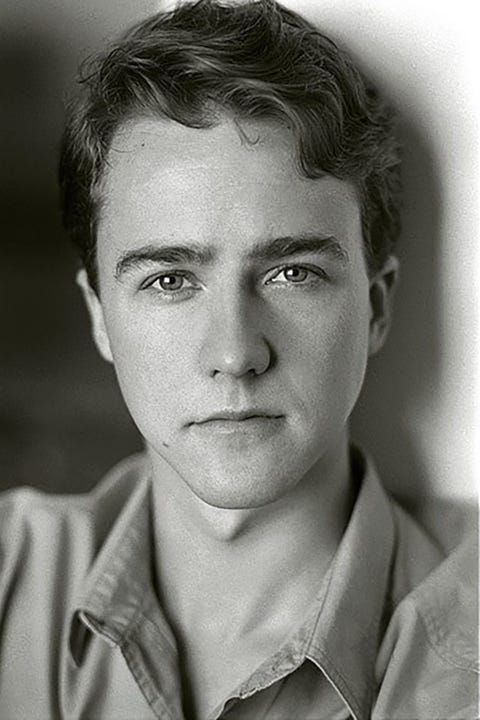 Edward Norton
After graduating from Yale University in 1991, the Maryland-born actor found success with his first film, Primal Fear, in 1996 for which he was nominated for an Academy Award.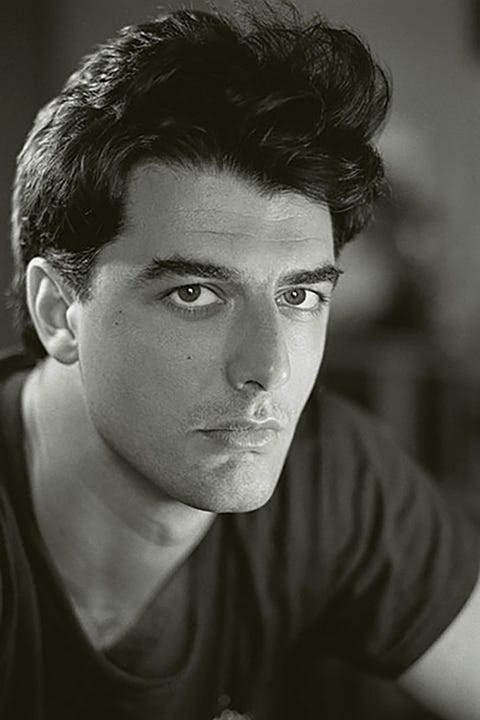 Chris Noth
Chris Noth has had a successful television career for almost 40 years, playing notable characters on hit shows like Sex and the City and The Good Wife. But his first big role was in the '90s as Detective Mike Logan on Law and Order.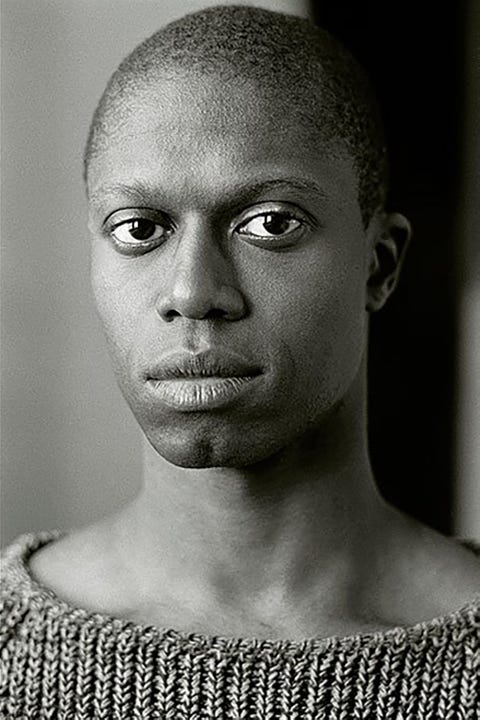 Andre Braugher
Andre Braugher began his career with a part in the 1989 film Glory, but his breakout role—for which he won an Emmy—was as Frank Pembleton on Homicide: Life on the Street in 1990.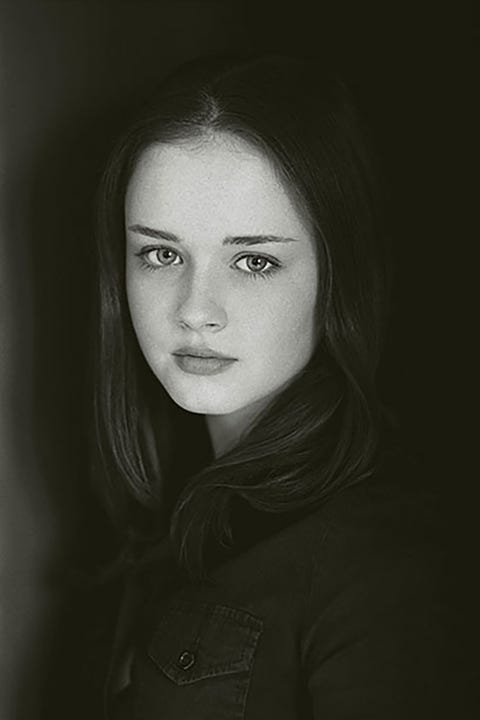 Alexis Bledel
When a then-19-year-old Alexis auditioned for Gilmore Girls, she had no prior experience on screen. Despite her inexperience, there was something about her that made Warner Bros. cast her as one half of the Gilmore duo. "She just jumped off the screen, you know. Those blue eyes," casting director Julie Mossberg described in an interview with Vanity Fair.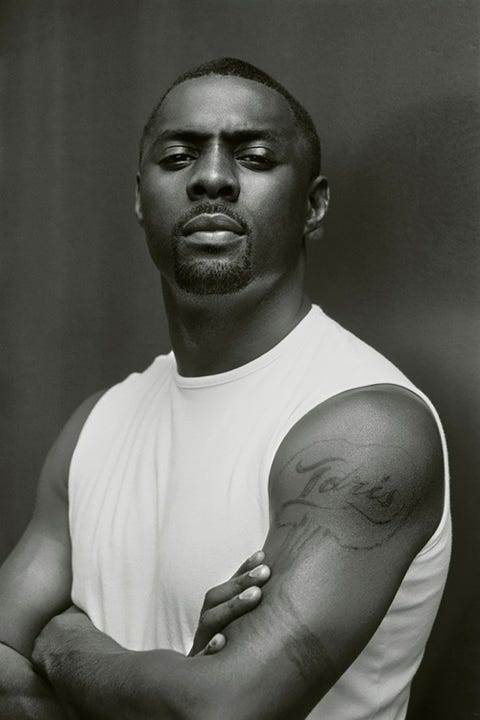 Idris Elba
After earning a spot in the National Youth Music Theatre, due to a grant from the Prince's Trust, Idris Elba worked in various odd jobs in his home city of London while auditioning. The actor's first TV role was for the soap opera Family Affairs in 1997. He later became more prominent thanks to his part on HBO's The Wire.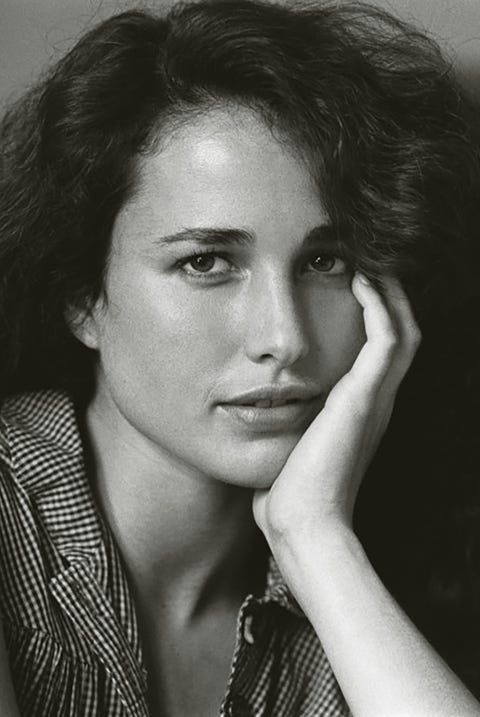 Andie Macdowell
Her daughters, Rainey and Margaret Qualley, may be some of Hollywood's newest stars (Margaret made her on-screen debut in Once Upon a Time in Hollywood this year), but not too long ago it was Andie Macdowell who was rising up in the industry. Macdowell landed her first role in the 1984 film Greystoke: The Legend of Tarzan, Lord of the Apes.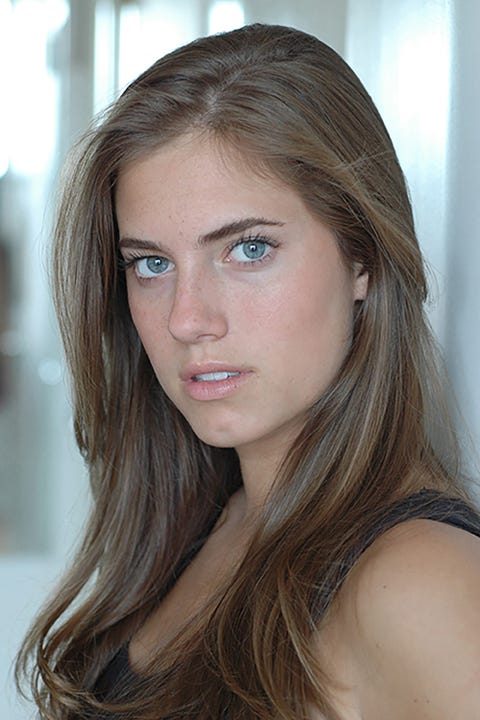 Allison Williams
Allison Williams may be the daughter of newscaster Brian Williams, but she still had to pay her dues in Hollywood. After growing up in Connecticut and working with an improv troupe at Yale University, Williams was cast in her breakout role as Marnie Michaels in HBO's Girls in 2010.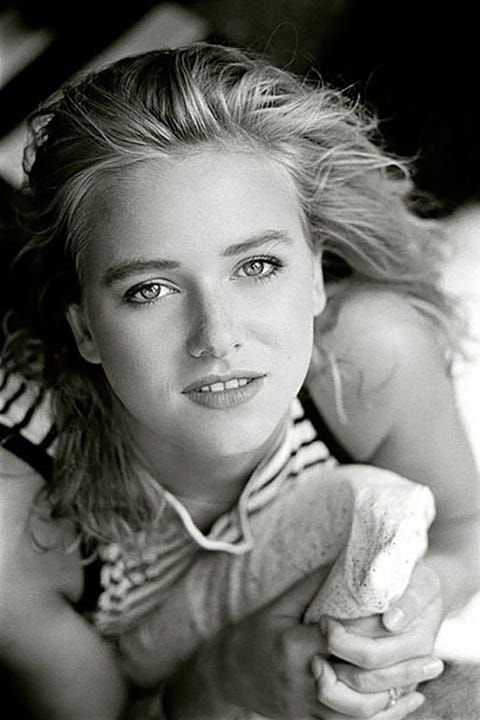 Naomi Watts
The actress found success in her home country of Australia with roles like For Love Alone and Flirting (which she costarred in with her best friend Nicole Kidman) in the late '80s. The actress moved to Los Angeles in 1993, but didn't attain her movie star status until her role in Mulholland Drive in 2001.
This content is created and maintained by a third party, and imported onto this page to help users provide their email addresses. You may be able to find more information about this and similar content at piano.io