Watch Katie Cassidy and Stephen Huszar Play 'How Well Do You Know Your Co-Star?'
The real-life couple talks dating, royals, and Hallmark movies.
Just like in any workplace, it's typical to form bonds with your coworkers. But for Katie Cassidy and Stephen Huszar, that bond went a bit deeper. In Hallmark's A Royal Christmas Crush, the costars play architect Ava and Prince Henry, respectively, and while the two acted in love for the cameras, a true connection was forming off-screen.
Now as a real-life couple, it's clear just how smitten Cassidy and Huszar are with each other, as we see in the latest episode of Marie Claire's "How Well Do You Know Your Co-Star?" Throughout the game, we tried to stump the couple with questions about each other's go-to breakfast, first jobs, and favorite vacation spots, but the two's connection runs deep. In between giggles and inside jokes, Cassidy and Huszar managed to keep the score neck-and-neck.
They also got into the sweet story of how their on-screen romance crossed over into real life. Cassidy recalled that while they both were very professional, after about a week on set she noticed Huszar in his "Stephen clothes" wearing crystal bracelets. "I asked him about them and I just started to learn about him, who he actually was," she said. "And yeah, I was just pleasantly surprised by this human being that I met." Huszar sweetly added, "Ditto, it took about a week and then we started to realize we're very similar in many ways so it's kind of looking at a reflection of each other."
To hear how Huszar surprised Cassidy's parents the first time he met them, watch the full challenge, above, then watch even more of their chemistry unfold in A Royal Christmas Crush on the Hallmark Channel.
Celebrity news, beauty, fashion advice, and fascinating features, delivered straight to your inbox!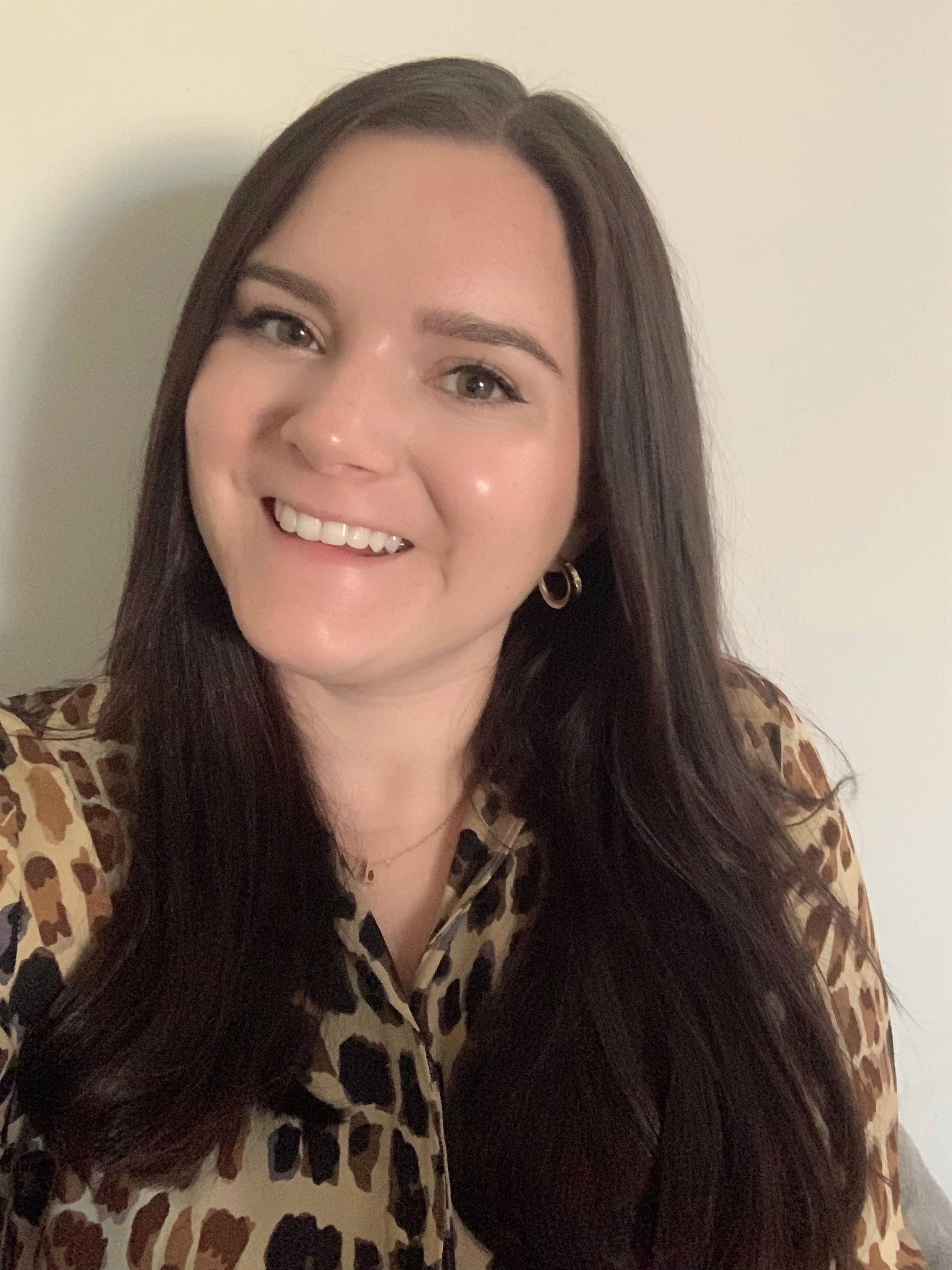 Associate Commerce Editor
Brooke Knappenberger is the Associate Commerce Editor at Marie Claire, where she writes across the board from fashion and beauty to books and celebrities. As a pop culture junkie, Brooke obsessively consumes and writes about the latest movie releases, streaming TV shows, and celebrity scandals. She has over three years of experience writing on fashion, beauty, and entertainment and her work has appeared on Looper, NickiSwift, The Sun US, and Vox Magazine of Columbia, Missouri. Brooke obtained her Bachelor's Degree in Journalism from the University of Missouri's School of Journalism with an emphasis on Magazine Editing and has a minor in Textile and Apparel Management.