Reading Fifty Shades Of Grey Is Not Good For You, Apparently
Reading Fifty Shades Of Grey Is Not Good For You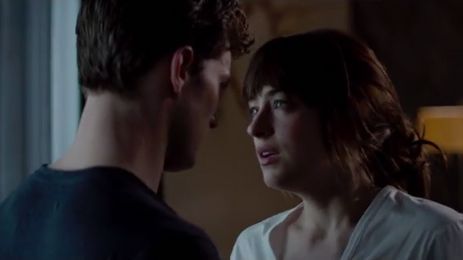 (Image credit: Archives)
Fifty Shades of Grey may be fiction, but for women who have read it, there's potential for serious real-life consequences, according to a new study from Michigan State University. Reading the book—or worse, the whole series—is linked to a whole load of bad-for-you behaviors including binge drinking, promiscuity, a tendency to have an abusive partner, among others.
Researchers questioned women between the ages of 18 and 24, better known as those most likely to be dating, drinking, and having casual sex. While they found a difference between those who have read Fifty Shades of Grey and those who haven't, they also found a contrast between those who've read the whole series and those who stopped after finishing the original.
Women who have only read the first 50 Shades text are more likely to have a partner who is verbally abusive or even display stalker-like tendencies. Not to mention, they're more likely to develop an eating disorder. Chances are even worse for women who've indulged in all three of E.L. James's tomes—they're more at likely to be binge drinkers and have a larger number of sexual partners. And it doesn't matter if readers engaged in these sort of behaviors before they picked up a copy of Fifty Shades—reading it entices these behaviors those who haven't engaged in them before, or maintains them in veterans.
The erotic novel has frequently come under fire for crossing the line from showcasing a consensual dominant and submissive relationship to romanticizing destructive dating behaviors, so the results of this study aren't entirely shocking. Just another reason to think before your fantasize about Christian Grey as your dream man. Hard when he looks like Jamie Dornan, we know.
More on 50 Shades of Grey:
Watch the Official Fifty Shades of Grey Trailer


Jamie Dornan To Play Christian Grey in '50 Shades of Grey'


The Real Reason '50 Shades' Star Called It Quits
Photo via YouTube
Diana is a producer at ELLE.com. She previously wrote for MarieClaire.com. Diana is a Syracuse grad and a Chicago native, and therefore a pro at dealing with cold weather. She's also an Anglophile, which means she love all things British—especially Downton Abbey, London, and Will and Kate (and Prince George!)