Lindsay Lohan Says She'll Never Move Back to Hollywood
Apparently living in London has helped her clean up her act.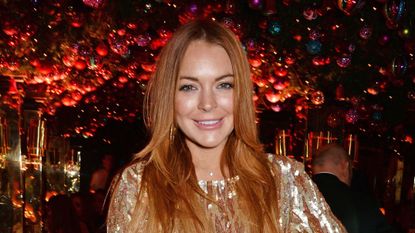 (Image credit: Getty Images)
Update, 6/24: Responsible adult Lindsay Lohan has heard living abroad makes one a well-rounded person, so although she has been doing that since winning a part in David Mamet's Speed-the-Plow, she would now like to reside in London forever, please.
Speaking with Hello! magazine (via Digital Spy), the suddenly low-key actress says that if the UK will have her, she will apply for citizenship. "I'm in a really good place. I'm blessed to have been able to do a play in London and start a different way of life. New York is very fast-paced, and it's not like that over here for me. You grow up and change, and I'm really happy about that, as overall I feel a lot better. Moving here was a new start for me, and my outlook on life is different now."
Last month, she finally completed her 125 hours of community service, so SHE'S FREE AT LAST the timing's right too.
Original post, 12/15: Lindsay Lohan credits two things for her current streak of sobriety: Oprah (naturally), and London.
In an interview with the Guardian, the actress thanks Oprah for intervening in her life, giving her self-help books, and producing her OWN docu-series. But London is what sealed the deal.
Lohan had a three-month run on the West End in David Mamet's play Speed-the-Plow, in which she performed eight times a week. Defying expectations, she didn't miss a single show, and says she can't wait to do more theater. In fact, Lohan plans to make London her permanent residence.
"In L.A. I didn't know what to do apart from go out every night," the 28-year-old said. "That's when my friends were free. And I would go out and there would be all these cameras there and that's when it became difficult."
But London has given the admittedly troubled star a new lease on life. "I won't live in L.A. again, hell no," she said. "You turn on the news in L.A. and it is all gossip about people. [...] I haven't heard myself mentioned on TV since I've been here. That has been really weird for me—and great."
Overall, Lohan said living in London has turned her into a real-life adult, letting her grow into her late twenties in peace without photographers knocking down her door. "I needed to grow up," she said, "and London is a better place for me to do that than anywhere else."
Celebrity news, beauty, fashion advice, and fascinating features, delivered straight to your inbox!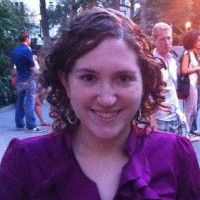 Megan Friedman is the former managing editor of the Newsroom at Hearst. She's worked at NBC and Time, and is a graduate of Northwestern's Medill School of Journalism.