"I Thought I Wasn't Smart": Jennifer Aniston Opens up About Her Dyslexia
Heartbreaking.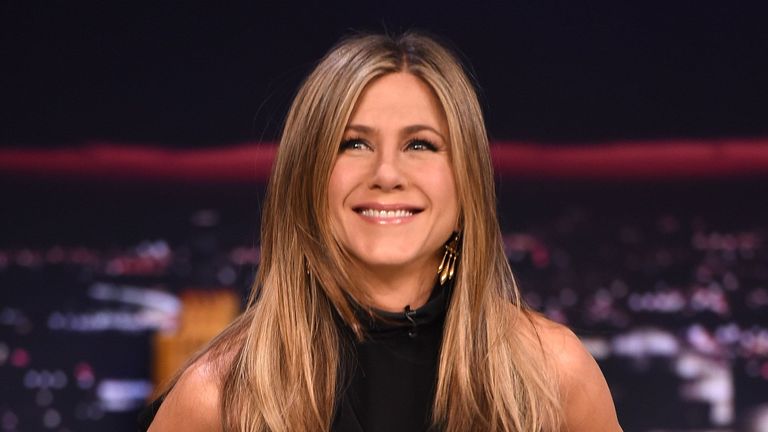 (Image credit: Getty Images)
In her new Hollywood Reporter profile, you learn that Jennifer Aniston owns a Chagall, watches the Bachelor with Justin Theroux, and wishes Brad Pitt well. She also gives some juicy, existential sound bytes, but the most poignant part of the interview has to be when she opens up about living with dyslexia.
"The only reason I knew [I had it] was because I went to get a prescription for glasses," she says. "I had to wear these Buddy Holly glasses. One had a blue lens and one had a red lens. And I had to read a paragraph, and they gave me a quiz, gave me 10 questions based on what I'd just read, and I think I got three right. Then they put a computer on my eyes, showing where my eyes went when I read. My eyes would jump four words and go back two words, and I also had a little bit of a lazy eye, like a crossed eye, which they always have to correct in photos."
Before her reading disorder was diagnosed in her early 20s, the Cake actress struggled with bad grades and her self-image. (Although she says school was where she learned people liked her sense of humor.)
"I thought I wasn't smart. I just couldn't retain anything," she says. "Now I had this great discovery. I felt like all of my childhood trauma-dies, tragedies, dramas were explained."
You should also check out:
Jennifer Aniston Says She's the "Number-One Snubbed" at the Oscars
Jennifer Aniston and Kristen Stewart Are up for Razzie Awards (Womp)...but Actually Not the Bad Kind (Yay?)