I Think 'Dunkirk' Was Mediocre at Best, and It's Not Because I'm Some Naive Woman Who Doesn't Get It
This movie was basic.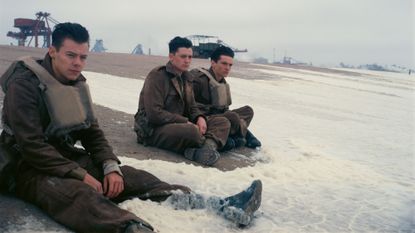 (Image credit: Warner Brothers)
That movie was fucking bomb."
That was one reaction I overheard after watching Dunkirk, Christopher Nolan's new directorial gift to men, who are currently spending their time fervently ranking his movies, arguing about said rankings, and—presumably—wearing fedoras completely un-ironically. Or even worse, ironically.
The thing is, I just don't think Dunkirk is a very good movie—if your definition of the word movie is "moving images held together by a plot." Like, yes: Dunkirk is very well-made. I felt like I was going to vomit during it, because that's how intense it was. And if your interests include riding a visual roller coaster called war, you will love it. But if you're a fan of films with plots, Dunkirk doesn't play that game. It's as if Christopher Nolan (sorry, "Nolan") plucked out the war scene from a script, and was like "let's just make this part extra long and call it a movie, lol."
The film, in case you aren't already aware due to the endless critical musings devoted to it, is about the real life battle of Dunkirk—where British and Allied troops were rescued by civilian boats and evacuated. It's a story worthy of being told and re-told, and I really enjoy war movies in general, but still—actual stuff needs to happen. Stuff other than scenes of men burning in oil-covered water, ships sinking, and bodies drowning. If you want to argue that the non-stop violent intensity of the film was the point, and that we should feel fully immersed in the war like we're living it ourselves—I present Harry Styles.
The One Direction band member did a surprisingly impressive job in what turned out to be a pretty major role, but I refuse to believe it's possible for any viewer with even a semblance of pop-culture knowledge not see him and immediately go "OMG, it's Harry Styles." Much like Ed Sheeran's cameo in Game of Thrones, having a pop star casually show up in a film will inevitably remove the audience from the narrative and ground them back in reality. Harry Styles is a constant reminder to the viewer that the movie isn't real, while the entire excuse for the film's intense and admittedly-impressive cinematography is to convince the viewer that they're right there in it. You can't have your Harry Styles cake and eat it too.
But my main issue with Dunkirk is that it's so clearly designed for men to man-out over. And look, it's not like I need every movie to have "strong female leads." Wonder Woman can probably tide me over for at least a year, and I understand that this war was dominated by brave male soldiers. I get that. But the packaging of the film, the general vibe, and the tenor of the people applauding it just screams "men-only"—and specifically seems to cater to a certain type of very pretentious man who would love nothing more than to explain to me why I'm wrong about not liking it. If this movie were a dating profile pic, it would be a swole guy at the gym who also goes to Harvard. If it was a drink it would be Stumptown coffee. If it was one of your friends, it would be the one who starts his sentences with "I get what you're saying, but..."
I guess congratulations are in order for Nolan managing to unite high-brow male critics and very annoying people on Twitter under a common bromance, but to me, Dunkirk felt like an excuse for men to celebrate maleness—which apparently they don't get to do enough. Fine, great, go forth, but if Nolan's entire purpose is breaking the established war movie mold and doing something different—why not make a movie about women in World War II? Or—because I know that will illicit cries of "ugh, not everything has to be about feminism, ugh!"—how about any other marginalized group? These stories shouldn't be relegated to indie films and Oscar season. It's up to giant powerhouse directors like Nolan to tell them, which is why Dunkirk feels so basic. It's a summer war movie. It'll make you fear for the future and pray that we never fight again. You might get kind of sick. If you're like me, a random man will come up to you after and explain why you're wrong for disliking it. But this war movie isn't special. At the end of the day, it's like all the rest of them.
RELATED STORIES
Follow Marie Claire on Facebook for the latest celeb news, beauty tips, fascinating reads, livestream video, and more.
Celebrity news, beauty, fashion advice, and fascinating features, delivered straight to your inbox!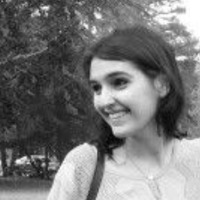 Mehera Bonner is a celebrity and entertainment news writer who enjoys Bravo and Antiques Roadshow with equal enthusiasm. She was previously entertainment editor at Marie Claire and has covered pop culture for over a decade.