Camila Cabello Owes Her Guitar Skills to Justin Bieber, Doesn't Know How to Drive
And six other things you didn't know about the former Fifth Harmony member.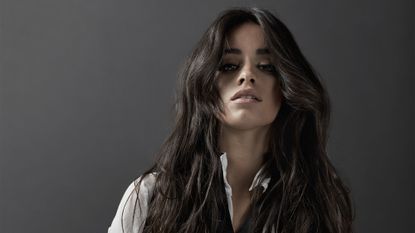 (Image credit: GIULIANO BEKOR/CPI SYNDICATION)
Former Fifth Harmony member Camila Cabello has been busy in the studio working on her solo album, The Hurting, The Healing, The Loving. Offstage, she wants to unplug with a throwback binge-watch-athon.
Age: 20.
Lives in: Miami.
You know her from: Her popular debut single, "Crying in the Club."
What do you do in your downtime? I'm reading Love in the Time of Cholera [by Gabriel García Márquez] right now, which is really beautiful. I'm a hopeless romantic. I'm also a child—a 5-year-old, specifically—at heart. I love animated and Disney movies, anything that has to do with fantasy and escapism. When I was younger, I would watch The Lion King for, like, six hours on repeat. I don't have time to do that anymore, but if I could, I would.
Deal-breaker? I don't sing in the shower. I sing all the time, so in the shower I like to just sit down and, well, stare at the wall for 20 minutes.
Hidden talent? I've been playing guitar since seventh grade— initially I taught myself, but I started properly learning two years ago. The first song I ever learned to play was "Stuck in the Moment," by Justin Bieber.
Style icon? My style is elegant but casual. The clothes I wear aren't really out of people's reach; it's not very glamorous. With a little bit of Latin sauce, too. I love the Rachel- from-Friends, girl-next-door vibe—not wearing a bra.
What's next? Learning how to drive!
Follow her: @camila_cabello (opens in new tab).
This article appears in the October issue of Marie Claire, on newsstands September 19.