Big Girl in a Skinny World: Meet Ashley Graham
Our Big Girl in a Skinny World guru Marcy Guevara chats with Full Figured Fashion Week's Model of the Year, Ashley Graham.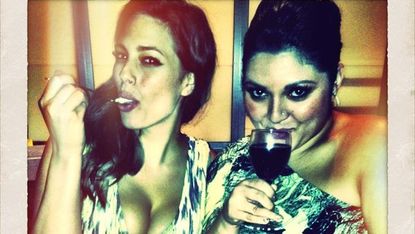 (Image credit: Marie Claire)
When I met Ashley Graham several years ago on the set of a shoot, we instantly connected. Her charisma, energy, and charm, light up any room and she is a delight to be around. I remember thinking during our interview (opens in new tab), how can this girl be so perfectly built and so nice at the same time? With such stunning looks and being so sought after, some might expect her to be aloof and uninterested, however, she is anything but.
Originally from Nebraska, she is the girl next door and an American sweetheart. I had the pleasure of getting to interview her again (a total full circle moment) on the set of her latest shoot while I was in NYC for Full Figured Fashion Week (opens in new tab). We talked tips for pics, how to feel sexy, and her being honored as Full Figured Fashion Week's Model of the Year.
It's an honor to consider her a friend, so having the privilege to celebrate with her was wonderful. If you don't recognize her from her steamy Lane Bryant ads or her appearance on Jay Leno, acquaint yourself with Ashley Graham and take note. She loves her job because she adores empowering curvy women and standing for them and you will love her, too!