All the Ridiculous Things Celebrities Have Done in Heels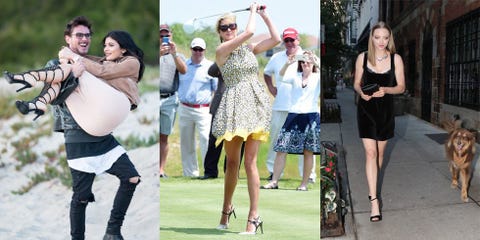 High Heels are never not testing our threshold for pain, which is why we'll never understand how stars wear 3-inch (or higher!) stilettos day in, day out—no matter what the circumstances. In honor of their dedication, we're looking back at every time a celeb has done something wondrous in heels.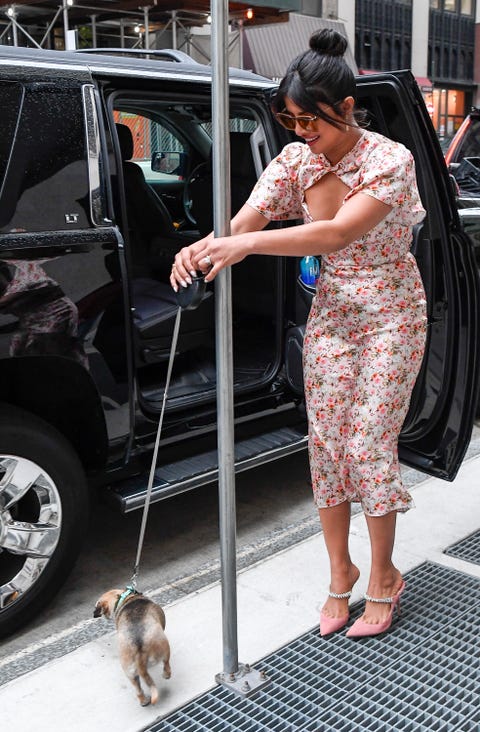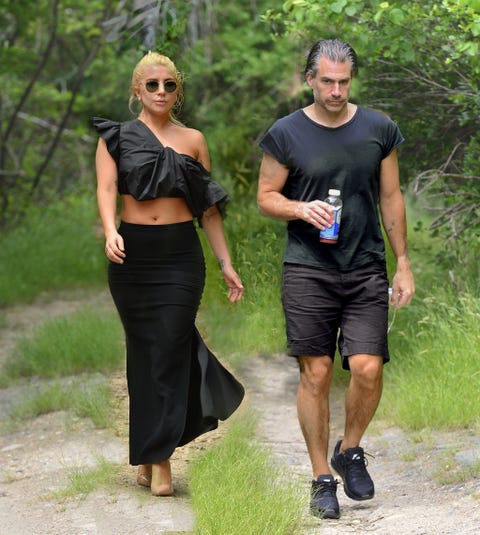 While On a Hike
We're not exactly surprised that Lady Gaga chose to wear heels for this athletic activity, but we are slightly worried. Hopefully it's a flat hike.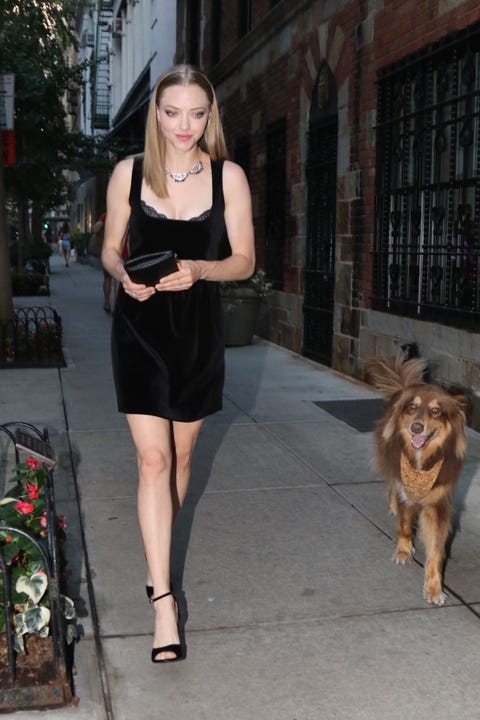 While Walking a Dog...
Donning an LBD and strappy sandals before an NYFW event, Seyfried pauses to give her beloved dog Finn a quick walk.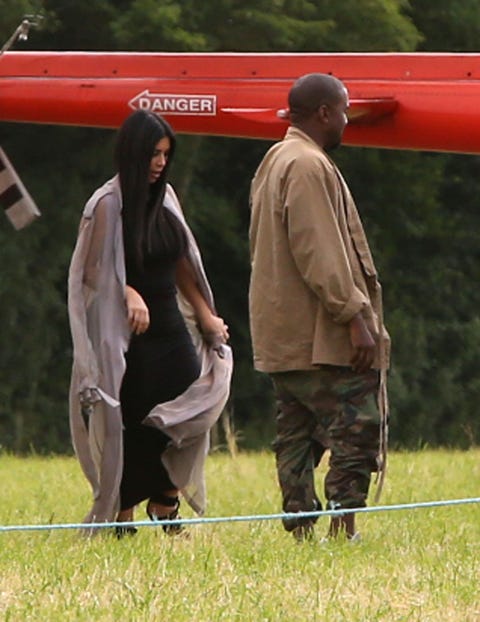 While at Glastonbury...
Over the weekend, Kim Kardashian hit Glastonbury Festival, a notoriously muddy event, wearing 3-inch plus heels. "Perfect shoes for Glastonbury!," wrote Kim on Instagram. "LOL (have my wellies in the car don't worry)." *Phew*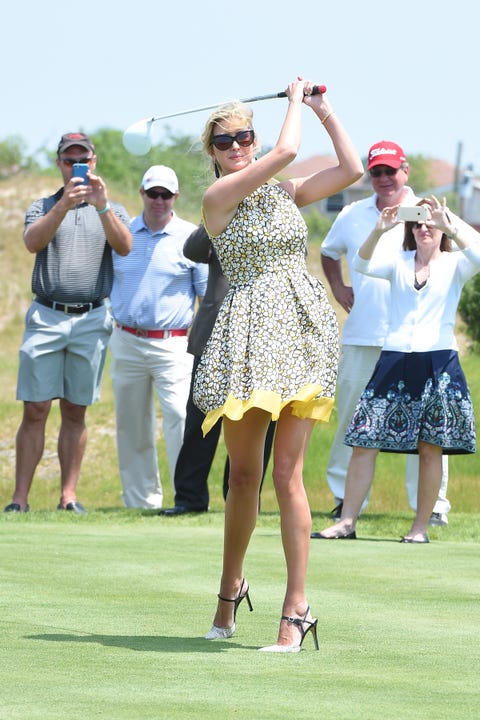 While Golfing...
During the opening ceremony of The Trump Golf Links in New York, Ivanka Trump showed off a sensation swing that's all the more impressive considering she slipped her ultra-long stems into strappy stilettos.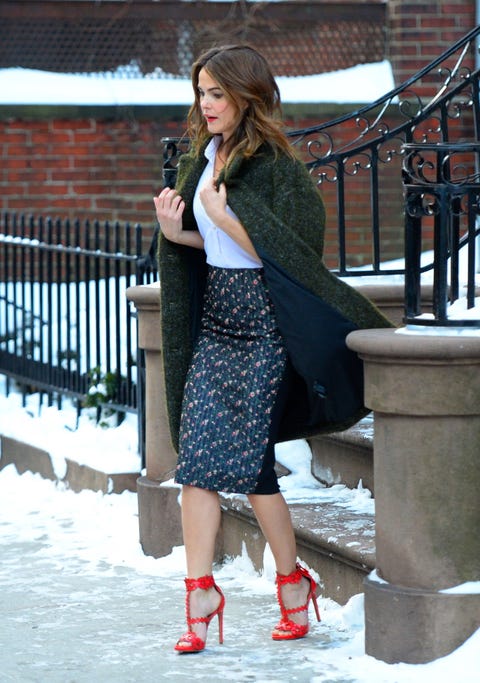 While Going Out in the Snow...
Snowy day footwear is always closed toe, unless you're Keri Russell. She braved the icy, powder-covered sidewalks of Brooklyn in 4 1/2 inch red heels because she's fearless (not unlike the spy she plays on TV).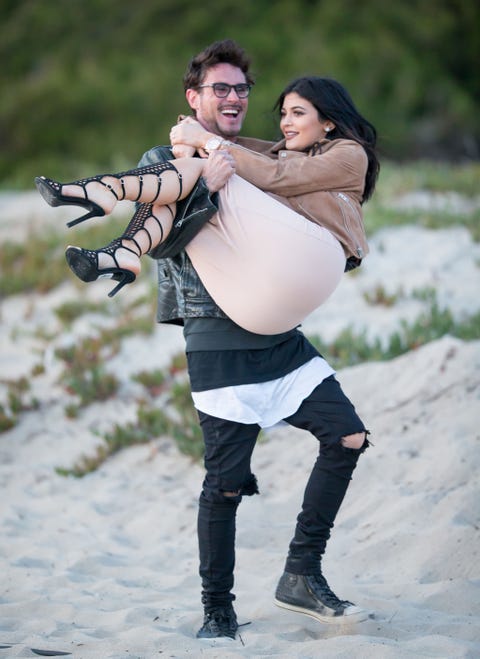 While Beaching...
As a member of the Kardashian-Jenner clan, it's no surprise that Kylie had the pure gumption to show up to a beach in Malibu wearing four-inch gladiator sandals. Luckily for her, she had a friend around to carry her before her heels could sink into the coast like quick sand.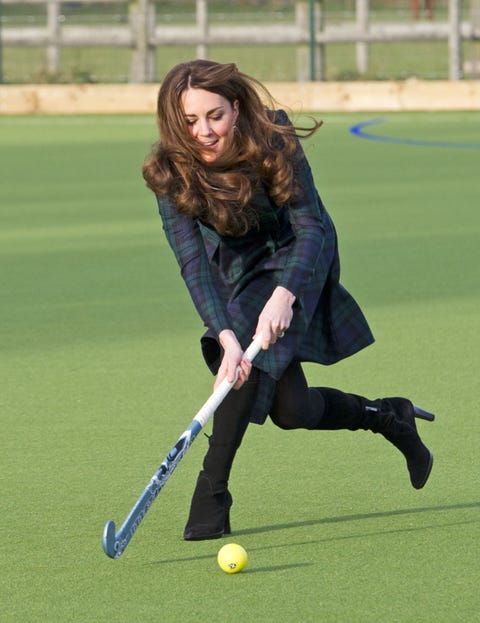 While Playing Field Hockey...
Kate Middleton returned to her old prep school and decided to play a round of field hockey, despite the fact that she was wearing an Alexander McQueen dress and high-heeled boots. More power to you, girl!
While in the Third Trimester of Pregnancy...
Because nothing—not even being in the home stretch of pregnancy—was going to stop Kim Kardashian from wearing her beloved designer gladiator heels. Nothing.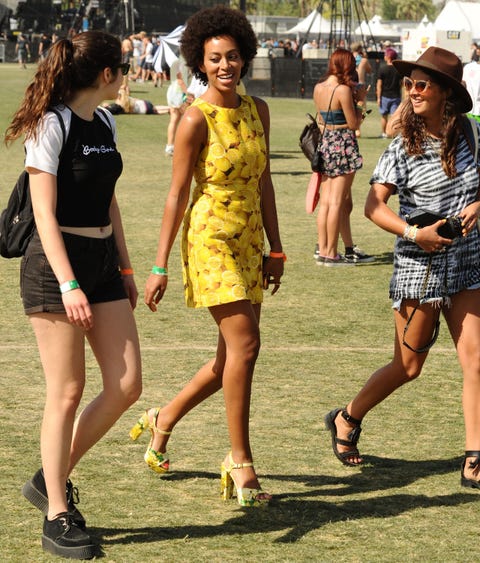 While Coachella-ing...
In our minds, sandals are ideal at musical festivals, where you're running around in the grass and mud for hours at a time. But leave it to Solange to buck the trend in these groovy yellow platforms.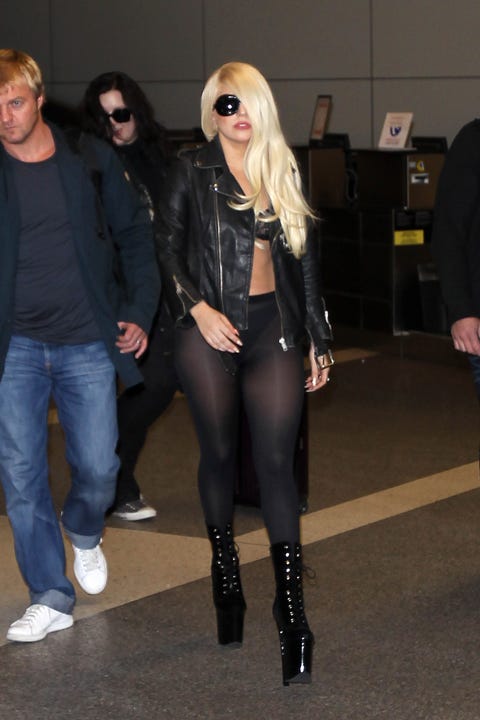 While Flying at the Airport...
Lady Gaga arrived at LAX airport wearing a leather motorcycle jacket, sheer tights, and one sky-high pair of lace-up platform boots. How they made it past security? That's beyond us.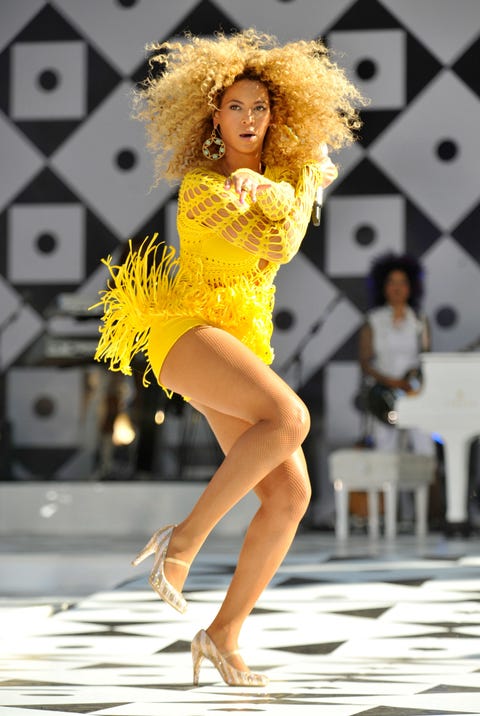 While Beyoncéing
By some miracle of god, Bey's able to move, shake, saunter, and Single Lady across the stage while wearing sparkly pumps. Don't try this at home, or anywhere, unless you are, in fact, Queen Bey.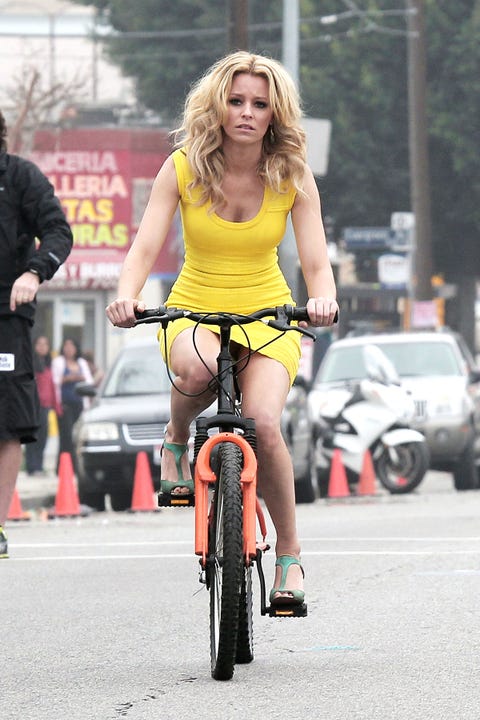 While Riding a Bike...
She may have been filming a faux bike ride of shame, but the fact that Elizabeth Banks could pull it off without a hitch while wearing T-strap heels is seriously impressive.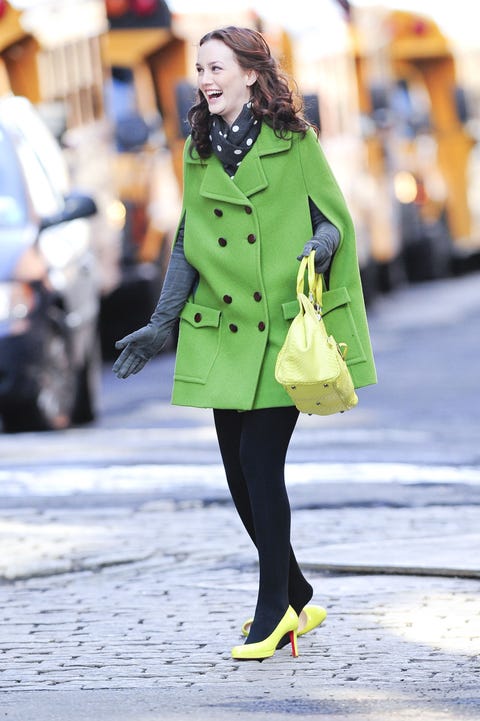 While Walking on Cobblestone...
While filming Gossip Girl, Leighton Meester dared to tread cobblestone territory in Christian Louboutin pumps and paid a dear price.
This content is created and maintained by a third party, and imported onto this page to help users provide their email addresses. You may be able to find more information about this and similar content at piano.io