Celebrities Doing Crazy Things in Heels
I, too, pump gas in heels.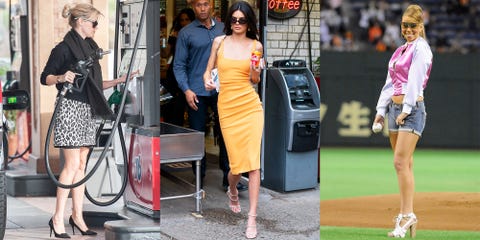 High heels are never not testing our threshold for pain, which is why we'll never understand how stars wear three-inch (or higher!) stilettos day in and day out—no matter the circumstances. Still, no pain no gain, and sometimes the pain is worth it for that perfect outfit. In honor of their dedication, we're looking back at every time a celeb has done something wondrous in heels.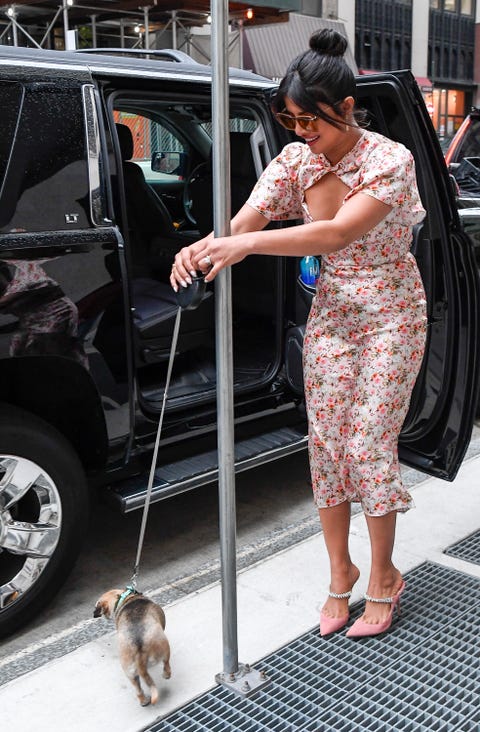 While Walking Her Dog on a Subway Grate...
Priyanka Chopra is serving a double whammy here. Not only is she walking her dog in heeled mules, she is also standing on top of a subway grate in order to give her dog some room.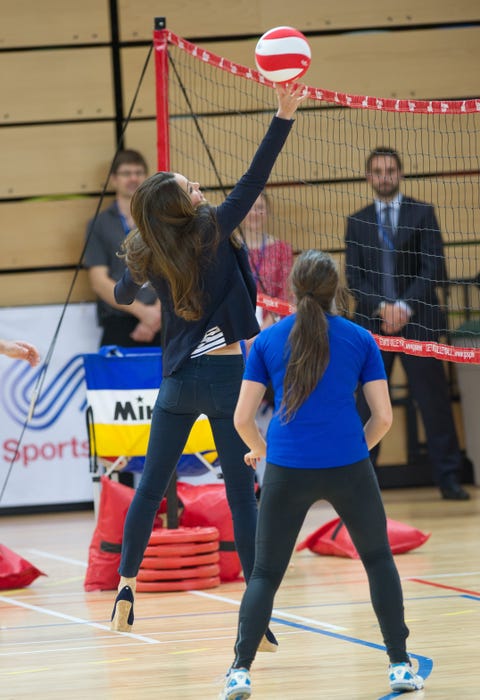 Anwar Hussein
Getty Images
While Playing Some Volleyball...
Here's Kate Middleton midair with a kickass serve while playing volleyball...in wedges.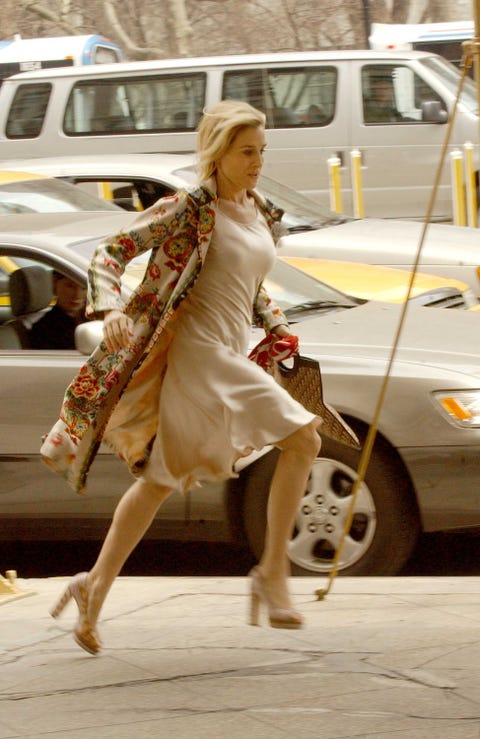 Arnaldo Magnani
Getty Images
While Sprinting...
Carrie Bradshaw (Sarah Jessica Parker) is the queen of heels, so it makes sense that she can run what looks like a marathon in some peep-toe pumps.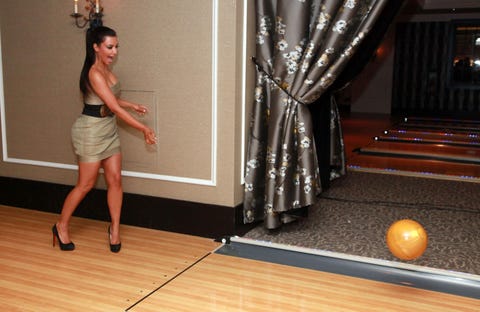 Astrid Stawiarz
Getty Images
While Bowling...
Kim Kardashian looks particularly fancy for bowling in a cocktail dress and platform pumps. She doesn't let her look stop her from getting into the game!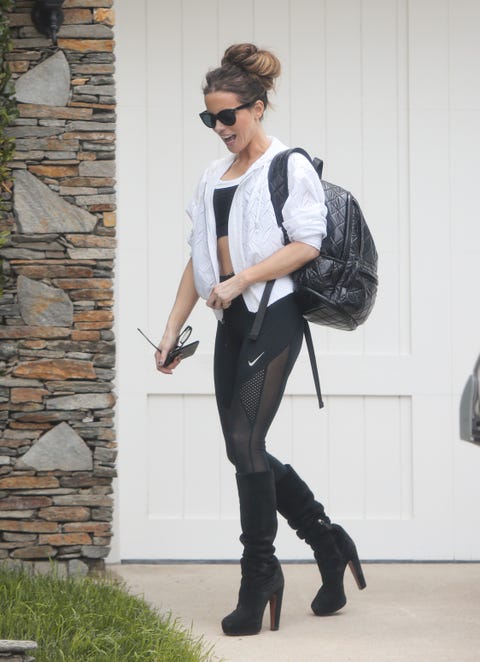 BG004/Bauer-Griffin
Getty Images
While Heading to the Gym...
Kate Beckinsale went full athleisure with this look. She styled her bomber, sports bra, and leggings with a pair of platform boots. Let's hope she has a change of sneakers in her bag.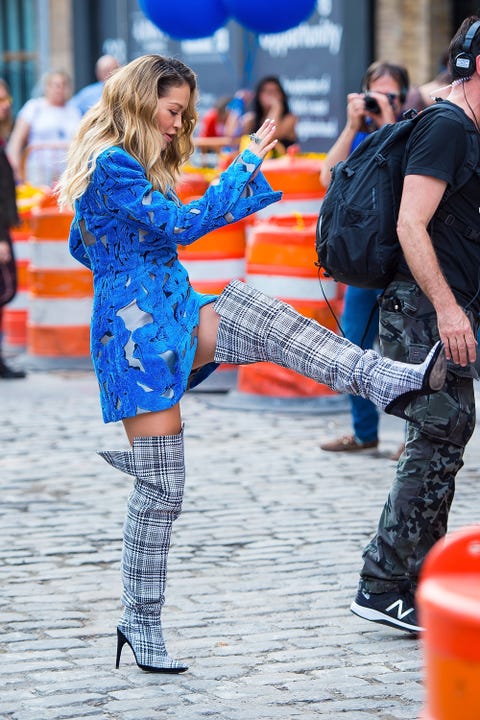 While Filming a Music Video...
Rita Ora is seen jumping around and dancing as she films her music video in the Meatpacking District. Let's note how much of a risk Ms. Ora is taking by choosing to dance around in heels on cobblestone!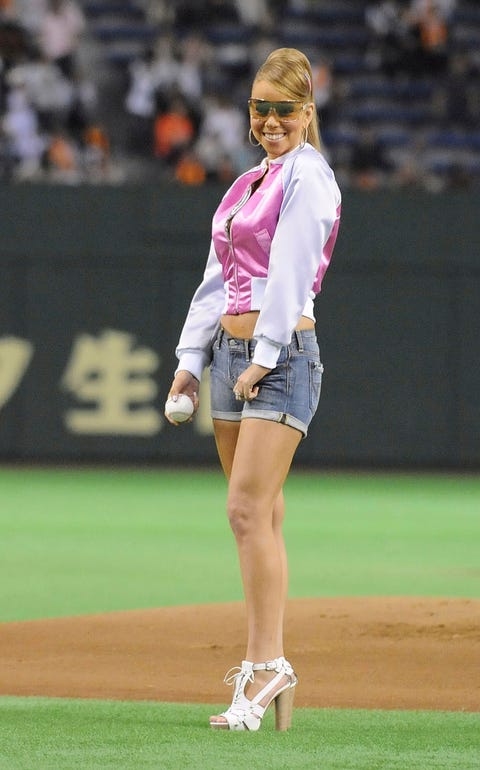 While Throwing the First Pitch...
Mariah Carey went with a sporty-ish look for her ceremonial first pitch. She kept things pretty casual on the top, but decided not to leave the heels at home.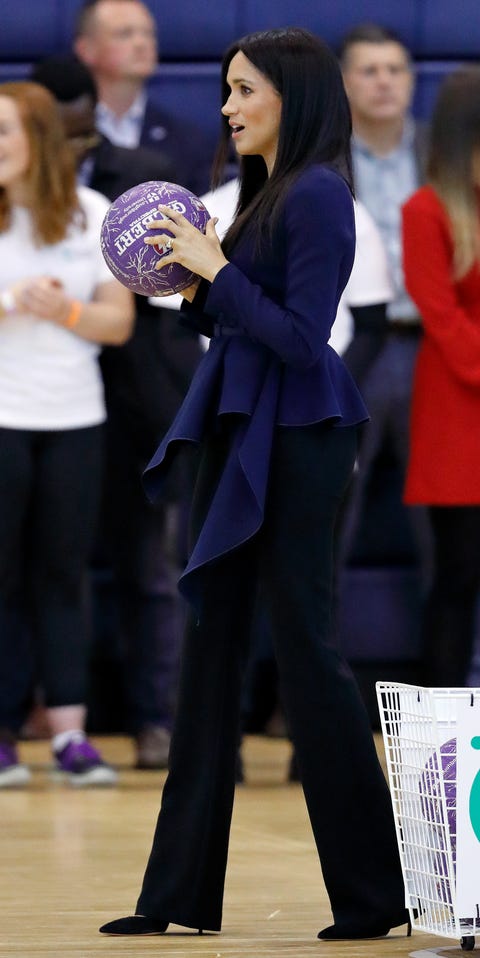 Max Mumby/Indigo
Getty Images
While Playing Netball....
Meghan Markle takes part in a netball game wearing some high black pumps.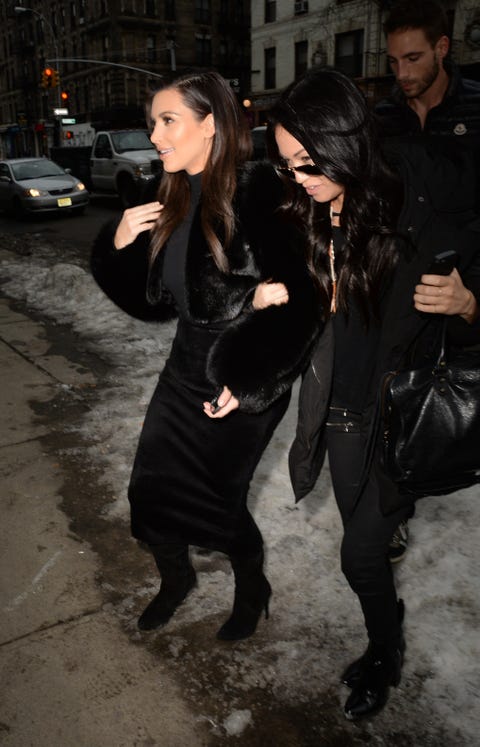 While Walking on Ice....
Kim Kardashian did not let some ice stop her from rocking her high heels. Good thing she had pal Steph Shep to lend a helping hand.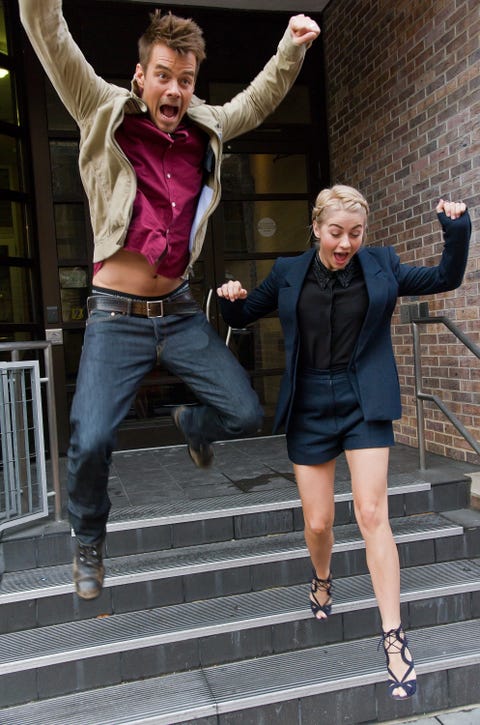 Gilbert Carrasquillo
Getty Images
While Jumping...
Julianne Hough lives life on the edge as she jumps in some heeled sandals with her Safe Haven co-star Josh Duhamel. Let's hope she stuck the landing.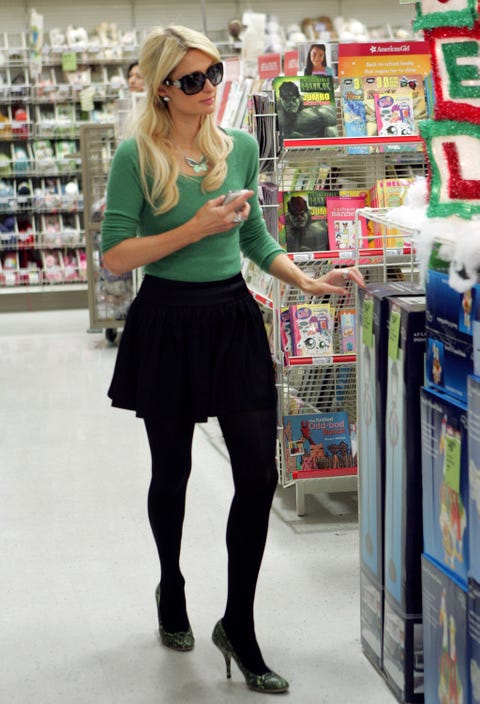 Jean Baptiste Lacroix
Getty Images
While Shopping at Michael's....
Paris Hilton was in need of some craft supplies, so she headed to Michael's in a pair of pumps. As one does.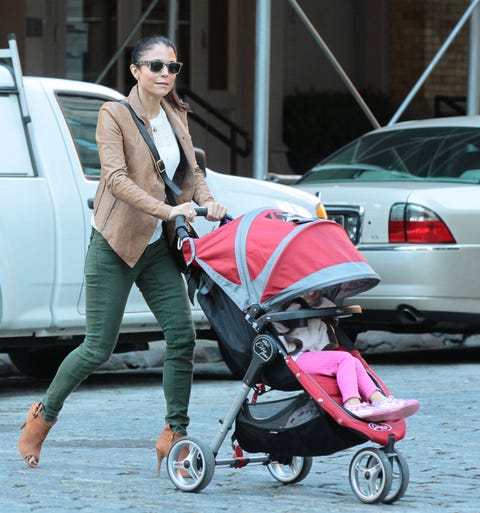 Ignat/Bauer-Griffin
Getty Images
While Pushing a Stroller...
Bethenny Frankel is pushing her daughter's stroller in some extremely high heels. Not to mention, she's walking on cobblestone. She seems confident, but one twist of the ankle and she might take the stroller down with her.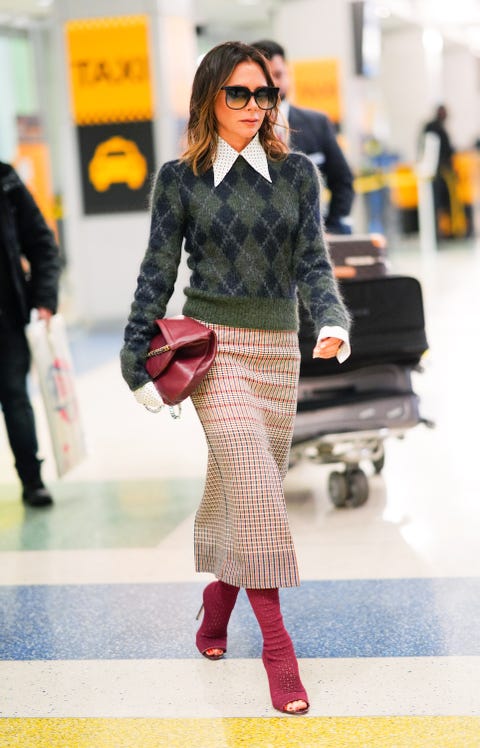 While at the Airport...
Victoria Beckham is the poster woman for "fashion before function." She proved this with her choice of airport footwear.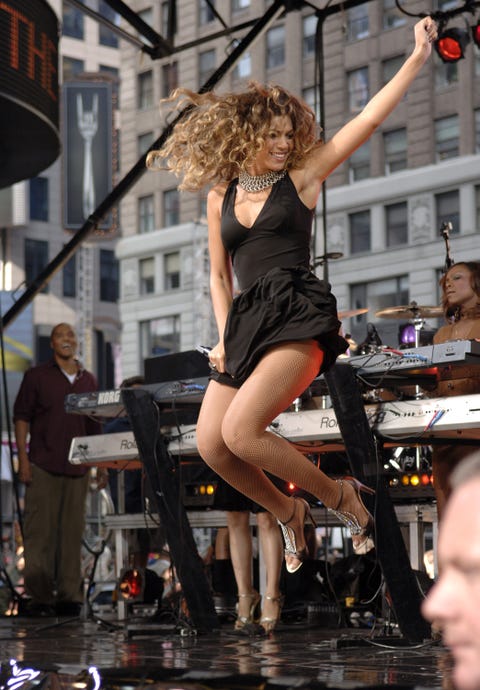 Jemal Countess
Getty Images
While Defying the Laws of Gravity...
What goes up must come down...unless you're Beyoncé getting the picture-perfect mid-jump in a pair of crazy high heels.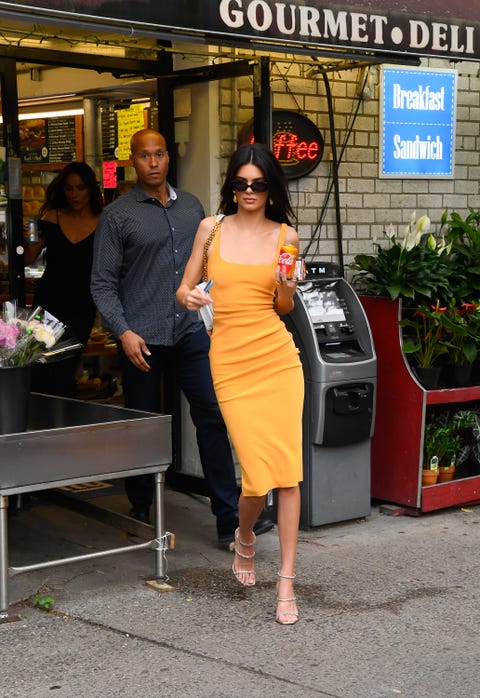 While Going to the Bodega to Pick Up a Coke...
Fun fact: This bodega is around the corner from me, and I can guarantee I don't look like Kendall when I go there.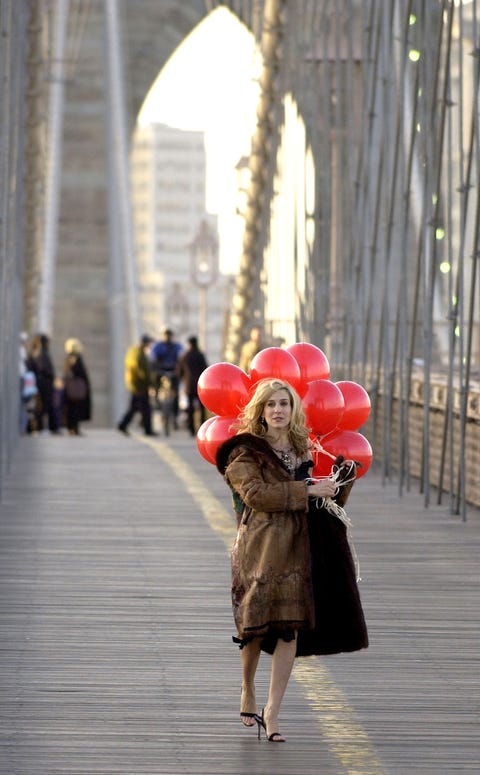 While Walking on the Brooklyn Bridge....
Walking along the Brooklyn Bridge is a classic New York City activity. Most people choose to wear comfortable shoes, but SJP chose otherwise in this SATC promo shoot.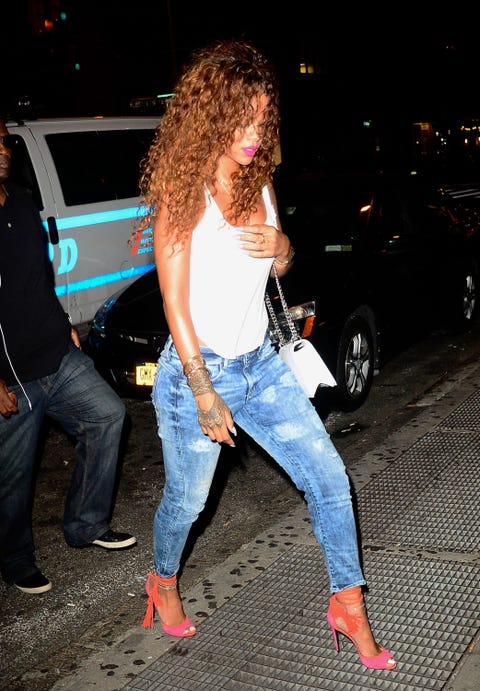 While Walking on a Subway Grate...
Rihanna defies the odds by walking on a subway grate in her sky-high stilettos.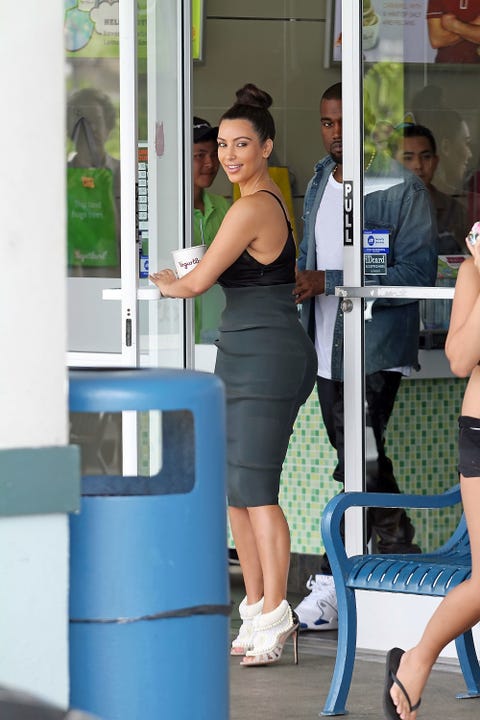 Bauer-Griffin
Getty Images
While Getting Fro-Yo...
Getting fro-yo is typically a laid back excursion. I tend to associate the act with being 15 years old in my sweats with my friends on a Friday night. This is not the case for Ms. Kardashian-West. She is seen leaving Yogurtland in some very high stilettos and a skin tight pencil skirt.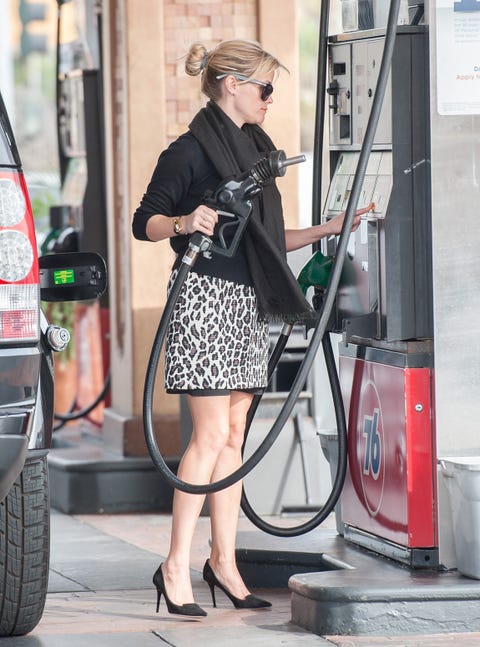 GONZALO/Bauer-Griffin
Getty Images
While Pumping Gas...
Stars, they're just like us! Reese Witherspoon pumps gas...in heels.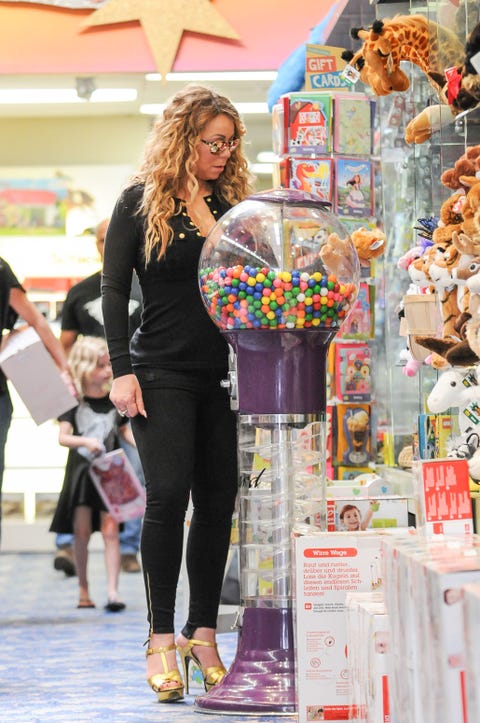 BG002/Bauer-Griffin
Getty Images
While at the Toystore...
Mariah Carey is seen looking around a toy store in a pair of gold platform YSL Tribute sandals. She left the rest of her look low-key to let the shoes shine.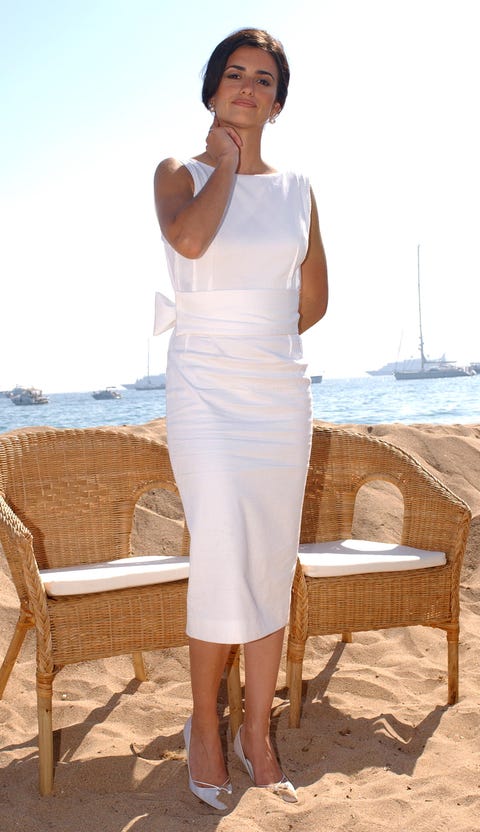 While in the Sand...
Penelope Cruz's pumps sunk into the sand in Cannes. Someone should've told her to go for a wedge.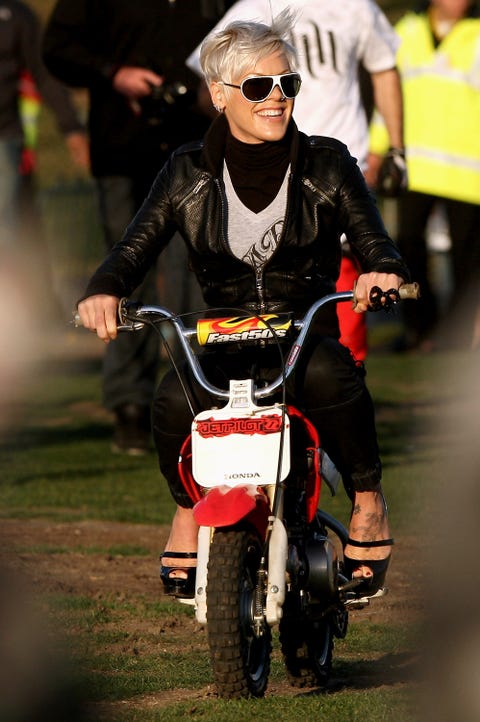 While Riding on a Mini Bike...
Pink knows her way around a bike thanks to her husband, Cary Hart, who is a professional motocross racer. She decided to step it up a notch by riding a mini bike in some peep-toe pumps.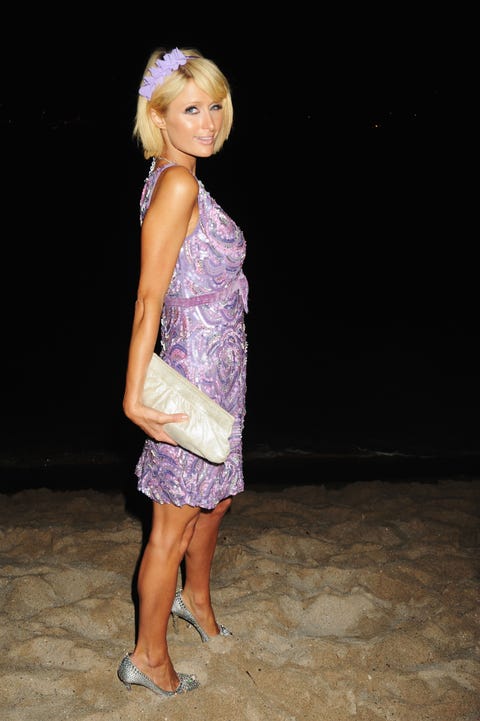 Dave M. Benett
Getty Images
While on the Beach...
Paris didn't want to ruin her look. Instead, she just let her pumps sink into the sand.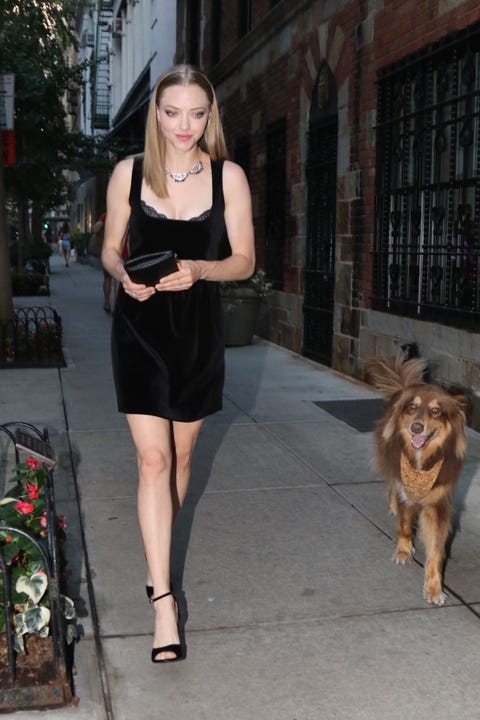 While Walking a Dog...
Donning an LBD and strappy sandals before an NYFW event, Amanda Seyfried pauses to give her beloved dog Finn a quick walk.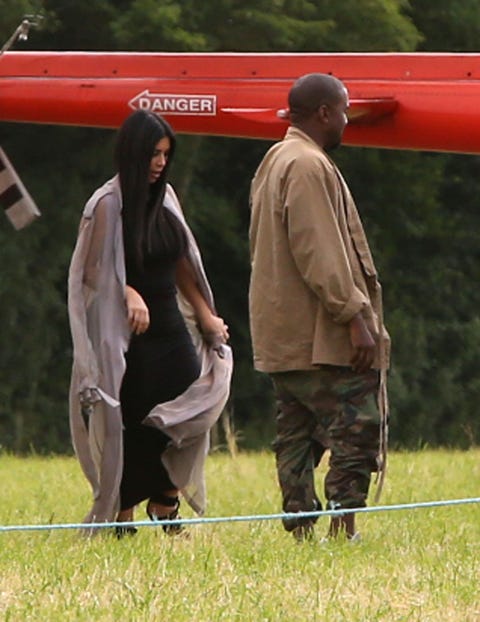 While at Glastonbury...
Kim Kardashian hit Glastonbury Festival, a notoriously muddy event, wearing three-inch heels. "Perfect shoes for Glastonbury!," wrote Kim on Instagram. "LOL (have my wellies in the car don't worry)."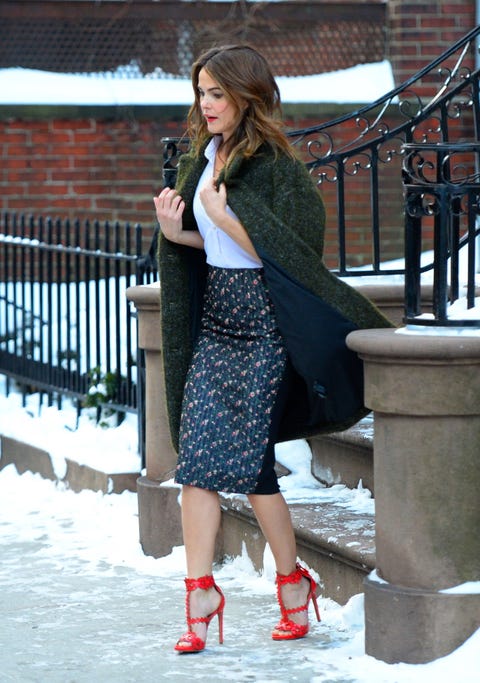 While Going Out in the Snow...
Snowy day footwear is always closed toe, unless you're Keri Russell. She braved the icy, powder-covered sidewalks of Brooklyn in four-and-a-half-inch red heels because she's fearless (not unlike the spy she plays on TV).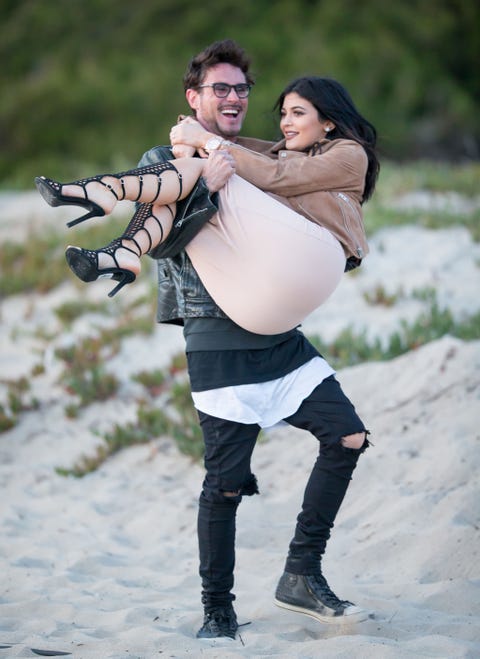 While Beaching...
As a member of the Kardashian-Jenner clan, it's no surprise that Kylie had the pure gumption to show up to a beach in Malibu wearing four-inch gladiator sandals. Luckily for her, she had a friend around to carry her before her heels could sink like quick sand.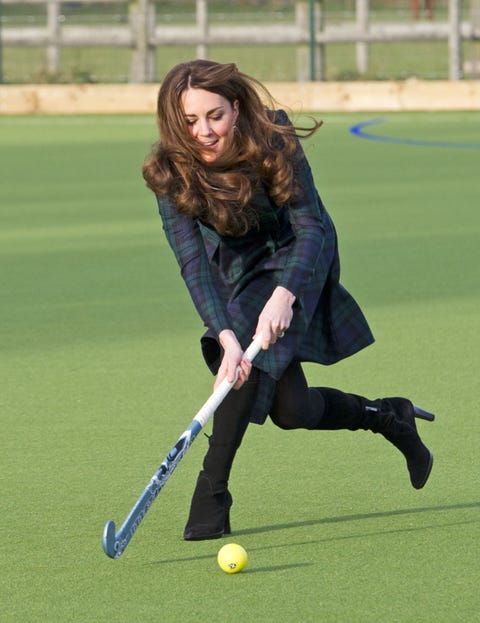 While Playing Field Hockey...
Kate Middleton returned to her old prep school and decided to play a round of field hockey, despite the fact that she was wearing an Alexander McQueen dress and high-heeled boots. More power to you, girl!
While in the Third Trimester of Pregnancy...
Because nothing—not even being in the home stretch of pregnancy—was going to stop Kim Kardashian from wearing her beloved designer gladiator heels. Nothing.
This content is created and maintained by a third party, and imported onto this page to help users provide their email addresses. You may be able to find more information about this and similar content at piano.io