100 Times Celebrities Wore the World's Most Uncomfortable-Looking Outfits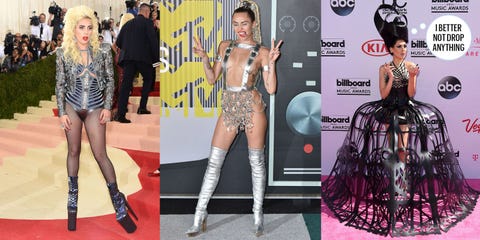 Beauty is pain...right? Well we're guessing confident it was for these stars, who have rocked what look to be the most uncomfortable outfits *ever* in the name of fashion. From gravity-defying bedazzled ensembles that weigh a literal ton to sequins that must itch like hell when you move even just an inch in any direction, here's a look at the lengths they'll go. Mad respect, ladies!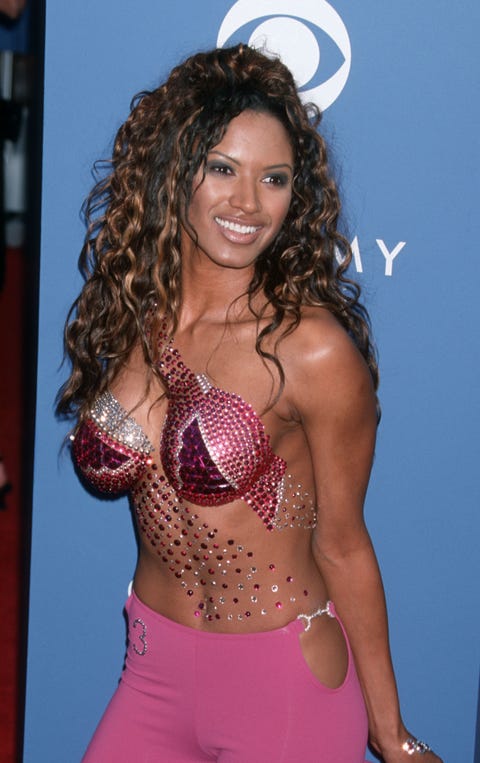 Traci Bingham
Consider the Band-Aid effect when she took those off at the end of the night. 😟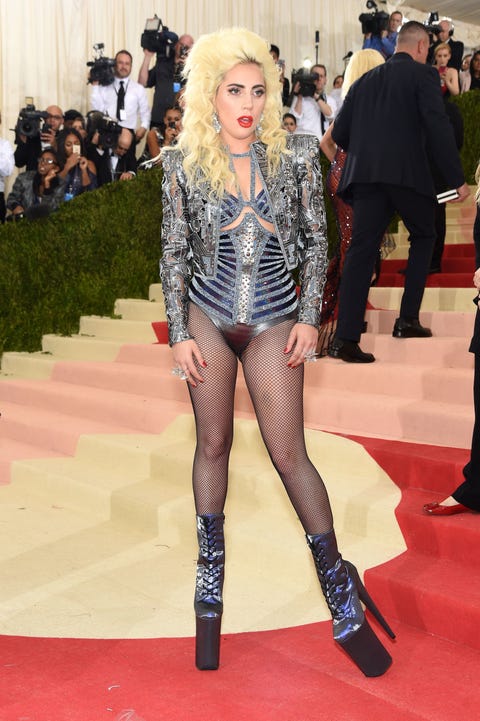 Lady Gaga
Her shoe collection is *literally* out of this world. No other human can wear heels like Lady Gaga.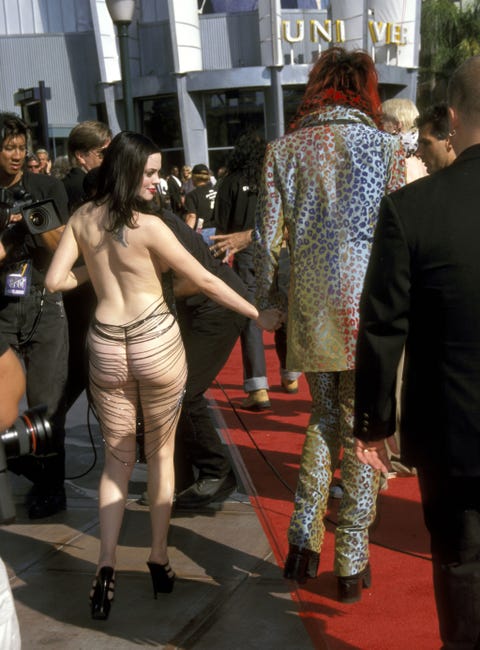 Rose McGowan
It took a serious dose of badass to rock this so fearlessly...but it must have hurt to sit down on those chains, no? Eep—imagine if they pinch!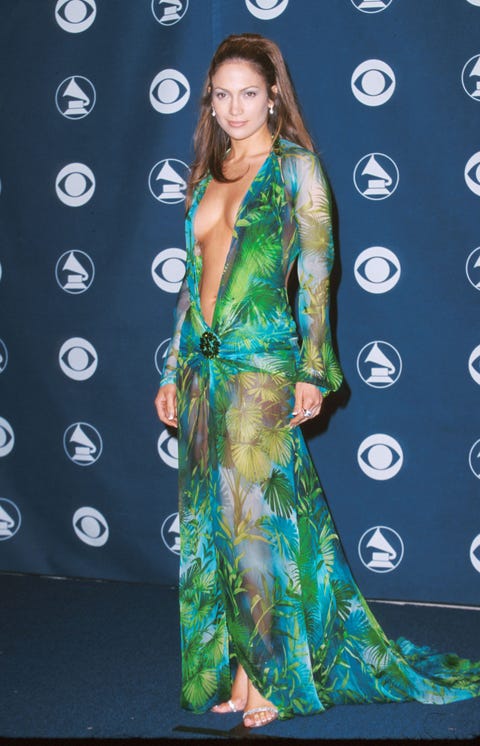 Jennifer Lopez
Mastering the art of the deep V—and its obligatory suck-your-stomach-in-all-night-and-constantly-look-down-to-make-sure-the-girls-are-still-tucked-in vigilance—before the deep V was invented.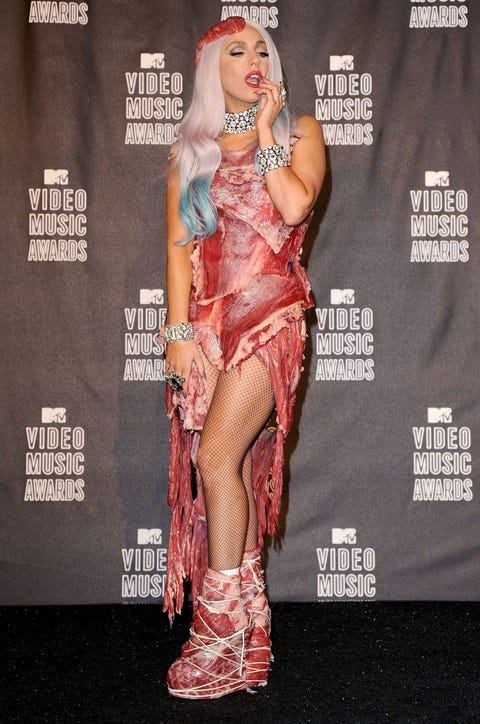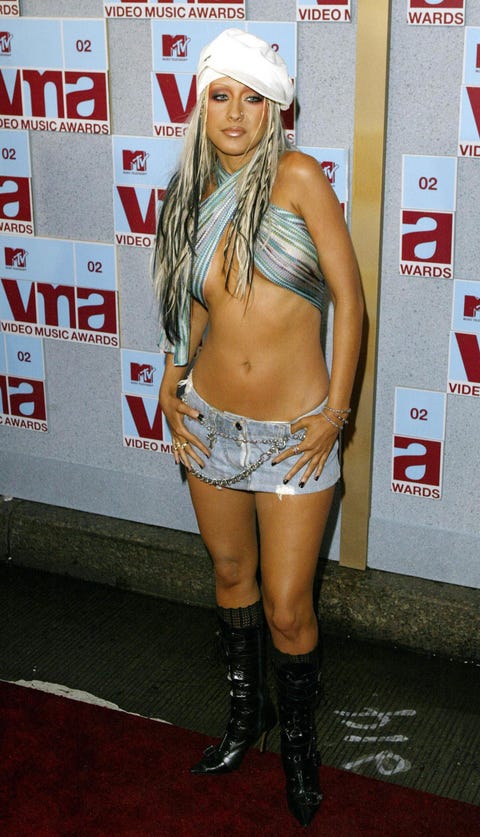 Christina Aguilera
How does one sit down in a skirt that short, or move one's upper body with a top so carefully bandaged in place? This outfit is definition IDGAF.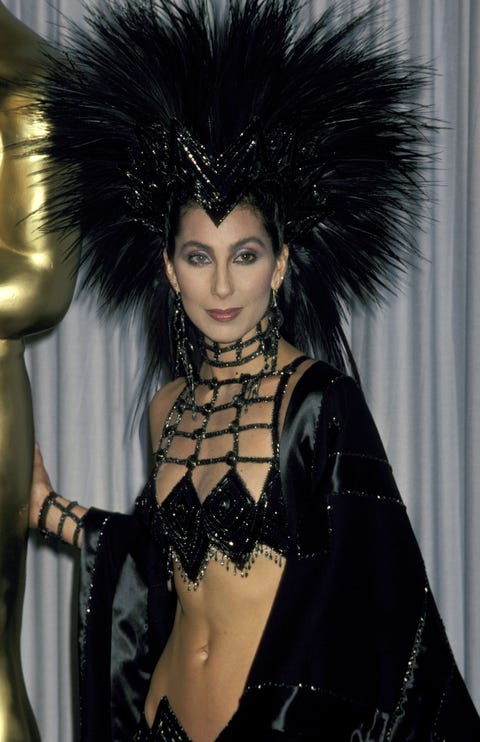 Cher
This head piece is amazing no matter how unwieldy it must feel on top of her head.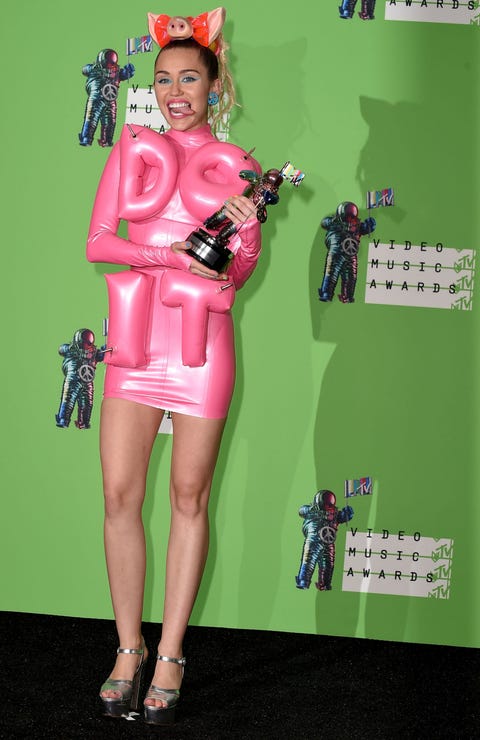 Miley Cyrus
But what if one of the balloon letters pop?!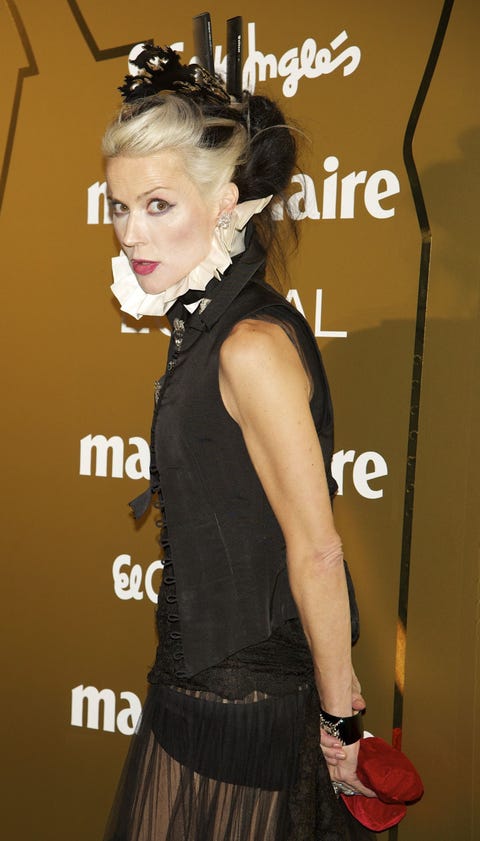 Daphne Guiness
A little hard to breathe, just like the 90's choker (which is back, ladies!).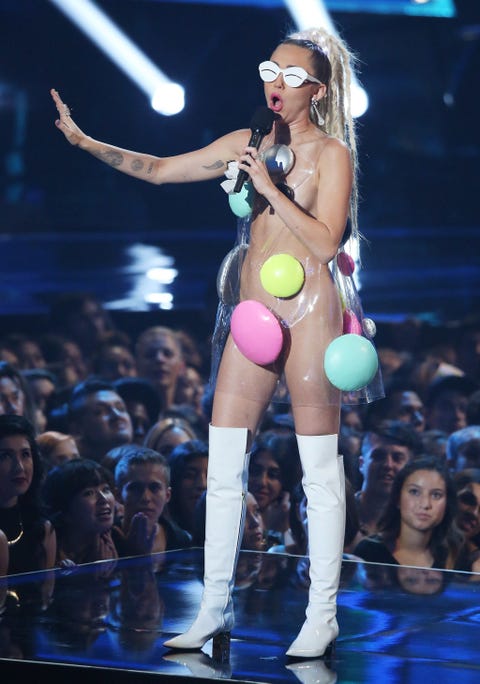 Miley Cyrus
"This is the most naked I've ever been in public...wait, is it?" —Miley's current thought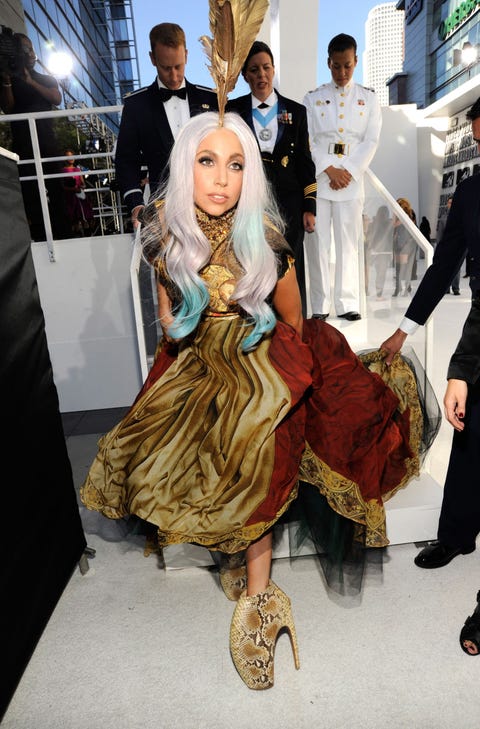 Lady Gaga
No shoe is a better recipe for disaster in the ankle-breaking department.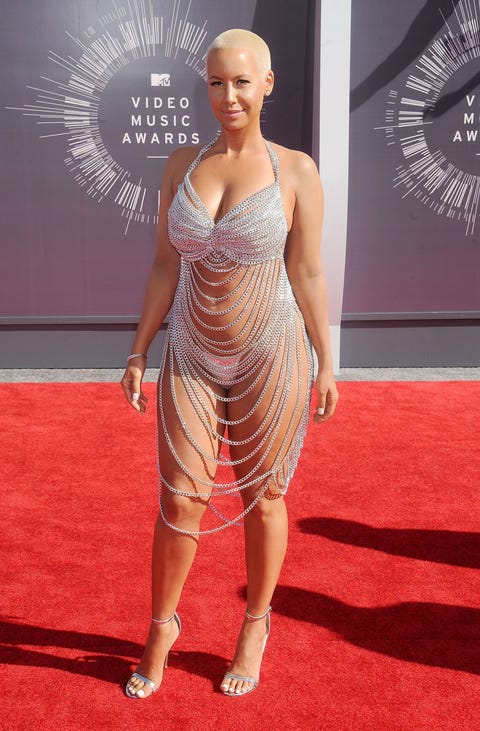 Amber Rose
The ultimate body chain. But again, painful to sit on, no?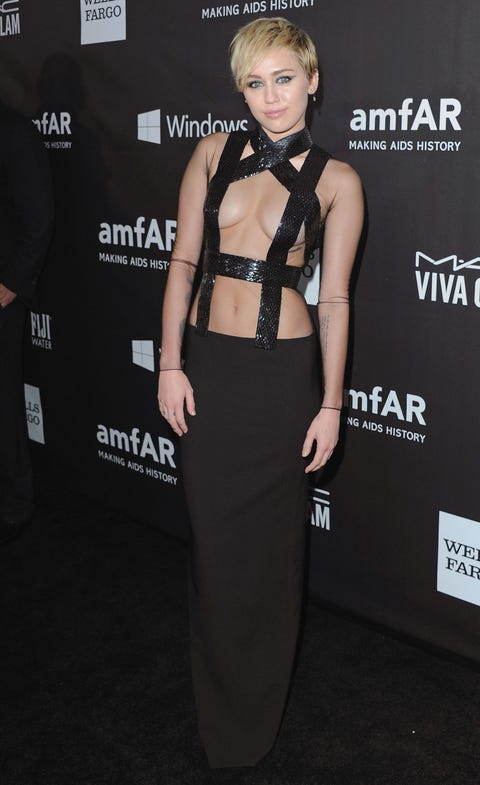 Miley Cyrus
Bondage: kinky in the red room, uncomfortable on the red carpet.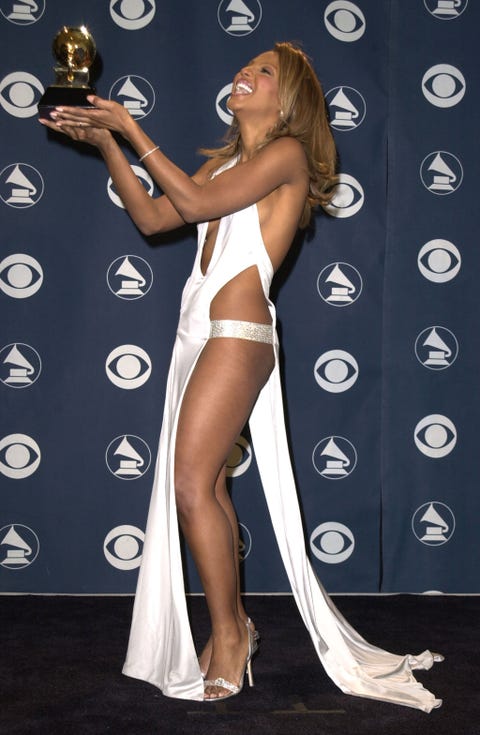 Toni Braxton
Avoid any side-to-side swaying movements.
Lady Gaga
The ability she has to walk in these shoes blows the world's mind once again. 😳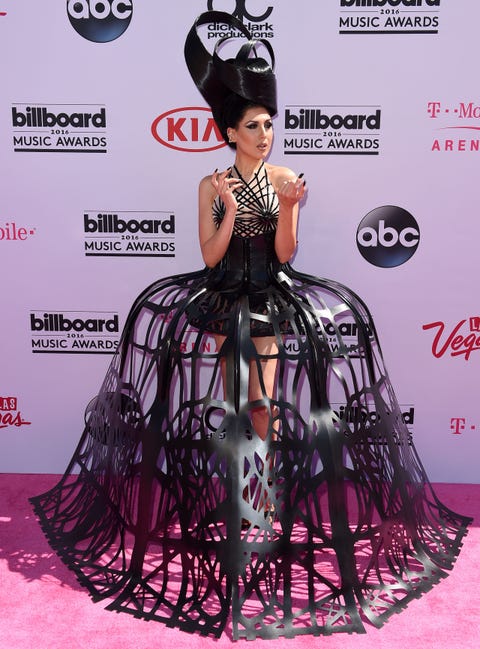 Z LaLa
All doors must be removed before entry.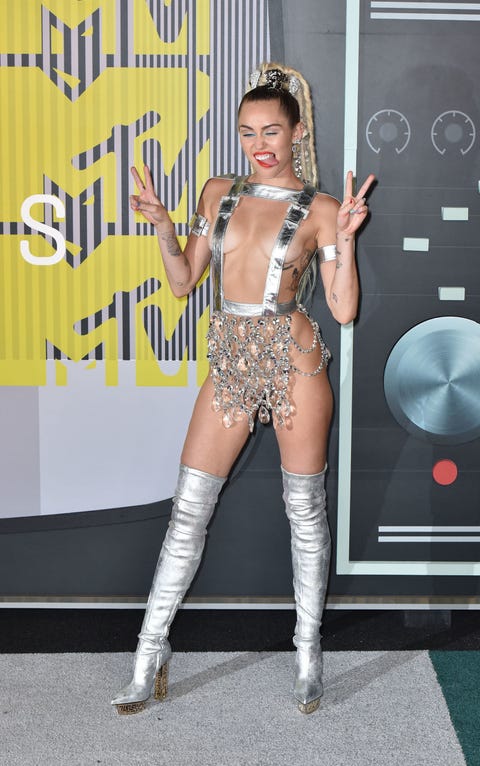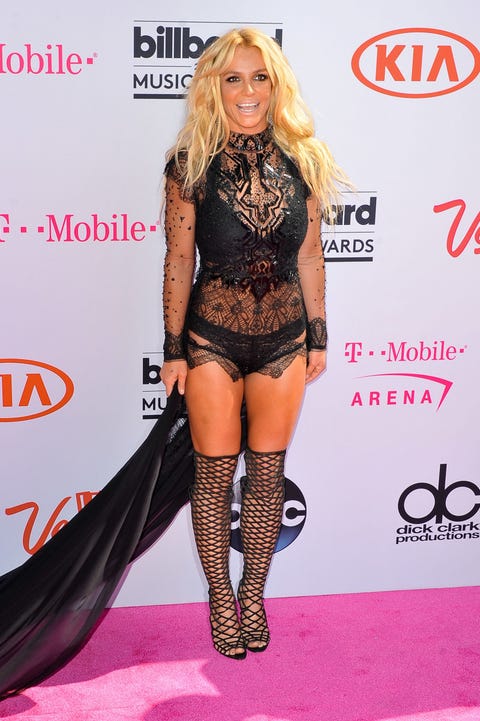 Britney Spears
Imagine the skin indentations once she took those suckers off.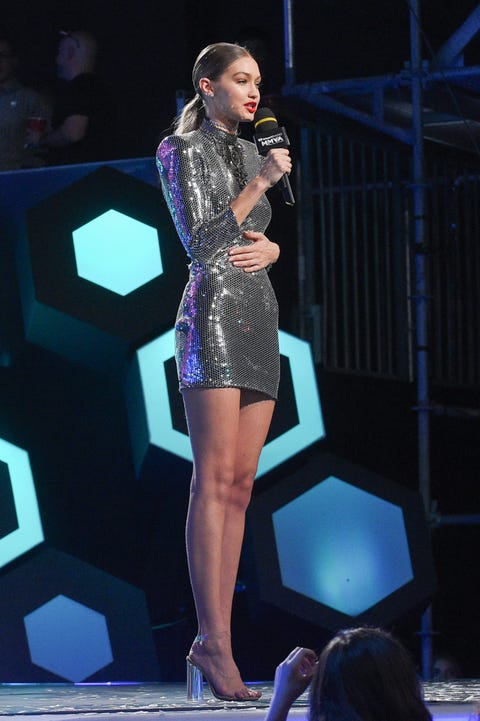 Gigi Hadid
Don't let her positive demeanor fool you—she's likely very, very focused on not slipping or falling in those lucite shoes.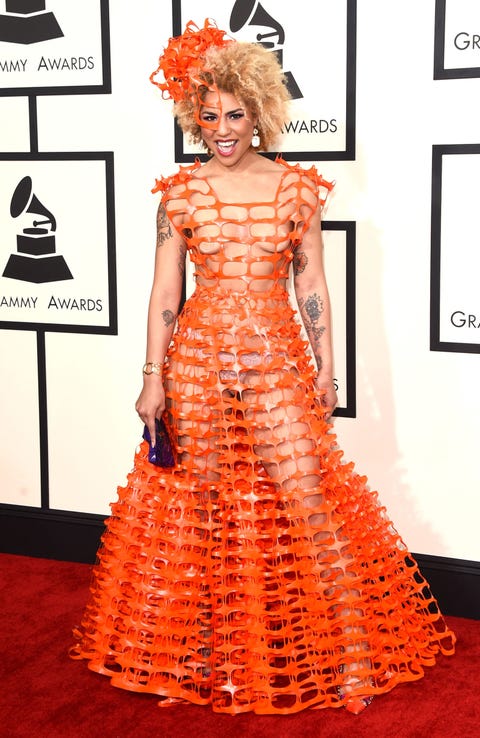 Joy Villa
What if this were worn in the daylight. On a sunny day. For a long time. Without sunscreen... 😮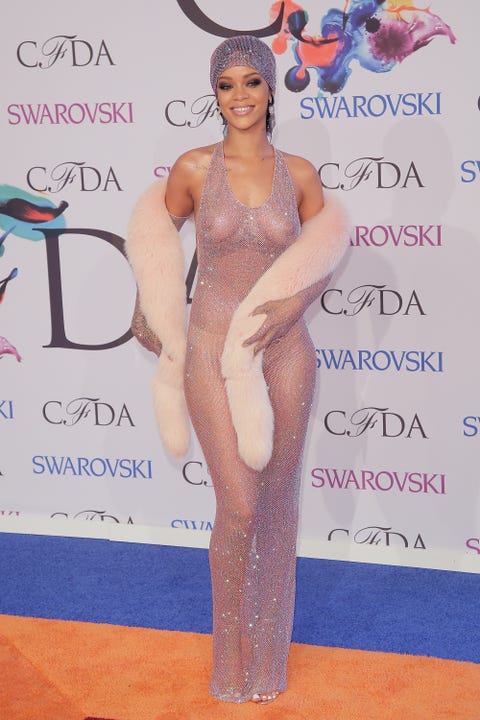 Rihanna
That stole = necessary to keep warm.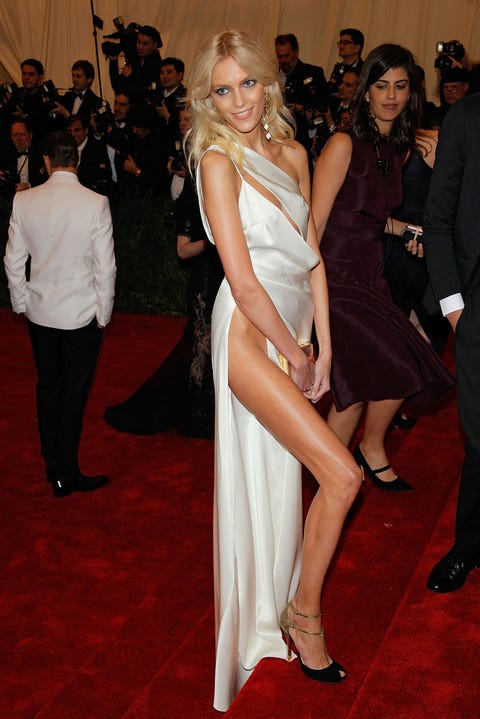 Anja Rubik
Can this even qualify as a slit?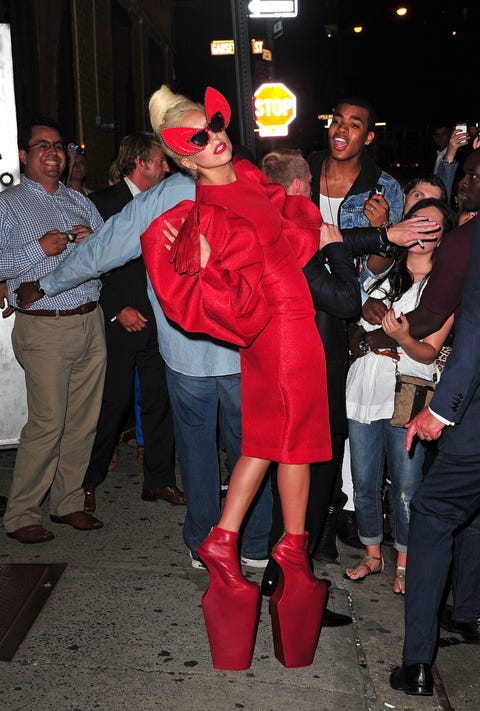 Lady Gaga
Damn Gaga, back at it again with the *unbelievable* footwear.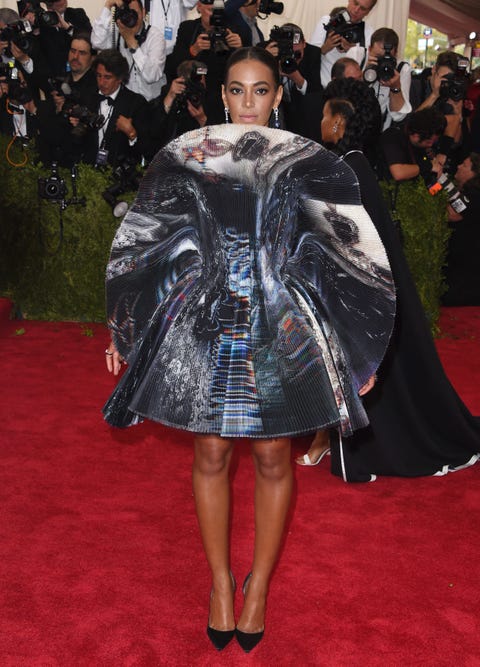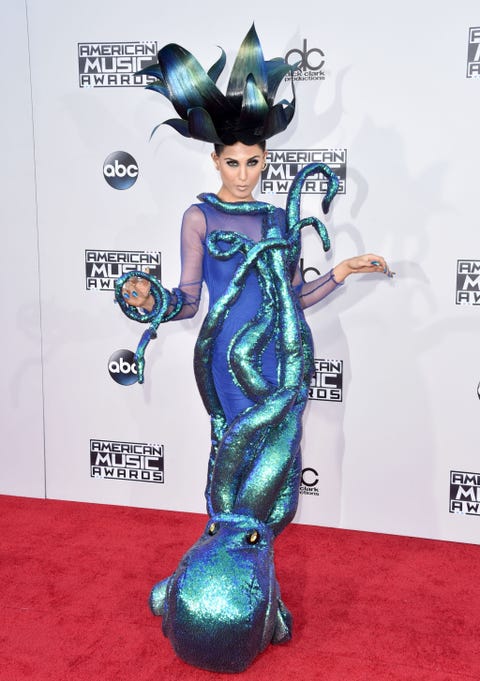 Z LaLa
Running to the bar for pre-show cocktails will not be possible. Swimming, however... 🐙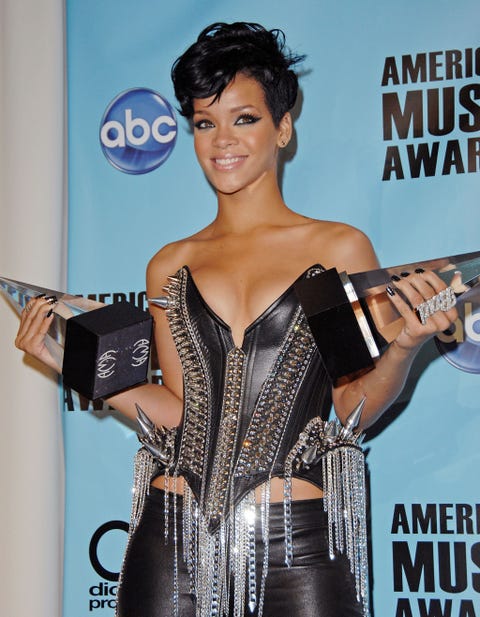 Rihanna
No only is Rihanna rocking a corset here, but a corset complete with sharp spiky weapons. 😱😱😱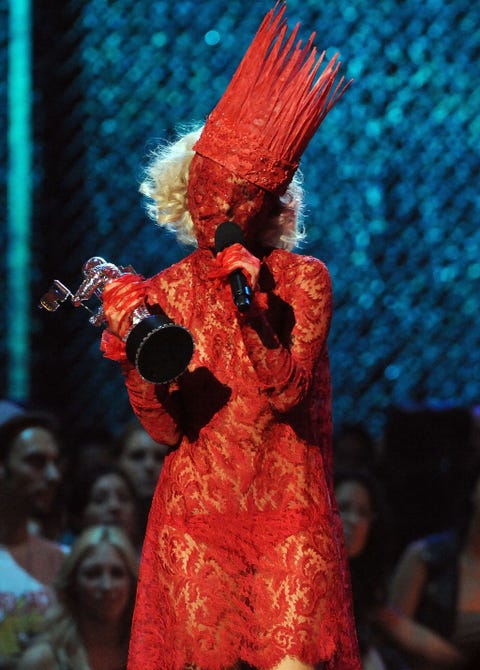 Lady Gaga
Gaga's take on the no-makeup look.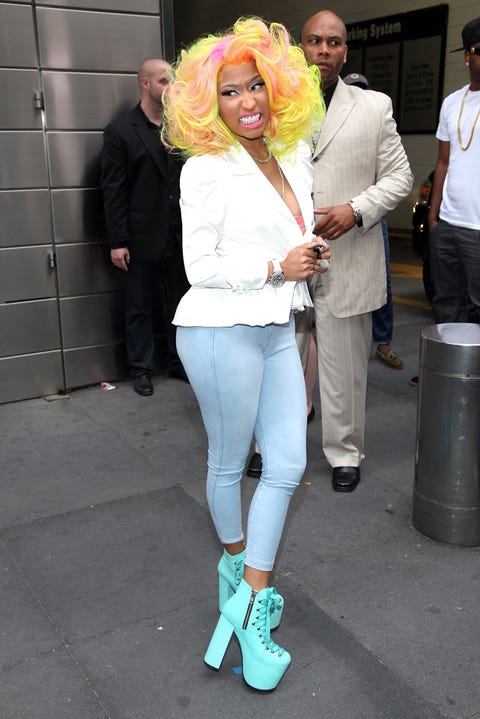 Nicki Minaj
These heels are meant for very short walks or maybe no walks at all.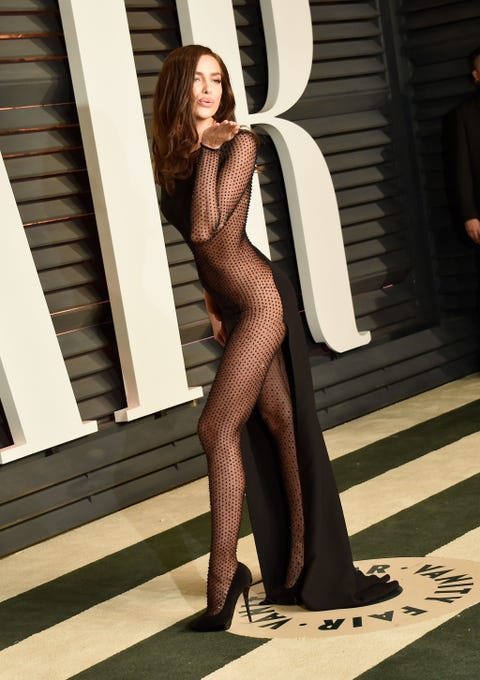 Irina Shayk
Gorgeous ✔️. Soft on skin 🚫.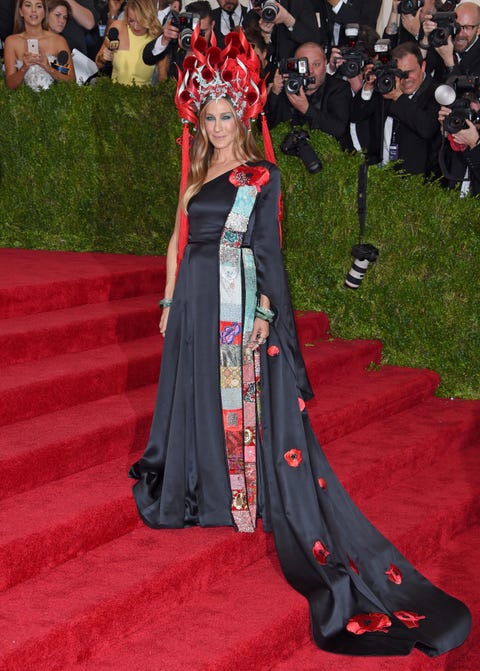 Sarah Jessica Parker
This 🔥 crown may be *epic* but it definitely brought SJP some post-night-out neck pain.
This content is created and maintained by a third party, and imported onto this page to help users provide their email addresses. You may be able to find more information about this and similar content at piano.io