See Just How Alike (or Not) These Celebrities and Their Body Doubles Are
"Could be twins" or "Harry Styles rubber mask." There's no in-between.
While plenty of celebrities do their own stunts, the Movie People™ aren't fooling anyone when they show, say, Betty White doing a series of backflips, then cutting away to a closeup of her face. That's where the doubles come in—and when you see them standing side by side with their principles, it's, well, a *lot*, as these photos show.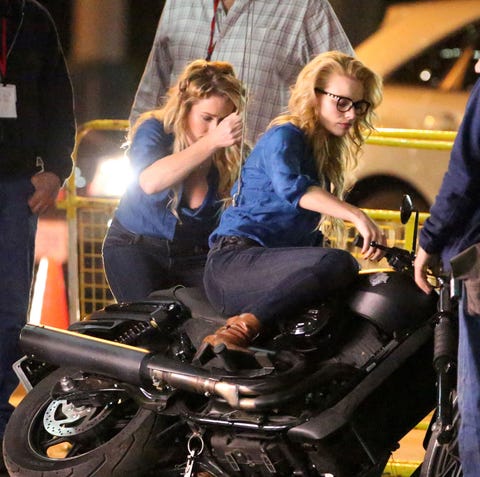 Margot Robbie
Sparks were flying on the set of Suicide Squad—out of the the motorcycle, that is.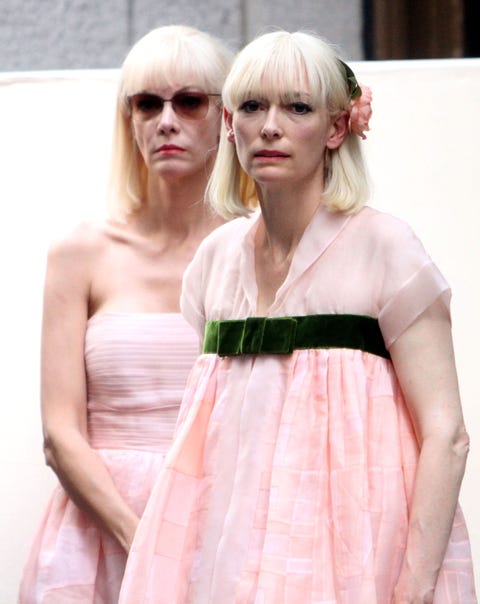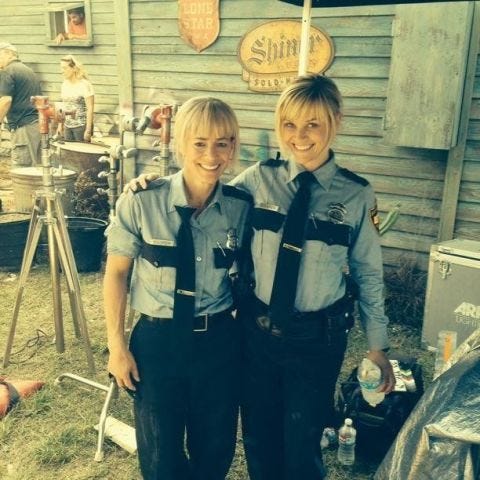 Reese Witherspoon
The first of many suspect wigs in this gallery, keep a lookout.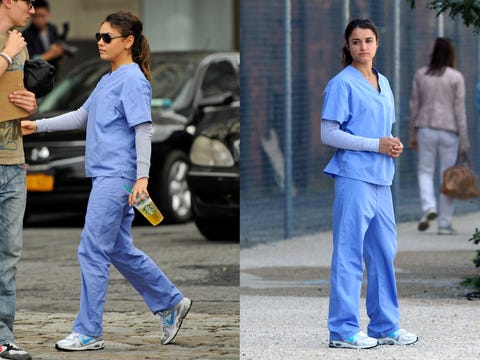 Mila Kunis
When you have to run into the East River (questionable), who you gonna call? Kachina Dechert, who did the hard physical work for a scene in The Angriest Man in Brooklyn.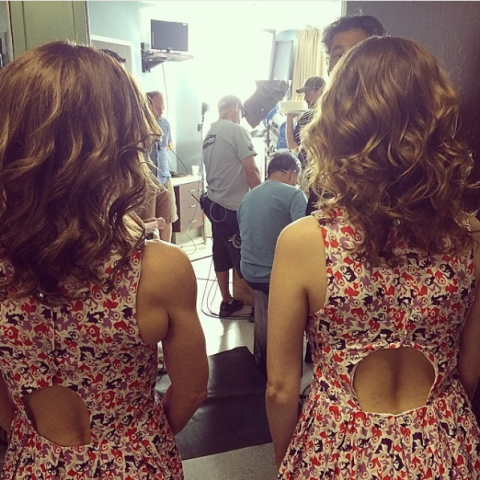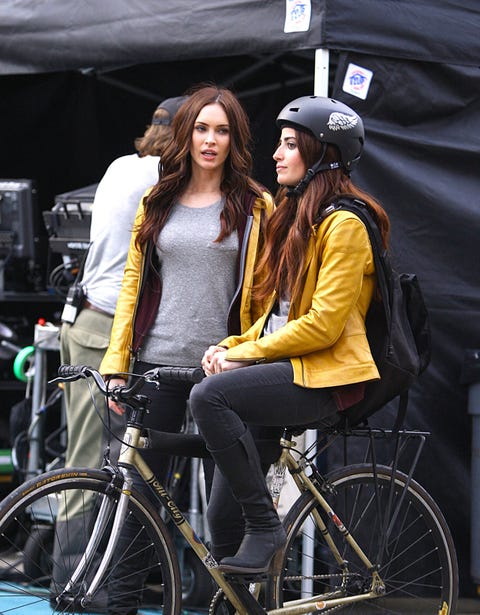 Megan Fox
"So what'd you think of craft services today? Weird tuna, right?"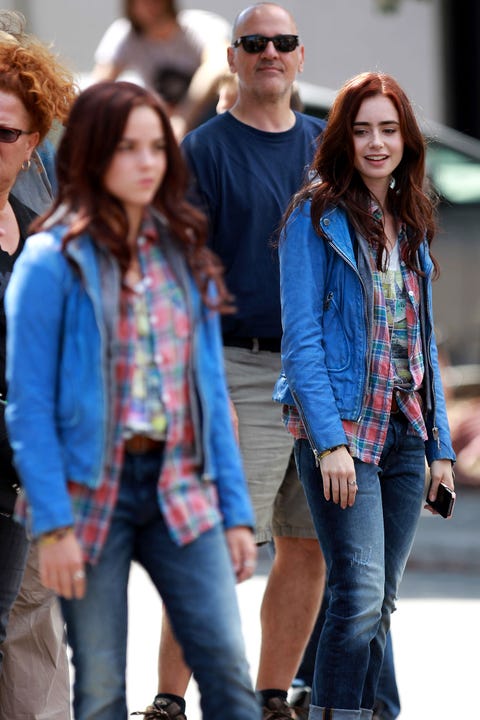 Lily Collins
When you see someone wearing the same shirt as you. (And the same jeans, and the same hair, etc.)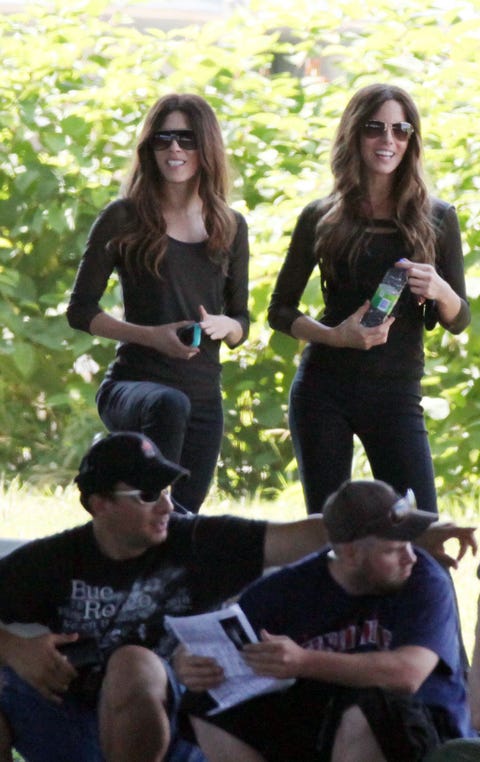 Kate Beckinsale
Haha, thought the dudes in the foreground were doubles too.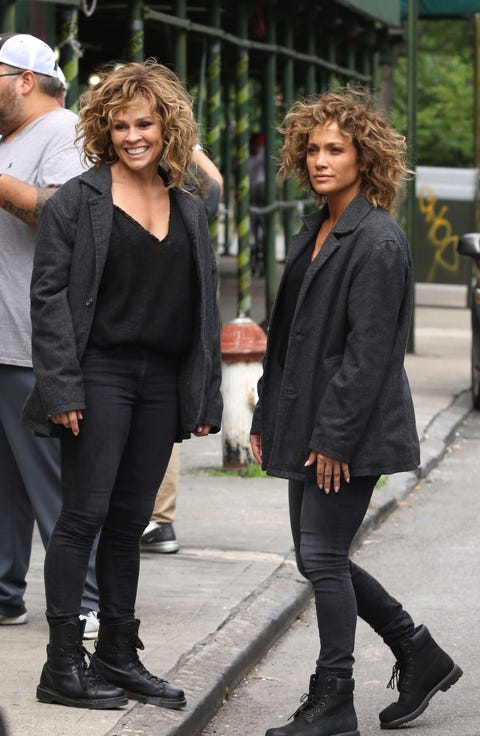 Jennifer Lopez
If only you could hire a double to do your personal "running scenes" for you.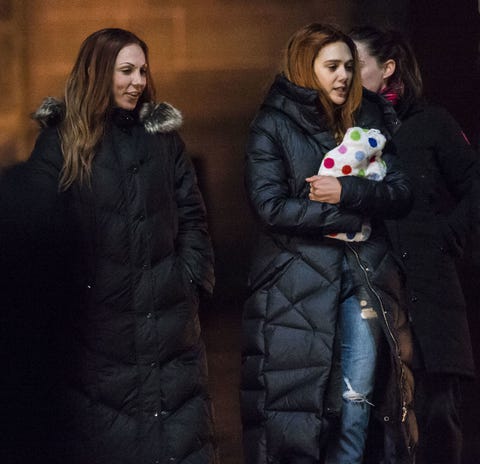 Elizabeth Olsen
Chris Hemsworth isn't the only one in Avengers to get a double. Here's Olsen with hers filming in Edinburgh.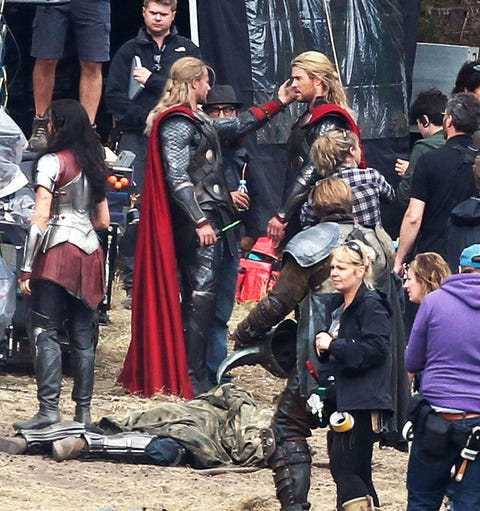 Chris Hemsworth
"I want all of you, forever."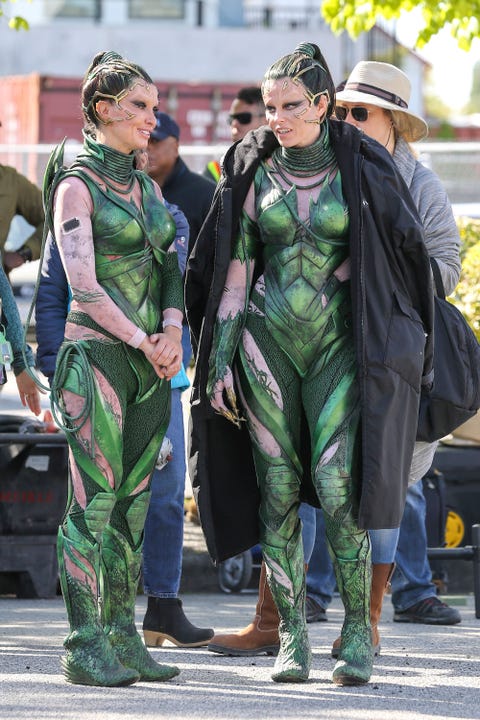 Elizabeth Banks
This is super sick and from the Power Rangers movie, in which Banks plays an antagonist named "Rita Repulsa," which is also super sick.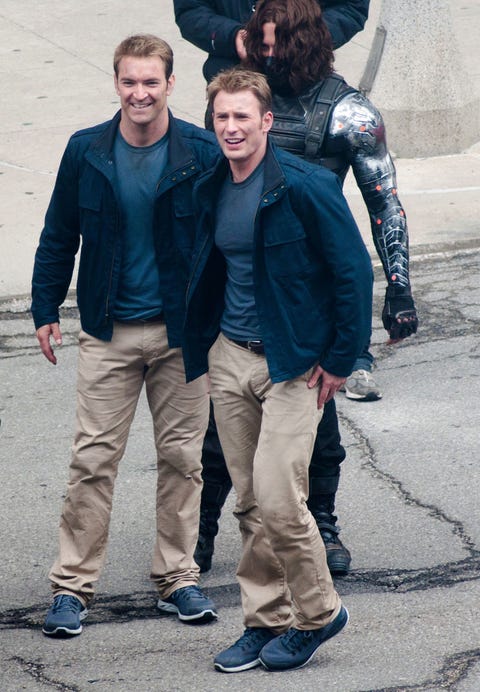 Chris Evans
Probably about to burst through a wall or some such.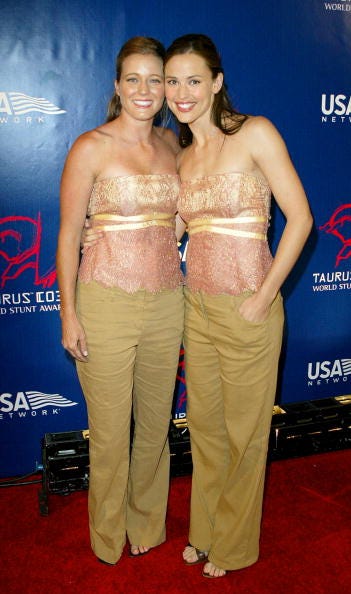 Jennifer Garner
Did you know there are awards for stunt people? And that these awards shows have after-parties that Jennifer Garner and her double Shanna Duggins have attended in matching outfits? So fun!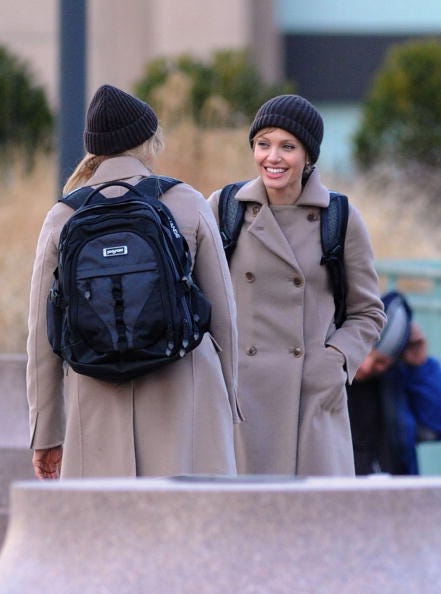 Angelina Jolie
Smiles on the set of Salt.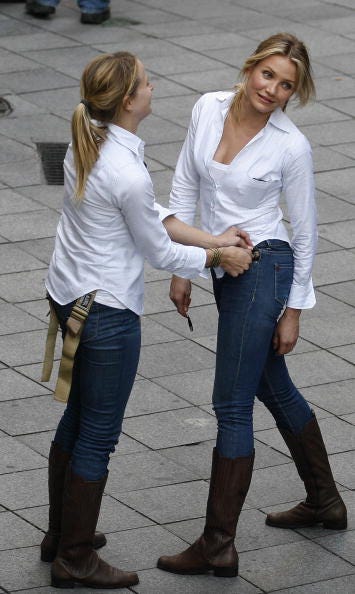 Cameron Diaz
Diaz's double for Knight and Day *doubling* (I hate myself too) as a wardrobe assistant. Or she's making sure she doesn't fall out of her harness, that could be it.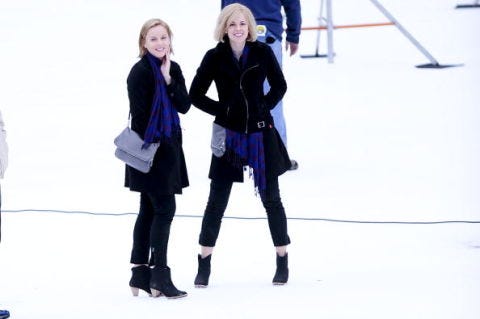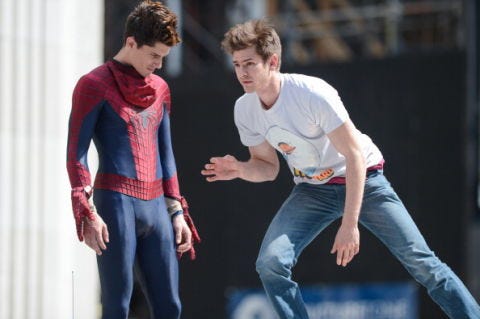 Andrew Garfield
And here, a still from Step Up 4: Spider-Man Expands His Horizons. JK, this is Andrew Garfield and William Spencer, one of his two doubles, rehearsing for for The Amazing Spider-Man 2.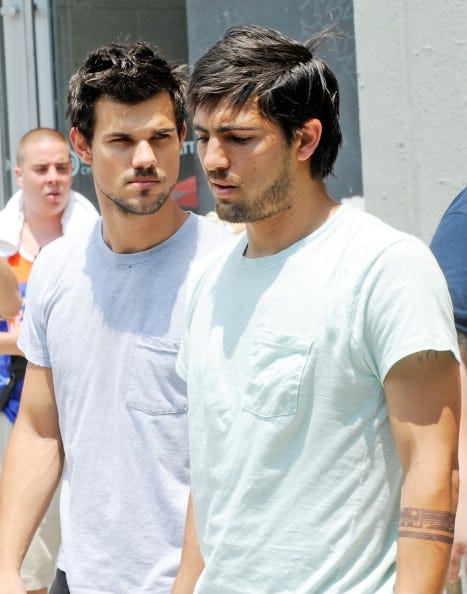 Taylor Lautner
When your stunt double looks a little too much like you.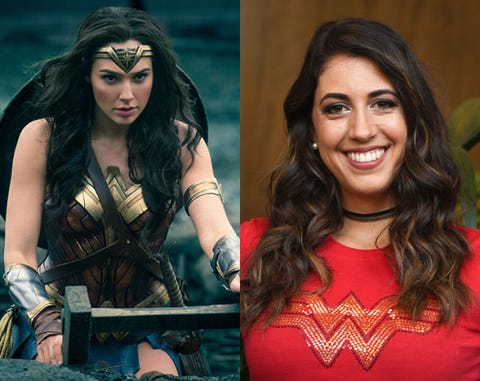 Gal Gadot
Raise your hand if you think Caitlin Dechelle and Gal Gadot look like they could be related. Great casting, eh?
This content is created and maintained by a third party, and imported onto this page to help users provide their email addresses. You may be able to find more information about this and similar content at piano.io