Live Blog: Project Runway, Episode 10
Get up-to-the-minute recaps of what's happening on the second episode of Season 8!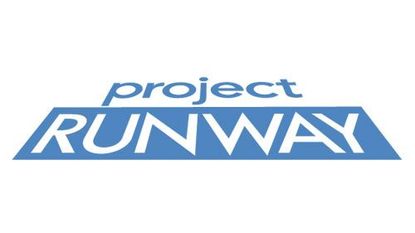 (Image credit: )
Ok, there are only seven designers left and rumor has it that tonight's episode is a real game changer. Stay tuned as we give you the skinny on Project Runway's drama as it's happening.
9:05 p.m. The episode starts having the designers face pictures of them self as children. Tim reveal that they will be designing their own textile, using their childhood and family pictures as inspiration.
9:09 p.m. April choosing to use her parents divorce as an inspiration for her textile. Incredibly many of the designers are drawing on darker, upsetting memories. Ten minutes in and it seems like this maybe the most emo episode of the season.
9:11 p.m. Mondo reveals he has HIV. And that his parents don't know.
9:17 p.m. The designers' mothers and various other family members enter the workroom — shrieking and crying ensues. Gretchen has a panic attack, explaining that her mother has a hard life and doesn't think she'll make it to New York. Low and behold, Gretchen's mom walks in.
9:21 p.m. Tim announces that work is suspended for the day, and each designer will spend time with their loved one. Gretchen discusses her talent with her mother. Mondo hints that he might tell his Catholic mother that he's HIV+
9:28 p.m. After the designers' family members leave, they return to the workroom the next morning and get the opportunity to check out their textiles. A lot of these patterns are very dark.
9:31 p.m. April explains to Tim that she's using her parents divorce as an inspiration. he intern suggest that the judges might not see her pattern and look int he same light; that she she should step back and rethink her approach. Very tactful, but ouch.
9:42 p.m. It's drawing closer to runway time and most of the looks are really tight — this is gonna be one tough judging. And it seems that Michael C. has finally broken through and won the respect of his fellow designers.
9:53 p.m. The designs hit the runway and there are some real winner on the catwalk. Some of the designers have made some real winners. This is one diverse runway.
10:02 p.m. The judges are completely at odds with most of their opinions. April explains that her dress is a self portrait of her. Hmm. Heidi calls one outfit "unwearable." Yeah, with only seven left, the gloves are off.
10:09 p.m. Mondo's look, which was inspired by his being HIV+ is a hit with a judges, but he holds back on explaining what inspired him.
10:11 p.m. Mondo, changes his mind, and tells everyone that he's HIV+ and that influenced his look. A strange awkwardness seem to hit the runway. But once the designers are back stage, they reach out to him with support.
10:15 p.m. Guest judge Rachel Roy calls Andy's look the worst on the runway and Valerie get the thumbs down from Michael Kors. Both April and Gretchen get high marks from the panel.
10:22 p.m. With less then ten minutes to go the designers are called onto the runway for the final decision.
10:23 p.m. April is safe and Mondo is named the winner. Now we're just waiting to see who will go home.
10:28 p.m. It came down to Valerie and Andy, and Valerie was asked to leave. She gives the final six a very emotional goodbye. And this tearjerker of an episode is over!
PLUS: Follow us on Twitter at @marieclaire as we live-tweet each episode!
Previous Recaps:
For More: