Frat Allegedly Used Color-Coded System to Roofie Girls
Horrifying.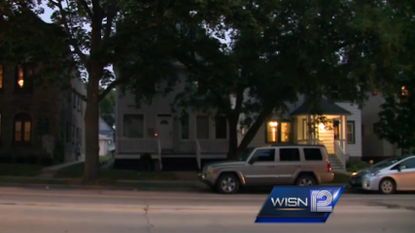 (Image credit: Archives)
Well, here's some absolutely disgusting and horrifying news: A Wisconsin fraternity is under investigation by law enforcement over claims that its members slipped date rape drugs into the drinks of female party guests.
Last Saturday (opens in new tab), police were called several times to a University of Wisconsin-Milwaukee residence hall after several students entered the dorm unable to stand. The students had all been to the same party, a rager at Tau Kappa Epsilon's house. Three female students and one male student were sent to the hospital. The girls who were hospitalized all had special red X's on their hands. The man who was hospitalized drank from a girl's drink.
From the Journal-Sentinel (opens in new tab):
"Others who attended the party told police some of the cups were moved under the bar while the drinks were being mixed and that several shots of vodka — a clear liquor — looked cloudy."
On Thursday, the school tweeted that TKE has been suspended on an interim basis while officers investigate the allegations. Awfully, the same frat was investigated last year for three sexual assault reports.
Follow Laura on Twitter.
From the editors at Cosmopolitan.
I write on Fox's THE GREAT NORTH. Before that, I wrote and edited for Cosmopolitan (opens in new tab) magazine and the Jezebel (opens in new tab) blog. My writing has also appeared in the New York Times, The New Yorker, Esquire, VICE, Marie Claire, McSweeney's, California Sunday, BUST, Elle, Village Voice, Harper's Bazaar, LA Weekly, Eater, Fast Company, Mic, Atlas Obscura, and more. I co-host/co-produce a comedy/storytelling (opens in new tab) show on the first Friday of every month at Stories in LA. I have a degree in Film and TV from NYU's Tisch School of the Arts.