The Girl's Guide to March Madness
Melissa Malamut, author of the upcoming book She's Got Game: The Woman's Guide to Loving Sports (or Just How to Fake It!), tells you everything a girl needs to know about the college basketball frenzy.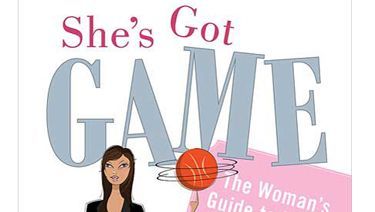 (Image credit: Archives)
March Madness has officially set in, and although it sounds fitting, the term has nothing to do with seasonal depression. March Madness is a colloquial term for the NCAA Division I Men's Basketball Championship tournament, where 65 teams start an onslaught of basketball games played from mid-March through the first week of April. Plus, there is also the NIT (National Invitation Tournament, mostly made up of teams that did not get invited to the "Championship") and it's played at just about the same time. March Madness is a basketball fan's dream because there are more than 95 basketball games played over just a matter of weeks. Here are some quick tips to get you through the month.
While the game of basketball is pretty much universal, there are some major rule differences between the NBA (pro basketball) and college hoops:
The NBA plays four twelve-minute quarters. College basketball plays two twenty-minute halves.
The three-point line in college basketball is closer than in the NBA.
In the NBA, players foul out (are taken out of the game) on their sixth foul. In college basketball, a player is out when he reaches five fouls.
The college basketball shot clock is 35 seconds, while the NBA shot clock is 24 seconds.
The width of the "paint" or lane (the colored area on the court) is 12 feet, narrower than the NBA's 16 feet.
Game Tips
Skip the stilettos
The NBA is easily the most stylish sport, and that makes dressing for a game painless because you can wear whatever you wish. But college basketball is much more casual, and traditional college attire will be prevalent. Team T-shirts and jerseys will be worn by most fans, and many students go wild in body paint and wigs. It's hard to go wrong in team-colored layered T-shirts and jeans.
Going to a college game is about having fun and wishing you were still in college, rather than dressing like you still are in college. At a college basketball game it is virtually impossible to get away with wearing heels, so stick with stylish flats, city sneakers, or flat boots for a more polished look.
Most college arenas are smaller than pro arenas
The arenas are more intimate and rowdy. Some seat only 6,000 fans, while others seat 23,000. Seats by the student sections will be extra-loud and rambunctious. Some of these die-hard fans have spent days, weeks, and even months camping out for their tickets. (Really! Duke University has a special camping area for its students.)
It will not be uncommon to have popcorn flying around, drinks spilled in your lap, and other mishaps that could leave you running for the bathroom. If you prefer a more subdued experience, choose seats away from the student sections.
Best time to leave seats
Because college basketball plays two halves instead of four quarters, the game seems quicker than an NBA game. Most people will leave their seats only at halftime. That means the longest lines for the bathroom and concessions will also be at halftime. If you don't mind missing the action on the court, leave your seats about midway through each half. The lines will be short and you'll be back to the game in no time.
Fill out a bracket
Although technically illegal, March Madness is also a billion-dollar betting industry. Whether you live in a big city or a small town, your office will most likely have a pool going. Even if you know nothing about college basketball, don't be afraid to fill out a bracket. When I interned for a pro hockey team, I won my office pool. The truth is, most of it was a lucky guess, but the e-mails I got asking if I chose teams based on uniform color were humorous. I loved watching the middle-aged male executives squirm with annoyance that a fresh-faced female college student beat them (and took their money).
Sometimes it can be easy to fill out a bracket. Just pick the higher-seeded teams to win. But with any game, things can change and a "Cinderella" can appear (see terms below) so it's best to do a little research before diving in.
Terms to Know
Cinderella: A team that goes much farther in the tournament than expected. Usually the product of an "upset" caused by defeating a much better team.
The Dance: A nickname for the tournament.
On the bubble: A team that has a shot of being invited to the tournament but is just on the cusp.
Hardcourt: The basketball court.