This Is Why You Can't See GIFs on Snapchat or Instagram Right Now
It's actually for a good reason.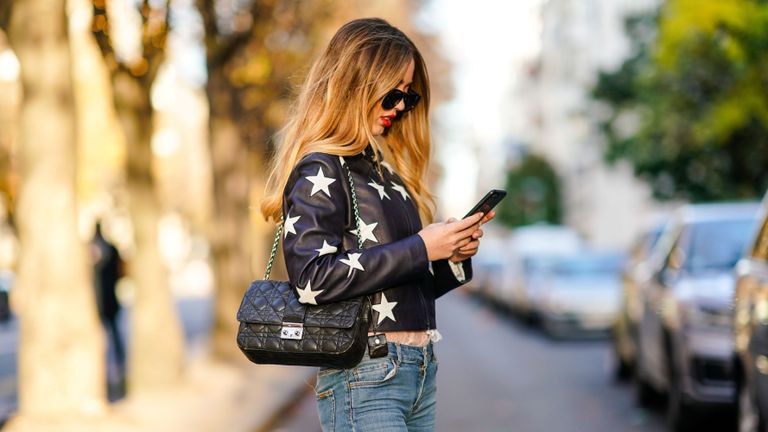 (Image credit: Getty Images)
If you recently went to add one of Instagram or Snapchat's Giphy GIF stickers to a photo and couldn't find them, you're not alone. The newest feature was recently removed after a user found a racist GIF and reported it.
"As soon as we were made aware, we removed the GIF and have disabled Giphy until we can be sure that this won't happen again...while we wait for Giphy's team to take a look at it," a spokesperson for Snapchat told TechCrunch following the incident.
The offensive GIF shows the image of a number ticker and white game show host, alongside the racial slur,"[N-word] Crime Death Counter—Keep Cranking Bonzo, the Numbers Just Keep on Climbing!"
The spokesperson added that all GIF content is meant to be "rated PG," making an effort to be conscious of the platform's younger users. According to TechCrunch, the Giphy feature works similar to a search engine, and "indexes the top GIFs on the web."
Giphy released a statement, apologizing for the incident and taking full responsibility.
"A user discovered an offensive GIF sticker in our library, and we immediately removed it per our content guidelines.
After investigation of the incident, this sticker was available due to a bug in our content moderation filters specifically affecting GIF stickers. We have fixed the bug and have re-moderated all of the GIF stickers in our library.
The GIPHY staff is also further reviewing every GIF sticker by hand and should be finished shortly.
We take full responsibility for these recent events and sincerely apologize to anyone who was offended."
RELATED STORY