A Brief Guide to All the Timelines Playing Out in 'Westworld' Season 2
Here's a guide to all of the timelines in Westworld season 2.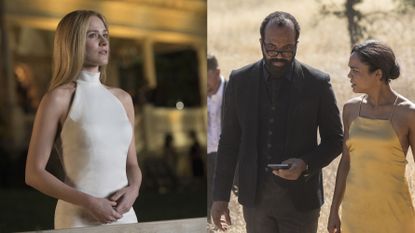 (Image credit: HBO)
This post contains spoilers for Westworld Season 2, Episode 2, "Reunion."
Westworld is back and more confusing than ever. If Season 1's multiple timeline twist left your head spinning, then Season 2 is a total mind warp. At least in Season 2, fans know right up front that multiple timelines are happening, but there are so many that it sometimes feels impossible to keep track of when everything is happening.
Timeline 1: Just after the rebellion.
Season 1 ended with a glorious WTF moment when Dolores shot Ford in the back of the head and started the robot uprising. Parts of Season 2 pick up just after the events of the first season's finale. In Season 2, Episode 1, "Journey into Night," we see Bernard and Charlotte's escape from the deadly cocktail party.
This timeline also sees Maeve plotting her route to find her daughter and Dolores enacting some harsh justice in Westworld and then, later, raising her army, as well as The Man in Black beginning his journey to find "The Door."
Timeline 2: Two weeks after the rebellion.
The first episode of season two also featured events that take place roughly two weeks after the robot rebellion, when Delos' security is moving in to secure the park and take back control. At the end of episode 1, this timeline reveals a large body of water full of drowned hosts and a very distraught Bernard looking over them.
Timeline 3: Westworld needs money.
I'm calling this timeline "Westworld needs money" because it encompasses two distinct storylines from Episode 2. First, there are the scenes with Arnold and Dolores, dressed in a black Delos-y dress and being admonished by a mostly-unseen Ford, chastising Arnold for showing Dolores favoritism and not having her ready to demo the park's capabilities to investors.
Later, we see more familiar faces from Westworld (Angela, the host who greets William at the park in Season 1, Episode 2, and Clementine, Maeve's BFF from The Mariposa) as another park rep tries to woo Logan to raise money. While it's not clear if these events take place in exactly the same time (in fact, it's likely that the Logan pitch takes place at least a few months after the failed Dolores outing), they take place at roughly the same time in the history of Westworld and Delos—about 32 years before what we currently presume to be present day in the show's world.
Timeline 4: William's walkthrough with Mr. Delos.
Next, we have the timeline in which we see William taking the Delos patriarch (and controller of the purse strings) through Westworld to convince him to invest. This takes place after William's adventure with Dolores in Season 1. It's unclear how long William and Logan were in Westworld during their research trip—or how long that trip was after Logan first became aware of Ford and Arnold's next-level tech.
In this scene, we also see William introduce the idea that Delos' interest in the park isn't in its entertainment value—something Charlotte has also been hinting at since Season 1, with her great concern over preserving the company's IP. William explicitly introduces the idea of collecting data about the guests, and a later scene between Charlotte and Bernard suggests that the company moved toward taking DNA samples, too.
Timeline 5: Mr. Delos retires, William ascends.
We jump forward a few more years to Mr. Delos' retirement party, which also serves as William's big coming out party as the new de facto boss. At this point, William has a young daughter and Logan has a raging drug problem.
The scene in which William speaks to a naked Dolores and then takes her out to show her his "weapon" likely takes place not long after this, now that William is in control of the park(s).
Timeline ¯\_(ツ)_/¯: Arnold tells Dolores about his dream.
In Episode 1, we're treated to a wonderfully cryptic scene of Arnold (or maybe Bernard, but, like, probably Arnold) telling Dolores about a dream he had involving himself, a shore, and all the hosts. Arnold/Bernard and Dolores go on to debate the nature of reality. It's not clear when this conversation takes place—and it probably won't be for a while.
Marie Claire email subscribers get intel on fashion and beauty trends, hot-off-the-press celebrity news, and more. Sign up here.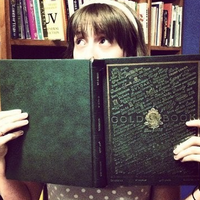 Kayleigh Roberts is a freelance writer and editor with more than 10 years of professional experience. Her byline has appeared in Marie Claire, Cosmopolitan, ELLE, Harper's Bazaar, The Atlantic, Allure, Entertainment Weekly, MTV, Bustle, Refinery29, Girls' Life Magazine, Just Jared, and Tiger Beat, among other publications. She's a graduate of the Medill School of Journalism at Northwestern University.