A Long-Lost Marilyn Monroe Naked Scene Was Found
If it hadn't been cut, it would have been the first-ever naked scene by an American actress.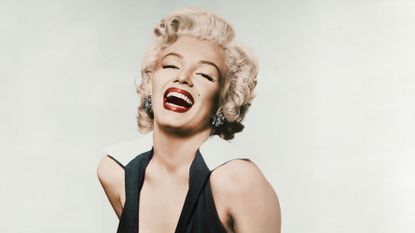 (Image credit: Bettmann)
Though it's been 56 years since her death, Marilyn Monroe (opens in new tab) remains one of the most iconic Hollywood stars of all time. Of course we're still fascinated by her: She was gorgeous, talented as both a singer and an actress, and possessed a pride over her curvy figure that's still inspiring today.
That last part is also why we still find scenes she did naked totally fascinating: At a time when women were discouraged from even acknowledging sex, Marilyn Monroe embraced her sexuality.But she may have been even more of a trailblazer than we first thought. Though she appeared nude in the first-ever issue of Playboy (albeit in photos picked up from another photographer—she didn't actually pose for the magazine itself), it's long believed that her first-ever nude film scene would have been in Something's Got to Give, the uncompleted movie she was making when she passed away.
Now, reports the Daily Mail, an author named Charles Custillo, while researching for his biography, Marilyn Monroe: The Private Life of a Public Icon, has discovered a heretofore unknown nude scene from the film The Misfits. In the footage, Monroe, following a love scene with costar Clark Gable, drops a bedsheet and reveals her totally naked body. Not only that, it would have been the first fully-nude scene by an American actress in a film had the movie's director, John Huston, (dad of icon Anjelica Huston) not cut it from the final version.
The movie was written by Arthur Miller, Marilyn Monroe's husband at the time, but the idea to drop the sheet was all Marilyn's idea. Custillo found the footage in the home of Curtice Taylor, son of the movie's producer Frank Taylor. According to Custillo:
He said: "If you read [The Misfits] script… it doesn't say anything about nudity… When she did the scene, everyone was shocked on the set. 'Huston sighed and said, "Honey, I've seen them before" Gable and others… wanted [it] to be left in. Huston didn't… because he felt it… was totally unnecessary to the scene."
Though the scene in question is only 45 seconds long, Taylor said he thought it made the love seen between Monroe and Gable "more passionate." The footage had been in a locked cabinet since 1999, when his father died. It was long assumed destroyed, since most of the movie's unused takes were disposed of by people associated with the production. Frank Taylor just happened to save this one. Wonder why...
TBD whether the scene in question is going to be released for public consumption (it still belongs to Curtice Taylor), but the fact that would have been the first nude scene by an American actress gives it a lot of historical importance. Plus, you know, it's a nude scene of Marilyn Monroe.
RELATED STORIES