Hollywood Is Lying to You: How Movies and TV Are Erasing Actresses' "Flaws"
Wrinkles, bags, and pimples, are—unbeknownst to you—edited out, frame by frame.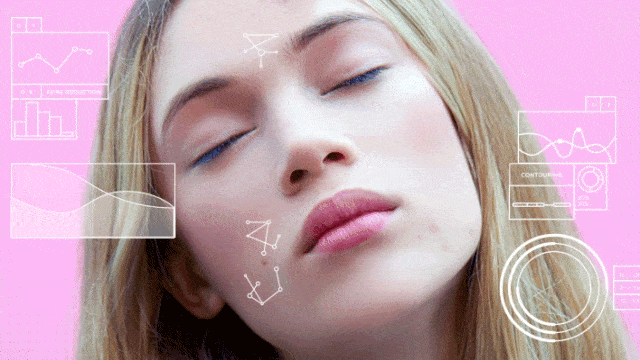 (Image credit: Getty images)
All right, Mr. DeMille. I'm ready for my close-up," Gloria Swanson declares at the end of Sunset Boulevard, before lurching toward the camera with a painfully frozen facial expression that keeps her wrinkles in check. If only she'd been able to wait it out a few more decades.
Visual effects (known by the cool kids as VFX) have improved so much in recent years that it's now commonplace for TV shows, movies, and music videos to nip and tuck their talent, going so far as to painstakingly scrub through each and every frame to mask the same "flaw" in all its forms.
Sometimes the changes are minor, like giving a digitized bandage to a scraped knee after someone takes a tumble or masking a real-life baby bump that doesn't jibe with a character's storyline. But more and more often, VFX is being applied right to an actress's face for nothing more than the sake of making it look "better," like hiding cigarette lines around a known-smoker's mouth, fixing red eyes that come from long days on set (or, let's be real, even longer nights out on the town), and reducing age spots in an effort to keep talent looking "young."
Unsurprisingly, creating the illusion of perfection is complicated and expensive—the same VFX companies that make superheroes fly and buildings explode are often the ones cleaning up crow's feet. Digital Anarchy founder Jim Tierney, whose company sells a post-production tool called Beauty Box that creates a similar effect, says these tweaks are kind of like Hollywood's own personal Fight Club: "They're used all over the place for all manners of production—from feature films all the way down to corporate work. Pretty much every music video you see has been re-touched. Everybody does it—but nobody wants to talk about it," he tells MarieClaire.com.
In fact, digital retouching is such an open secret that you probably already know about it without realizing—or at least you would if you stuck around to watch the end credits. The list of visual effects team members? LONG.
Before you get too judgmental, television editor and director Michael Ruscio says that, for his part, he has a good reason for making these changes: He feels the need to "protect" older actresses because "TV can be an unforgiving medium." (Fair, but isn't this simply perpetuating an unrealistic notion of beauty for women who don't have a digital arsenal at their disposal?)
Interestingly, Hollywood has been erasing flaws on-screen for a long time—just in a much more low-tech way. Ruscio says that cameramen in the '30s and '40s would use "vaseline or gauze on lenses" to blur the frame and the face. And while those hacks worked in the golden age of cinema, nowadays there's this thing called HD. "Because things are in high-definition now, you see every pore," he says. "We don't want it to be distracting. We don't want people to say, 'Oh my god, did you see her in that show? She looked awful.'"
And who wouldn't want to save face on screen if they could? Mariana Klaveno, an actress most famous for playing the undead vixen Lorena on HBO's True Blood, says she once asked the show to exterminate "a bad and angry pimple" she couldn't cover with makeup alone.
"It looked horrible and I was so embarrassed," she recalls. "Vampires can't have acne."
Of course, the question on everyone's mind is (and should be): Does this phenomenon mostly affect female performers? Depends on who you ask. After all, it's women who are most heavily scrutinized for their looks. And its women who "age out" of Hollywood. Of the dozen actresses, actors, directors, and VFX artists questioned for this story, some emphatically say it happens more to women than men, but others insist that it's much more equal than you'd expect—especially since there's a chance that men who've been retouched don't even know it's happening.
Former actor Ken Olin, who's currently a director and producer on NBC hit This Is Us, is more familiar with the magical aging techniques that the wizards in makeup and hair departments can achieve. He insists that post-production VFX isn't a practice his show uses, even though it could potentially save a lot of time, since they spend hours prepping Mandy Moore to look 30 years older.
"I think it would be a lot of money and I would guess that actors and actresses are past the point where studios would want to spend millions of dollars in making them look younger," Olin says before dropping a harsh truth: "They'd probably cast younger people."
Actually, there's a trend away from photo-finish perfection. Director Nisha Ganatra tends to work on shows that promote an au naturel aesthetic: Amazon's Transparent, FX's Better Things, HBO's Girls. "The reaction I heard the most was, 'It looks so real,'" she says about Transparent. "I think a lot of that was because we'd forgotten what normal faces look like, because we hadn't seen that for so long. I mean, when have we seen a wrinkle, god forbid, or a bag under somebody's eye, or dark circles? We weren't purposely going for it, but we weren't correcting for it."
For Emmy-caliber programming, sure, imperfection makes sense. But for the polished silver screen, will digitized precision become the norm? John Ross, a VFX artist whose credits include effects-laden drama Legion, predicts there will eventually be a time when stars become as synonymous with their personal VFX staff as they are with their stylists and makeup artists.
Better make room on the glam squad.
Celebrity news, beauty, fashion advice, and fascinating features, delivered straight to your inbox!