Scottie Pippen Clears the Air About His "Rift" With Michael Jordan
Scottie Pippen said of Michael Jordan and the ESPN docuseries 'The Last Dance': "Why would I be offended by anything that happened 30 years ago?"
Marie Claire Newsletter
Celebrity news, beauty, fashion advice, and fascinating features, delivered straight to your inbox!
Thank you for signing up to Marie Claire. You will receive a verification email shortly.
There was a problem. Please refresh the page and try again.
The much-anticipated, 10-part ESPN docuseries The Last Dance garnered tons of positive press for its never-before-seen coverage of Michael Jordan's final championship with the Chicago Bulls. Critics of the docuseries, which hit Netflix on July 19, have noted, however, that the story is inherently biased, since the person doing the storytelling (Jordan) was also involved in the process of making it. One aspect that has garnered division among fans is the portrayal of Jordan's teammate Scottie Pippen. Pippen, who spoke candidly about his life and career in the documentary, was widely considered Jordan's right-hand man when the two played for the Chicago Bulls. But the series takes aim at some of the disagreements between the two players—and Pippen is reportedly upset with his portrayal.
Update, 7/28: Okay, so Pippen spoke about the documentary on Tuesday in a new interview with ESPN, and he downplayed rumors of any rift between the retired Chicago Bulls stars. "Why would I be offended by anything that happened 30 years ago," said the NBA All-Star. So you can finally breathe a sigh of relief that the two are buddy-buddy again.
Pippen also shared he and Jordan talked after The Last Dance premiered earlier this spring to clear the air, basically. "It didn't bother me at all," Pippen said of Jordan's comments in the docu-series to ESPN. "It was an opportunity for our younger generation that hadn't seen or knew anything about basketball in the '90s."
Exactly our thoughts about the series, Pippen!
Original post:
'The Last Dance' portrays Pippen as underpaid and frustrated.
In the series, Jordan says that Pippen's the best teammate he ever had and that he wouldn't have had as much success without Pippen. Yet the series delves into how frustrated Pippen was about making far less than his teammates. Pippen chose not to have surgery on his ruptured ankle tendon until the start of the 1997-8 season (which the documentary covers); Jordan called the move "selfish" because it forced the rest of Pippen's teammates to play several months without him.

In a later episode, an incident in which Pippen sat out the final seconds of a 1994 semifinals game is harshly criticized—and Pippen clearly still holds anger about what happened. He maintains that the situation was complex and that his feelings were and are valid. "It's one of those incidents where I wish it never happened," he says in the documentary, "but if I had a chance to do it over again I probably wouldn't change it."
Despite the scrutiny and disagreements, the two former players were close at the time and were at least still close in February, when Pippen wished Jordan a happy birthday:
But Pippen isn't happy about how 'The Last Dance' turned out.
Pippen gave interviews for the series and had the opportunity to talk about his feelings of frustration about being underpaid and undervalued. In the wake of The Last Dance, though, he's been quiet about it. People close to him have claimed he's "wounded and disappointed." And even Dennis Rodman, who's also a fellow ex-teammate, came to his defense.
"I wish he didn't give a shit like me about what people say," he says (referencing how Pippen takes criticism to heart). Rodman insists that Pippen's one of the best players of all time, "but no one could ever quite see him. He was too quiet, and he was always standing next to Michael Jordan."
"Scottie was so underrated—and so underpaid. He should be holding his head up higher than Michael Jordan in this documentary," Rodman added. "I think a lot of people are now realizing what he went through. The kid was a hero, in a lot of ways, during those great Bulls runs."
And Pippen is apparently "beyond livid."
According to ESPN 1000's David Kaplan, Pippen isn't just wounded—he's furious. "He is so angry at Michael and how he was portrayed, called selfish, called this, called that, that he's furious that he participated and did not realize what he was getting himself into," Kaplan said.
"He felt like up until the last few minutes of Game 6 against the Jazz, it was just 'bash Scottie, bash Scottie, bash Scottie.'"
Pippen's apparently not the only team member who's upset about the portrayal. Pundits Michael Wilbon and Jackie McMullan agree that Pippen got a bad rap:
Horace Grant, who played with Jordan on the Bulls until 1993, went even further by defending Pippen and calling Jordan a "snitch" for outing fellow teammates' behavior: "I would say [it was] entertaining, but we know, who was there as teammates, that about 90 percent of it—I don't know if I can say it on air, but B.S. in terms of the realness of it." He added, "It wasn't real, because a lot of things [Jordan] said to some of his teammates, that his teammates went back at him. But all of that was kind of edited out of the documentary, if you want to call it a documentary."
It's worth noting, though, that Pippen hasn't spoken on record and in June posted a throwback of him and Jordan during the epic "flu game" (which we now know was probably food poisoning), which was actually covered in the series:
WATCH 'THE LAST DANCE' ON NETFLIX
Shop Air Jordans
Correction: An earlier version of this article misstated that Jordan picked another player in the 1994 semifinals, causing Pippen to sit out the game. We apologize for the error.
For more stories like this, including celebrity news, beauty and fashion advice, savvy political commentary, and fascinating features, sign up for the Marie Claire newsletter.

RELATED STORIES
Celebrity news, beauty, fashion advice, and fascinating features, delivered straight to your inbox!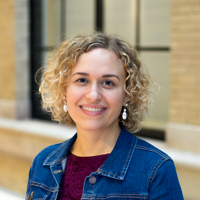 Katherine's a Boston-based contributor at Marie Claire who covers fashion, culture, and lifestyle—from "Clueless" to Everlane to news about Lizzo. She's been a freelancer for 11 years and has had roles with Cosmopolitan and Bustle, with bylines in Parents, Seventeen, and elsewhere. It's "I go to dinner," not "Her huge ego," but she responds to both.