How People Reacted to That 'Behind Her Eyes' Ending
The Internet is torn over the show's finale twist.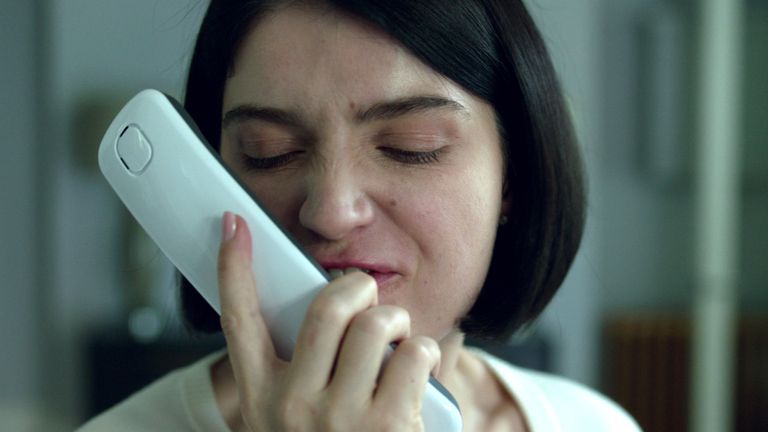 (Image credit: Netflix)
Spoilers for Behind Her Eyes. Finales are often ripe for contention on the internet. From Game of Thrones to Gossip Girl, Twitter almost always has an opinion on how TV shows end. But no show in recent memory has proven as polarizing as the end of Behind Her Eyes. The Netflix miniseries—starring Simona Brown, Eve Hewson, and Tom Bateman, about an affair gone terribly, terribly wrong (and supernatural)—has torn the internet apart thanks to its wacky, unbelievable, and completely unexpected ending.
Some viewers appreciated the twists in the last few episodes, applauding the risks in storytelling that led the show to be so damn unpredictable. Others, though, found the entire concept totally unplausible and wished the show stayed true to its psychological thriller premise rather than introducing fantasy elements in its final moments.
Regardless of which side you fall on, we can all agree that the show is definitely a conversation starter. See the best reactions to the end of Behind Her Eyes below.
As Marie Claire's Entertainment Director, Neha oversees pop culture, celebrity, and current events features with a focus on elevating diverse voices and stories in film and television. She also oversees the brand's print and digital covers as well as book and produces MC's video franchises. She loves a hot-take, hates TV reboots, and is always happy to discuss reality television. Before joining Marie Claire, she held positions at Glamour, Brides, Condé Nast, and Mashable, and is a graduate of the Columbia School of Journalism.