The 8 Best Thrillers of 2021
From Guantanamo Bay to high fashion.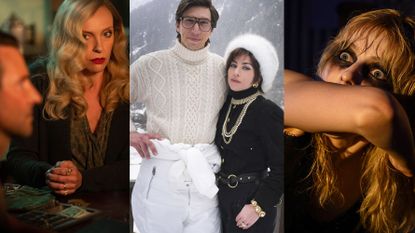 (Image credit: 20th century studios, MGM, Focus Features)
Marie Claire Newsletter
Celebrity news, beauty, fashion advice, and fascinating features, delivered straight to your inbox!
Thank you for signing up to Marie Claire. You will receive a verification email shortly.
There was a problem. Please refresh the page and try again.
At its core, a good thriller is about mystery and suspense: There's something that needs to be solved, and we're the ones figuring it out. A great thriller can cross movie genres, from whodunit to action, drama, and even horror. No matter what, though, the plot is genuinely exciting and fast-paced all the way through, which often makes it a breeze to get through (the perfect weeknight watch? I say yes!). The thriller is a nice match for Halloween watching—when you're hoping to feel tense but maybe not quite as terrified as you would with a bloody horror film—but this type of film is actually perfect year-round.
This year especially has seen the return of big budget movies, and there are some compelling star-studded vehicles on this list. Plus, a number of these films draw from real-life events: the how and why are just as interesting as the what. These are the best thrillers in 2021 so far, and there are still more to come before the end of the year.
Nobody
Who is "Nobody"? It's definitely Bob Odenkirk kicking all kinds of ass, but it's also a taut thriller about a family man who's not the meek-mannered dad his kids think he is. It's like John Wick but with a lot more sarcasm, and pretty much the physical opposite of the Saul Goodman Breaking Bad character that made Odenkirk famous. Thrillers aren't always this enjoyable, so definitely rent it.
Riders of Justice
If ever you're going to watch a foreign language film, let it be this one: Mads Mikkelsen is in his element as a military man whose wife dies in a tragic accident. Then several tech experts come to his house and tell him, no, actually, his wife was murdered. The group bands together to enact justice. This fast-paced thriller is as funny, sweet, and sad as it is compelling, and it's got a doozy of a twist.
Wrath of Man
In a similar way to Nobody, Jason Statham is the loose cannon with a mysterious past who joins an armored truck company. He then proceeds to murder his way through the criminals who try to rob them in search of the person who killed his son. Guy Ritchie makes things exciting and tense—you're not sure whether you should be more scared of the thieves or the guy chasing them—and even though the action is exciting, you're always interested in figuring out who committed the murder and whether they'll pay for what they did.
The Mauritanian
This is more of a political thriller and based on a true story of Mohamedou Ould Slahi, who has been detained at Guantanamo Bay—without being charged—on suspicion of helping to plan the September 11 attacks. Criminal defense lawyer Nancy Hollander is asked to defend him, and what follows is a riveting look at morality and consequence.
The Last Duel
Premiere date: October 15, 2021
This historical drama-thriller sees the return of Matt Damon and Ben Affleck in this "duel to end all duels." Jodie Comer stars as a woman who claims to have been raped by her husband's best friend, and the ensuing conflict leads to the last official duel in France's history. A Google search might tell you the literal outcome of this event, but the film explores a woman's quest for justice and the consequences; It promises to be just as exciting when you know what happens.
Last Night in Soho
Premiere date: October 29, 2021
As directed by Edgar Wright (Shaun of the Dead, Baby Driver), this is darker content for him than we're used to seeing. In addition to being a time-traveling thriller, Last Night in Soho is also a psychological horror film: Eloise can time-travel back to the '60s into the body of a nightclub singer Sandie. But the artist's life is full of horrifying surprises that have consequences for both women.
House of Gucci
Premiere date: November 24, 2021
Lady Gaga's looking like she's having a blast in this over-the-top look at the Gucci fashion house, specifically its head Maurizio Gucci and his wife Patrizia. Family drama leads to a whole bunch of betrayal and eventually murder. Again, a simple Google search will tell you what happened, since this based on a true story, but this will address the sensational details of the crime, its perpetrators, and the decadent fashion behind it all.
Nightmare Alley
Premiere date: December 17, 2021
This adaptation of a 1946 book centers around a con man who works at carnivals and is a master manipulator. He connects with Dr. Lilith Ritter (Cate Blanchett, chewing the scenery), and the two turn out to be powerful and toxic. Toni Collette, Rooney Mara, and Willem Defoe also star, and promises to be even darker than the source material. As directed by Guillermo del Toro, this really leans into the noir elements of the story and particularly the gorgeous visuals behind the wheeler-dealer's story.
Related Stories
Celebrity news, beauty, fashion advice, and fascinating features, delivered straight to your inbox!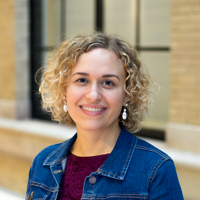 Katherine's a Boston-based contributor at Marie Claire who covers fashion, culture, and lifestyle—from "Clueless" to Everlane to news about Lizzo. She's been a freelancer for 11 years and has had roles with Cosmopolitan and Bustle, with bylines in Parents, Seventeen, and elsewhere. It's "I go to dinner," not "Her huge ego," but she responds to both.