Editors handpick every product that we feature. We may earn commission from the links on this page.
31 Feel-Good Movies to Watch Instead of 'Friends' on Repeat
PJs, a glass of wine, and these films.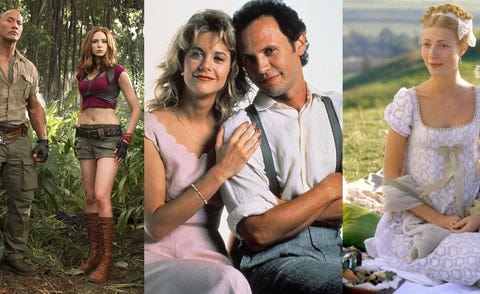 We've all been there: When faced with all the options on Netflix, Hulu, Amazon Prime et al, the temptation to watch something you know you love (Friends on repeat, cough) is high. But there's so much out there that serves as eye and ear candy to boost your mood. We're talking about the feel-good movies that, when the world outside feels like it's on fire or crashing down (or both), make it all just melt away and life seem better and happier. These movies won't fix everything, but they will help you take your mind off of the bad, at least temporarily. And sometimes, TBH, that's enough. These picks will help you add to your collection of happy movies and maybe even give you a new favorite or two for your feel-good rotation.
This content is created and maintained by a third party, and imported onto this page to help users provide their email addresses. You may be able to find more information about this and similar content at piano.io