The 20 Best New Korean Movies of 2023 (So Far)
Several can't-miss thrillers are headed to the big screen this year.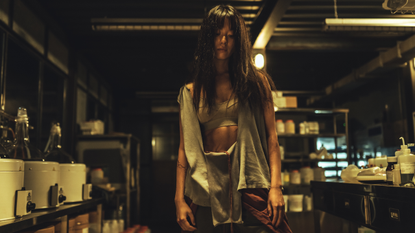 (Image credit: Jung Jaegu/Netflix)
In the past decade, Korean cinema has had a breakthrough moment in the U.S., as viewers discover films from Train to Busan and Parasite to Burning and Decision to Leave. 2023 is already racking up to be another great year for K-content fans, with Netflix contributing several Korean films to its largest Korean lineup yet, including some long-awaited action films and a feature-length documentary on the early career of Bong Joon-ho. Meanwhile, acclaimed films like Return to Seoul and Past Lives are exploring the lives of Korean women from across the globe.
Read on to discover the Korean films coming to U.S. theaters and streaming platforms this year. (If you're looking for the best Korean movies on Netflix or the best Korean movies of 2022 that are already available to watch, we've got guides to those too.)
'Jung_E'
This dystopian Korean thriller from Train to Busan and Hellbound director Yeon Sang-ho takes place on a 22nd century Earth that's no longer inhabitable due to climate change. In the middle of desolation, a war between survivors breaks out in the humans' only shelter. The only way to win and end the war lies in cloning the legendary mercenary JUNG_E (played by Kim Hyun-joo) into an immortal robot.
'Unlocked'
This thriller adaptation of the Japanese film Stolen Identity is any tech-obsessed woman's worst nightmare. One day on her way home from work, Na-mi (Be Melodramatic's Chun Woo-hee) loses her smartphone and it's returned by Jun-yeong (Run On's Yim Si-wan), after he installs spyware. The stranger begins tracking her everyday life and eventually approaches her while concealing his identity. Around the same time that Na-mi's ordinary life spins out of control, Jun-yeong's father, police detective Ji-man (Kim Hee-won), finds traces at his son at a crime scene.
'Kill Bok-soon'
The titular Bok-soon of this action thriller lives a double life. Played by Crash Course in Romance star Jeon Do-yeon, the woman is both the mother of a teenage daughter and a legendary professional killer with a 100 percent success rate. Caught between "the mission of killing someone and the mission of raising someone," Boksoon is thrown into a kill-or-be-killed confrontation after she refuses to complete an assignment. Sol Kyung-gu (Yaksha: Ruthless Operations), Esom (Taxi Driver), and Koo Kyo-hwan (D.P.) also star.
'The Point Men'
Hyun Bin (Crash Landing on You) leads this action flick's stacked cast, which also includes Hwang Jung-min (Narco-Saints) and Kang Ki-young (Extraordinary Attorney Woo). Based on true events that took place in 2007, the film follows efforts to rescue a group of Korean tourists taken hostage by a terrorist group in Afghanistan. When skilled negotiator Jae-ho (Hwang) struggles to handle the situation diplomatically, he has to team up with special agent Dae-sik (Hyun) and work against a ticking clock to rescue the hostages.
'The Devil's Deal'
This intense political thriller set in Busan in 1992 follows the confrontation and collaboration between politicians and gangsters. Assemblymember candidate Hae-woong (Cho Jin-woong) thinks that he's guaranteed to win his upcoming election, when his party, influenced by businessman Soon-tae (Lee Sung-min), decides to back a different candidate. A humiliated Hae-woog stays in the race as an independent, enlisting the help of loan shark gang leader (Kim Moo-yul Pil-do (Kim Moo-yeol). As the election goes on, both sides turn to illegal and violent means in order to ensure their victory.
'Return to Seoul'
This acclaimed dramatic film finally hits theaters next month, after a year on the film festival circuit. It follows Freddie (Ji-min Park), a 25-year-old who returns to South Korea, the country of her birth, for the first time since she was adopted and raised in France. What started as an impulsive trip to visit friends becomes an unexpected and journey to track down her biological parents in the country she knows so little about.
'Soulmate'
Outgoing Mi-so (Kim Da-mi) and introverted Ha-eun (Jeon So-nee) couldn't be more different, but they become fast friends when they meet at 13-years-old on Jeju Island. This gorgeous film, adapted from the Chinese film of the same name, follows the pair over the next 14 years of meeting and parting, friendship and love, longing and jealousy. Byeon Woo-seok also stars as their teenage classmate Jin-woo.
'Past Lives'
This feature-film debut of Korean-Canadian playwright Celine Song has been racking up stellar reviews since making its debut at the Sundance Film Festival. It follows two long-lost childhood friends, as Nora (Greta Lee) reunites with Hae Sung (Love to Hate You's Teo Yoo) years after her family's emigration from South Korea tore them apart. As the married Nora and visiting Hae Sung wander the streets of New York City, they wonder what their lives would be like if they chose one another.
'The Roundup: No Way Out'
This third installment of the Crime City series—after 2017's The Outlaws and last year's The Roundup—pits "beast cop" Ma Seok-do (Train to Busan's Don Lee) against Joo Seong-cheol (Stranger's Lee Joon-hyuk), a conglomerate heir who teams up with Japanese mob boss Riki (Munetaka Aoki) to commit heinous crimes across Korea.
Premiere: June 2 in theaters
'Dream'
This sports comedy centers a team of inexperienced players trying out for the Homeless World Cup, an international soccer tournament. They're led by Yoon Hong-dae (Park Seo-joon), a hot-headed professional player who becomes coach of the thrown-together team as part of his disciplinary probation. As he gets to know the group of underdogs, Hong-dae learns how to become a true leader. IU also stars as documentary producer Lee So-min, who documents the team's journey all the way to the competition in Hungary.
'Road to Boston'
This emotional sports biopic tells the story of the Korean athletes who participated in the Boston International Marathon in 1947, the first global marathon held since World War II. Now liberated from Japanese colonial rule, the Korean runners have the chance to earn an international medal under their own country's flag. The country's best hope is Suh Yun-bok (Unlocked's Im Si-wan), who trains under Head Coach Son Kee-jung (Ha Jung-woo). Son, whose gold medal win at the 1936 Berlin Olympics was recorded as Japan's, badly wants Suh to win while wearing the Korean flag. Extraordinary Attorney Woo's Park Eun-bin also stars.
Premiere: September 29 in theaters
'Ballerina'
Money Heist: Korea stars Jeon Jong-seo and Kim Ji-hoon will reunite in this revenge-based action thriller. Ok-ju (Jeon) is a former bodyguard who's friends with ballerina Min-hee (Drive My Car's Park Yurim). When Min-hee asks for a favor, Ok-ju seeks revenge on the mysterious Choi (Kim) on her friend's behalf.
'Yellow Door: '90s Lo-Fi Film Club'
Netflix is dipping its toe into the world of Korean documentaries this year, with a film exploring the early career of Oscar-winning Parasite director Bong Joon-ho. When he was a university student in the early 1990s, Bong made his first-ever film, a 22-minute stop-motion short called Looking For Paradise. The film was screened for 10 members of cinephile club Yellow Door on Christmas 1992, and has never been seen since. Yellow Door will follow director Lee Hyuk-rae's quest for the beloved director's unreleased film.
'Believer 2'
This sequel to the hit 2018 crime action flick Believer will bring back a stacked cast led by Jo Jin-woong (Signal) and Cha Seung-won (Our Blues). Believer 2 will follow police detective Won-ho (Jo) as he teams up with Brian (Cha) and other gang members as he continues his mission to track down Mr. Lee, the head of Asia's biggest drug cartel. Happiness and W star Han Hyo-joo will also join the sequel as Big Knife, another shady character who knows the true identity of Mr. Lee.
Premiere: November 17 on Netflix
'Concrete Utopia'
This intense disaster film starring Lee Byung-hun, Park Seo-joon, and Park Bo-young has already been named as South Korea's submission for next year's Academy Awards. In the aftermath of a massive earthquake, none of the survivors know the cause, or how far out the ruins go. Only one apartment tower, the Hwang Gung Apartments, is left standing, and the residents must navigate how to work together to help each other survive. When masses of outsiders flock to the building to escape the extreme cold, the residents enact a special measure.
Premiere: December 15 in theaters
'The Match'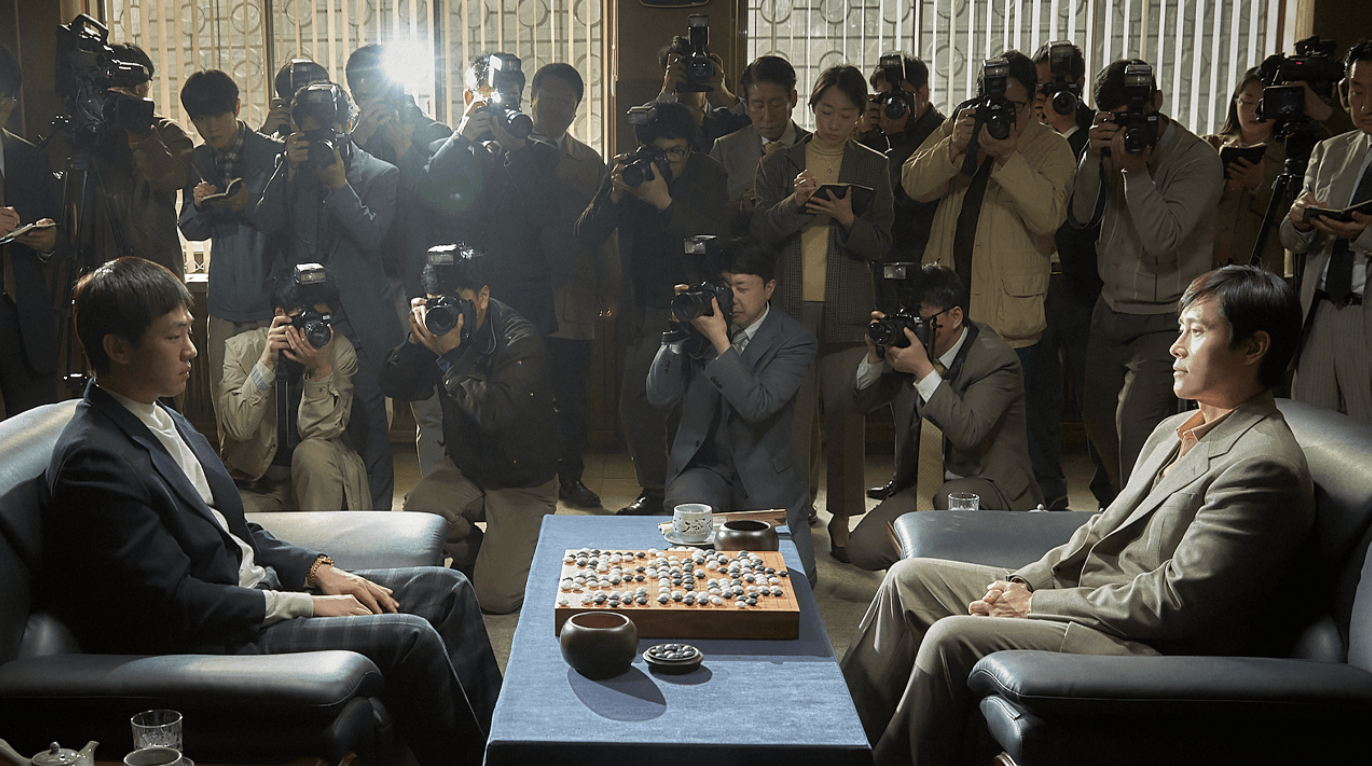 This biopic is based on the true story of the careers of master Go player Cho Hun-Hyun (played by Squid Game's Lee Byung-hun) and his protégé-become-rival Lee Chang-ho (Hellbound's Yoo Ah-in). The Grand Slam winner took in his student when the younger was just ten years old, with Chang-ho working tirelessly to surpass his expert teacher. Their rivalry later comes to a head in the match of a lifetime, played at a time when the game of Go was more popular than the World Cup. (For anyone unfamiliar, Go is the game of black and white stones that was featured in The Glory and the first Knives Out.)
Premiere: TBA on Netflix
'Ditto'
This sweet college rom-com has a sci-fi twist, telling two love stories across different timelines. In 1999, Kim Yong (Yeo Jin-goo) has just returned to school after completing his military service when he meets his first love, Han-sol (Kim Hye-yoon). In 2022, Mo-nee (Cho Yi-hyun) is a sophomore of the same university, who has a secret crush on her best guy friend Young-ji (Na In-woo). During a total lunar eclipse in both years, Yong and Mo-hee are able to communicate with one another across time through an old ham radio, and begin to share their love stories with each other.
Premiere: TBA on Viki
'Love Reset'
This rom-com stars Kang Ha-neul and Jung So-min as a young couple who are 30 days away from their divorce and can't wait to be rid of each other. That's when they get into a disastrous car accident and lose their memories. When the amnesiac pair fall for each other again, their families try to trigger their memories and set their separation back on course.
Premiere: TBA on Viki
'Phantom'
Parasite's Park So-dam and Squid Game's Park Hae-soo stars in this historical spy thriller based on the 2007 Mai Jia novel, Feng Shung. During the Japanese colonization of Korea, a group of five suspects who are under suspicion of being the elusive "phantom," a spy for the anti-Japanese resistance. As they're trapped inside an isolated hotel to be interrogated, the five must use their wits to escape while also suspecting one another.
Premiere: TBD in the U.S.
'Smugglers'
This '70s-set crime comedy puts a group of female oyster divers called the haenyeo at the center of a massive black-market smuggling scheme. After a chemical plant was built in the peaceful seaside town of Guncheon, the haenyeo lost their jobs overnight. When one of the women, Chun-ja (Kim Hye-soo), catches the attention of crime kingpin Sergeant Kwon (Moving's Zo In-sung), she learns about the world of smuggling and suggests they go into business together. To pull their scheme off, Chun-ja will have to convince her fellow divers—including her estranged best friend Jin-sook (Yum Jung-ah)—to join the plan.
Premiere: TBD in the U.S.
Marie Claire email subscribers get intel on fashion and beauty trends, hot-off-the-press celebrity news, and more. Sign up here.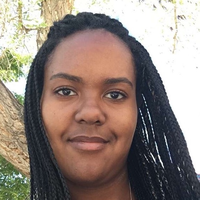 Contributing Culture Editor
Quinci LeGardye is a Contributing Culture Editor who covers TV, movies, Korean entertainment, books, and pop culture. When she isn't writing or checking Twitter, she's probably watching the latest K-drama or giving a concert performance in her car.