Power Pick: Kindle Paperwhite
The tiny device that changed my reading habits for good.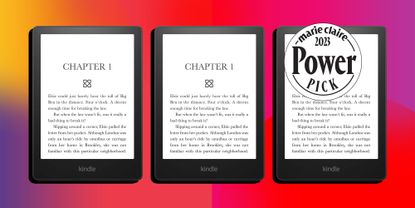 (Image credit: Future)
Marie Claire Newsletter
Celebrity news, beauty, fashion advice, and fascinating features, delivered straight to your inbox!
Thank you for signing up to Marie Claire. You will receive a verification email shortly.
There was a problem. Please refresh the page and try again.
Welcome to Power Picks, a monthly series on the things that help us navigate our lives, step into our personal power, or simply get us through our day-to-day. Our hope is that by sharing what makes us feel great, we can help you feel great, too.
---
If you were to take a look at my childhood bedroom, you would see a wall covered from floor to ceiling in books. Even in my too-tiny New York apartment, I've managed to carve out some decent wall space for a curation of my favorite titles, plus my must-have #ReadWithMC books. That being said, I'm embarrassed to admit I'm a pretty slow reader for someone with a sizable book collection. Maybe it's the lack of free time or maybe it's my small obsession with scrolling through social media, but I'm lucky if I finish a book a month.
TikTok especially pulls me away from reading, yet interestingly enough, my scrolling has changed my reading habits. I'm deep into BookTok, where I'm constantly finding new titles to add to my TBR and unearthing new fan theories. BookTok is also where I discovered a sort of craze within the reading community: Seemingly overnight all of my favorite BookTokers were showing off their Kindle e-readers, so, of course, I had to see what all of the hype was about. After getting my hands on the latest edition of the Kindle Paperwhite and trying it out for myself, I now know the hype is well-deserved.
At a glance, the Kindle Paperwhite is a relatively simple e-reader, but that's the reason it works so well. Serving as the middle ground between the older Kindle model and the newer Kindle Paperwhite Signature Edition, this e-reader features a 6.8" glare-free display with adjustable warm light and "paperwhite" technology, meaning the screen looks just like a page from a book. It's waterproof (perfect for reading in the bathtub), has Wi-Fi connectivity so you can download books at your fingertips, and has a crazy amount of storage space. We're talking about thousands of books downloaded with the 8GB version, plus you have the option of even more storage with 16GBl. The Kindle Paperwhite also has an incredibly long battery life—a full charge lasted me over a month and charging only took a little over two hours, not to mention a super fast page turn so you can read in lightning speed. And if you're an audiobook, the Kindle Paperwhite works for you too. Just pair your Bluetooth headphones and Audible account and you're good to go.
In case you were wondering, a few features separate the Kindle Paperwhite from the Signature Edition. The Signature Edition has 32GB of storage, wireless charging capabilities, a no-ad lock screen, and auto-adjusting lighting (similar to your phone screen). To me, 32GB of storage is a bit overkill considering how much 8GB holds, plus the wireless charging seems unnecessary. While the no-ad lock screen is a major plus, you can remove these ads on the Kindle Paperwhite by paying an additional $20, which is a worthy fee in my opinion. The auto-adjusting light would be a nice feature, but I don't find myself missing it since I prefer reading using the Kindle's dark mode lighting.
For all intents and purposes, the Kindle Paperwhite serves me well. As someone who has to read before bed, the Kindle has changed the game for me when it comes to comfort. It's incredibly easy to hold and weighs less than half a pound (yet is far from feeling flimsy), so your wrist and hand won't ever get tired from holding it up. With this tiny device, I can move around freely when reading, something I wasn't able to do before with my heavy fantasy tomes. Its compact size also makes it incredibly easy to travel with. I used to stare blankly at the walls of the subway during my commute, but now I just slip my Kindle into my work tote and read away. On airplanes, it proves especially handy seeing as I now don't have to slug around the (at least) two books I'm always reading in my carry-on. Since it's so small, I pretty much take my Kindle anywhere I know I can squeeze a few pages of reading in.
Another unexpectedly fun aspect of owning a Kindle is that you can personalize it! In fact, seeing my favorite BookTokers cover their devices in fun, colorful stickers is part of the reason I wanted my own so badly. As you can see in the picture above, I wasted no time in decorating my Kindle with stickers from Red Bubble and Etsy (pro tip: use a clear Kindle case to keep your stickers in place without having to actually stick them to your device). In addition to bright designs, I've used the space to show my love for Sarah J. Maas books, which has started multiple friendly conversations on the subway. It may sound silly and inconsequential, but just seeing my sticker-clad Kindle on my nightstand puts a smile on my face.
All in all, the Kindle Paperwhite has changed my reading habits for the better. Its compact design allows me to take it nearly anywhere, meaning I read so much more now rather than spending time aimlessly scrolling through social media. And since my Kindle can hold so many books, I'm now reading multiple titles at any given time—typically a fiction and a non-fiction title—so I've been able to expand my literary horizons a bit more. The gorgeous display doesn't make me feel like I'm staring at another screen, but instead like I'm reading a physical book. Don't get me wrong, I'll never stop buying my absolute favorite titles in hardback to join my collection, but you'll likely never see me actually reading from them now that I have the Kindle Paperwhite.
Shop Kindle Accessories
Celebrity news, beauty, fashion advice, and fascinating features, delivered straight to your inbox!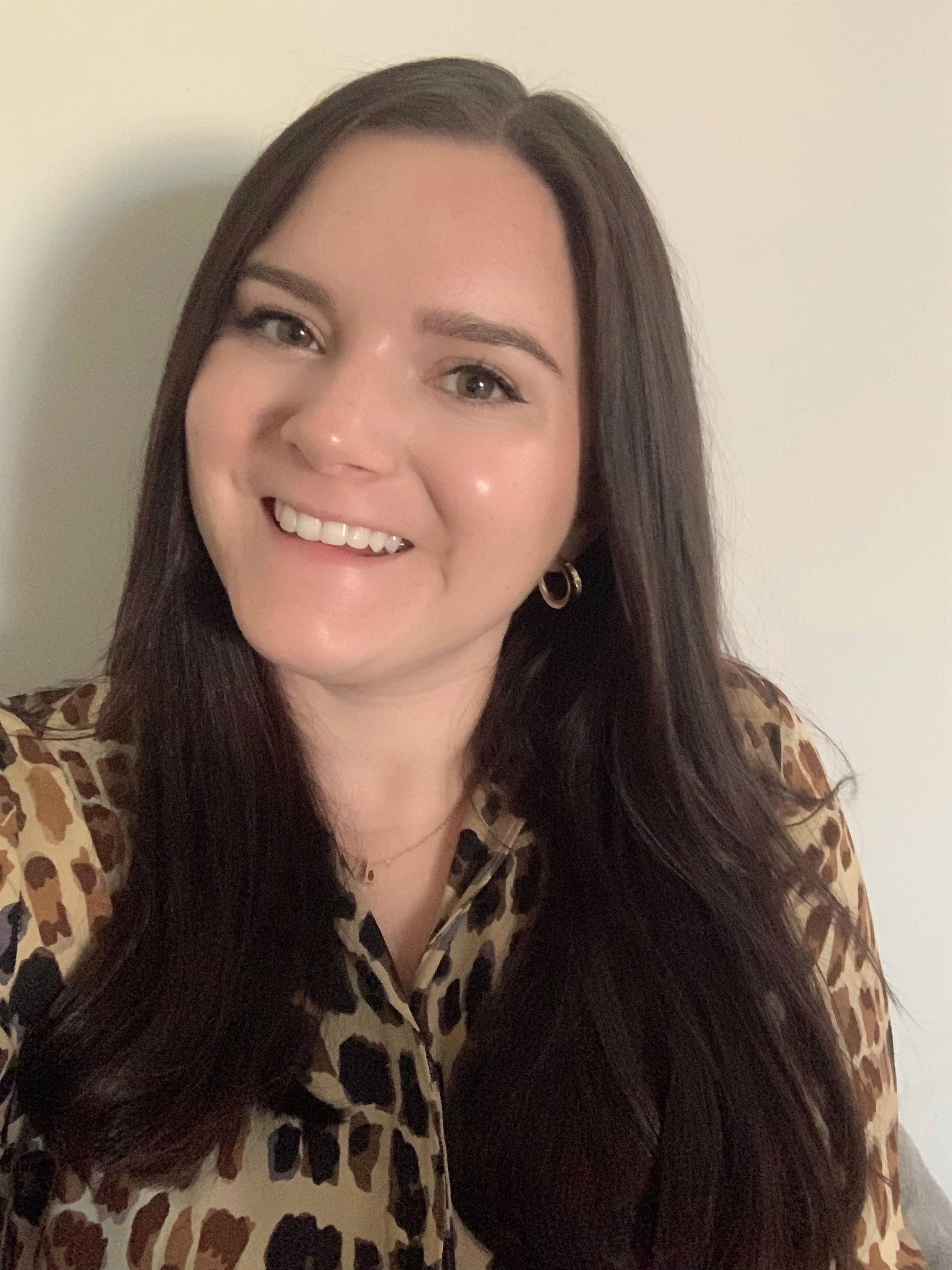 Brooke Knappenberger is Contributing Writer at Marie Claire, where she writes across the board from fashion and beauty to books and celebrities. As a pop culture junkie, Brooke obsessively consumes and writes about the latest movie releases, streaming TV shows, and celebrity scandals. She has over three years of experience writing on fashion, beauty, and entertainment and her work has appeared on Looper, NickiSwift, The Sun US, and Vox Magazine of Columbia, Missouri. Brooke obtained her Bachelor's Degree in Journalism from the University of Missouri's School of Journalism with an emphasis on Magazine Editing and has a minor in Textile and Apparel Management.