50 Strict Rules and Traditions the First Family Is *Supposed* to Follow
Like, you know, not heading to your private golf club when a natural disaster has just struck.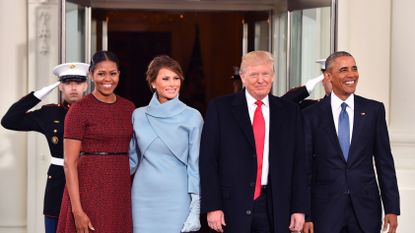 (Image credit: Getty Images)
In the wise words (opens in new tab) of former First Lady Michelle Obama, "You really don't know what you don't know until you're here." As we approach the one year anniversary of the 2016 presidential election, we couldn't help but take a look back at the rules and traditions that have made the White House, well, the White House—and how they've evolved over the years. Ahead, 50 strict rules and traditions the first family is *supposed* to follow.