The Best Movies About Motherhood to Watch This Mother's Day
Some will remind you how much you appreciate her. Some will just make you cry together.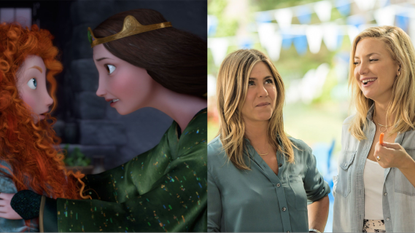 (Image credit: Disney ¦ Open Road Films)
The relationship between mother and child is beautiful, but it's also...complicated. Though you love your mom and know she loves you right back, she's probably the person in the world most able to make you crazy. And for just about as long as there have been movies, there have been filmmakers set on capturing this bittersweet, nuanced, joyful, frustrating relationship. And, to be honest, sometimes they nail it (Lady Bird, anyone?). Ahead, here are 25 movies that explore every angle of the complex mother-child relationship you can binge with your mom this Mother's Day.
1. 'Mother's Day'
This one is a no-brainer. It's literally called Mother's Day. And if you and your mom are both suckers for those big ensemble holiday-themed movies, this one is for you.
2. 'Stepmom'
Because motherhood is complicated, and there are lots of different ways to be a mom. In this drama, Julia Roberts tries to fill Susan Sarandon's too-perfect-to-be-true mom jeans, because (spoiler) she eventually won't have a choice.
3. 'Lady Bird'
The mother-daughter relationship often involves walking a metaphorical tightrope between all-consuming love and blinding rage. Lady Bird captures exactly that tightrope walk.
4. 'Brave'
Moms are fiercely protective and, sometimes, have a hard time communicating with their daughters. Pixar's Brave takes those two truths and turns them into literal plot points in this fairytale about a princess who has to reverse an accidental curse she places on her mother that turns the queen into a ferocious bear.
5. 'Mamma Mia!'
The moment when you realize you mom has a past and it's not necessarily the one you imagined is big. It is also, it turns out, even better when it's set to the music of ABBA.
6. 'Freaky Friday' (2003)
When it comes to "mothers and daughters learning to understand each other" tales though, turning a mom into a bear has nothing on turning a mom into her own daughter. Enter: Freaky Friday, the mother/daughter body switch classic. 2003's version starring Lindsay Lohan and Jamie Lee Curtis.
7. 'Freaky Friday' (1976)
And if you love the mother-daughter body swap concept, make it a marathon with the old school Freaky Friday, starring a young Jodie Foster.
8. 'Bad Moms'
Sometimes the moms who don't meet their community's definition of "perfect" are actually the best moms of all, which is exactly what this comedy, starring Mila Kunis, Kristen Bell, and Kathryn Hahn, proves.
9. 'Room'
Not every movie about motherhood is light and happy. Take Room, for example, which illustrates how becoming a mother can summon unimaginable strength.
10. 'Juno'
Sometimes motherhood is a surprise and a challenge that you never saw coming. Juno takes a look at teen pregnancy, open adoption, and the emotional complications that can follow. But, you know, in a funny way.
11. 'Bambi'
If you're in the mood for a good ugly cry this Mother's Day, watch Bambi. And if you don't already know what this animated classic is a Mother's Day cry-fest...well, watch at your own risk.
12. 'Tully'
Modern moms often feel like they need to be superheroes and do it all with a smile. Tully, about a mother of three who learns to accept the help of a nanny, is a reminder that sometimes it does take a village, and that's okay.
13. 'Mommie Dearest'
A biographical film about actress Joan Crawford in her real-life role as mom. Admit it, you're already intrigued.
14. 'Postcards from the Edge'
If you love a good Hollywood mother-daughter tell-all, you also have to add Postcards from the Edge, based on Carrie Fisher's relationship with her famous mom, Debbie Reynolds, to your list.
15. 'The Joy Luck Club'
Most mothers and daughters have a cultural divide of some kind. In The Joy Luck Club, that divide is more pronounced than usual. This is a classic that every mother and daughter should see.
16. 'Divine Secrets of the Ya-Ya Sisterhood'
Sometimes mothers and their kids have issues. And sometimes, said mother's friends intervene in crazy ways.
17. 'Grey Gardens'
If you've ever worried that you and your mom are too eccentric, just watch Grey Gardens. And, honestly, even if you haven't, still watch Grey Gardens.
18. 'Psycho'
Not every mother-child relationship is healthy. Cas -in point: Psycho.
19. 'Mothers and Daughters'
In this movie, Selma Blair plays a photographer documenting motherhood while she re-examines her own relationship with her mother.
20. 'Mother and Child'
Motherhood often doesn't involve a biological bond. This movie examines the role of adoption and the lives of people who have dealt with it.
21. 'Life of the Party'
Usually, moms are in a very different place in life than their kids. But, sometimes, they aren't. Life of the Party is both hilarious and a great reminder that sometimes we have more in common with our parents than we expect to.
22. 'Where the Heart Is'
Motherhood can be literal, and it also can be the surrogate bond you forge with someone who becomes a mother figure. Where the Heart Is gives you both kinds.
23. 'Snatched'
Traveling with your mom? Potentially a nightmare. Getting kidnapped by drug lords with your mom? Also a nightmare, but admit it: You'd be crying for your mom in that situation anyway, right?
24. 'Because I Said So'
Moms always think they know best. What better way to test that than to take out an online dating ad for your daughter? What could POSSIBLY go wrong, right?
25. 'Steel Magnolias'
Just a classic mother-daughter sob fest. Weddings. Health scares. Southern accents. It has it all.
Marie Claire email subscribers get intel on fashion and beauty trends, hot-off-the-press celebrity news, and more. Sign up here.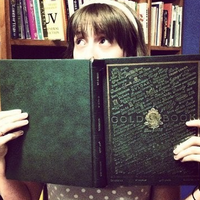 Kayleigh Roberts is a freelance writer and editor with more than 10 years of professional experience. Her byline has appeared in Marie Claire, Cosmopolitan, ELLE, Harper's Bazaar, The Atlantic, Allure, Entertainment Weekly, MTV, Bustle, Refinery29, Girls' Life Magazine, Just Jared, and Tiger Beat, among other publications. She's a graduate of the Medill School of Journalism at Northwestern University.