The Best Christmas Movies on Hulu Right Now
Including a holiday version of John Tucker Must Die that simply must be seen to be believed.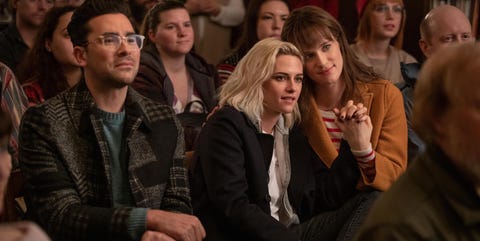 So, you've already crossed all the new Christmas movies from Netflix, Lifetime, and Hallmark off your list and are looking for something to shake up your current nightly viewing schedule of both Macaulay Culkin Home Alones and the Jim Carrey Grinch (no judgment!). Your best bet is probably a dive into Hulu's wide-ranging catalog of holiday hits, many of which you've probably never heard of. Sure, the streamer is the place to watch Happiest Season, the lesbian holiday rom-com we've all been waiting for, and to get nostalgic with A Very Brady Christmas, the 1988 made-for-TV movie that reunited the '70s' favorite blended family. But Hulu is also something of a treasure trove for Christmastime sleeper hits, including some of the wackiest dramedies from the Hallmark and Lifetime back catalogs, and a respectable selection of holiday horror films, a very real genre that is about to be your new fave, if A Nasty Piece of Work has anything to say about it.
Here, in no particular order, are 17 of Hulu's best holiday offerings, from blockbusters of Christmases past to what just might be Idris Elba's corniest role.
This content is created and maintained by a third party, and imported onto this page to help users provide their email addresses. You may be able to find more information about this and similar content at piano.io