The Cast of 'Shadow and Bone': Get to Know Who's Who
Your primer on the stars of Netflix's fantasy show.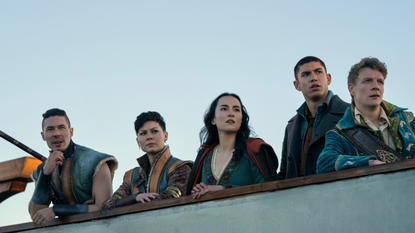 (Image credit: Dávid Lukács/Netflix)
It's finally time to dive back into the Grishaverse: Season 2 of Shadow and Bone is here. Based on Leigh Bardugo's popular YA series, the Netflix fantasy epic takes place in a war-torn country called Ravka that's split in half by a region of tangible darkness filled with monsters known as the Shadow Fold. Following the first season, which saw mapmaker Alina Starkov (Jessie Mei Li) discover that she has the rare power to summon sunlight and get swept into a conflict that puts the fate of the world in her hands, season 2 continues Alina and her allies' war against General Kirigan (Ben Barnes) to take down the Fold once and for all.
If all the lore isn't enough, the show also introduces a wide cast of characters, including Alina's fellow magic-users, called Grishas, and the group of charming thieves known as the Crows. Most of the cast is made up of rising stars, with the exception of a few alums of beloved franchises and one fan-casting come to life. To help you keep track of the characters, here's your guide to the cast of Shadow and Bone.
1/17
Jessie Mei Li as Alina Starkov
Alina Starkov is a mapmaker in the First Army of Ravka, comprised of ordinary citizens. She was raised in an orphanage after her parents died, and her closest confidant is her best friend Mal. Alina sets off the events of the series when she uses her hidden and rare power of summoning light for the first time.
Shadow and Bone is Mei Li's first major role in a television show. The Chinese-English actress (who uses she/they pronouns) previously appeared in a 2019 National Theatre Live stage production of All About Eve, as well as the 2021 film Last Night in Soho. They're next set to appear in the action film Havoc, co-starring Tom Hardy and Timothy Olyphant.
Instagram: @jessie_mei_li
2/17
Ben Barnes as General Kirigan
General Kirigan is the leader of the Second Army of Ravka. He commands an army made up of Grisha, or people with special abilities. Kirigan takes a special interest in Alina after her powers are revealed, since her ability to summon sunlight is so rare.
The most-recognized face in the cast, Ben Barnes has a lot of experience with fantasy novel adaptations. He previously appeared in the films Seventh Son, Stardust, The Chronicles of Narnia: Prince Caspian. He also had significant roles in the Netflix series The Punisher and the first season of HBO's Westworld. Barnes was actually a popular fan-casting among book fans for years.
Instagram: @benbarnes
3/17
Archie Renaux as Mal Oretsev
Malyen Oretsev, who goes by Mal, is Alina's best friend. He's also a member of Ravka's First Army with Alina, but he's a soldier and a gifted tracker. They're separated once Alina's power is revealed, but as he goes through his own journey to reunite with her, it's clear that his feelings go beyond friendship.
A British actor and model, Renaux has previously appeared in some television shows, including Amazon's Hanna and BBC's Gold Digger, which also featured his co-star Barnes. He's also had a busy 2022, appearing in the films Morbius, Catherine Called Birdy, The Greatest Beer Run Ever, and Zero.
Instagram: @archierenaux3
4/17
Freddy Carter as Kaz Brekker
Kaz Brekker is the leader of the Dregs, a prominent gang in the city of Ketterdam in Ravka. A main character in Bardugo's Six of Crows duology, which has been intertwined with the Shadow and Bone trilogy in the show, he's known for doing any job, which earned him the nickname "Dirtyhands."
Carter is a British actor who is most known for playing Jason Ripper in the Starz series Pennyworth and stable boy Pin Hawthorne in the Netflix series Free Rein. Fun fact, his first IMDb credit came from playing a soldier in 2017's Wonder Woman.
Instagram: @freddycarter1
5/17
Amita Suman as Inej Ghafa
Inej Ghafa is a spy and a member of the Dregs with Kaz and Jesper. She grew up in a family of traveling acrobats, performing with them and walking the high-wire. Around age 14, she was captured and forced to work as an indentured servant until she met Kaz, who freed her and offered her a spot in the dregs.
Ghafa, a 23-year-old Nepalese-born British actress, has previously appeared on The CW series The Outpost and a 2018 episode of Doctor Who. She also appeared in the special 11th episode of another Netflix fantasy series, The Sandman.
Instagram: @amitasuman_
6/17
Kit Young as Jesper Fahey
Jesper Fahey, another member of the Dregs, is a sharpshooter who teams up with Kaz and Inej. He's also a Grisha like Alina, though he has with different abilities.
Young is a Scottish and Ugandan actor who has mostly done stage acting. He has appeared in National Theatre Live productions of Julius Caesar and A Midsummer Night's Dream. Last year he appeared in the Netflix fantasy film The School for Good and Evil, co-starring Charlize Theron, Kerry Washington, and Michelle Yeoh.
Instagram: @kittheyounger
7/17
Daisy Head as Genya Safin
In season 1, Genya is a Tailor at the royal palace in Ravka, where she's lived since she was five. When Alina arrives, Genya dresses her and gets her ready to meet the king of Ravka. They also become confidants, but their friendship is threatened by Genya's complicated loyalties.
Head is an English actress who has appeared in the shows Harlots, The Syndicate, and Girlfriends (a 2018 British series, not the one staring Tracee Ellis Ross). She most recently appeared in episode 5 of the Netflix series The Sandman, as well as the film Dungeons and Dragons: Honor Among Thieves, co-starring Chris Pine and Regé-Jean Page.
8/17
Danielle Galligan as Nina Zenik
Nina Zenik is a Heartrender, a Grisha who can manipulate a person's inner organs. In the show, she's traveling in Ketterdam when she's captured by a group of Drüskelle, Fjerdan soldiers that hunt Grisha. After their boat shipwrecks, she's stranded with one of her captors, Matthais Helvar, and they travel together to safety, eventually falling in love. When Matthais is put in Hellgate Prison, she joins The Crows with the hopes they can help her break him out.
Galligan is an Irish actress and poet who's most well-known for playing Sarra in a Season 8 episode of Game of Thrones. She has also appeared in the TV series Krypton, Cold Courage, and The Great.
Instagram: @daniellegalligan_
9/17
Calahan Skogman as Matthais Helvar
Helvar is a soldier from Fjerda, a country at war with Ravka. He's a Drüskelle, a holy soldier who hunt Grisha for trial and execution, claiming that Grisha are demonic and evil. In the book, he is on a ship that held a Grisha named Nina, when there's a shipwreck. He and Nina end up traveling together through Ravka as he fights his attraction to her, before he's arrested and put in Hellgate Prison.
Skogman is an American actor, who was born in Wisconsin and earned an MFA in acting from the University of Southern California. Shadow and Bone is his first major role; he previously appeared in short films and the 2019 film Blood Puppet! Christmas '94.
Instagram: @calahan.skogman
10/17
Sujaya Dasgupta as Zoya Nazyalensky
Zoya is a member of Ravka's Second Army and a Squaller, a Grisha who can manipulate the wind. The biggest use of her power is to fill the sails and move the skiffs that travel across the Fold. She gets a bit jealous when Alina comes into the picture.
A British actress, Dasgupta has appeared in acclaimed series including Apple TV+'s Shantaram, where she played Kavita, and HBO's I May Destroy You, where she played a member of Arabella's support group. She also featured in the TV series Doctors, Press, Casualty, and Ghosts.
Instagram: @sujaya_dasgupta
11/17
Zoë Wanamaker as Baghra
Baghra is assigned to be Alina's teacher when she arrives at the Little Palace. The no-nonsense Grisha is a living amplifer, someone who can enhance another Grisha's powers. She also has a hidden connection to Kirigan.
Wanamaker has had a long and impressive career as a stage and screen actor. Fantasy fans may recognize her from her role as Madame Hooch in Harry Potter and the Sorcerer's Stone, or as Cassandra in the first season of the new Doctor Who. Fun fact: she's one of the two American-born cast members featured in the Harry Potter movies whose lines were not dubbed over by a British cast member.
12/17
Patrick Gibson as Nikolai, a.k.a. Sturmhond
In season 2 we meet Nikolai, a pirate—er, privateer—who links up with Alina and Mal in Novyi Zem, helping them on their quest to find the Amplifiers and take down Kirigan. But as book fans know, the popular character is hiding some massive secrerts.
Gibson is an Irish television actor who's best known for playing Steve Winchell in the cult-favorite Netflix series The OA. He has also acted in several royal period dramas over the years, including The Tudors, The White Princess, and The Spanish Princess. He most recently starred in the British series Before We Die.
Instagram: @paddygibson
13/17
Anna Leong Brophy as Tamar Kir-Bataar
Tamar is the elder of the Kir-Bataar twins, a pair of Heartrenders and talented fighters who are part of Sturmhond's crew. She's a confident warrior who refers to her two axes as "her girls."
Leong Brophy is a screen and voice actor, comedian, and podcaster. She has previously appeared TV series including the British soap EastEnders, HBO Max's The Girl Before, and AMC+'s Ragdoll and This Is Going to Hurt. She most recently appeared in the Britbox crime series Traces.
Instagram: @longbrophy
14/17
Lewis Tan as Tolya Yul-Bataar
Tolya's weapon of choice is the katana, though he also has a soft spot for food and poetry. Though he and Tamar were born in Shu Han, they're free agents, choosing to tie their loyalties to Sturmhond and Alina.
Tan is an actor and stunt performer who has appeared in several action films and series, including the live-action Mortal Kombat adaptation, Deadpool 2, the Netflix series Wu Assassins, and the AMC series Into the Badlands. He's also well-known for his appearances on the Netflix reality show Bling Empire.
Instagram: @lewistanofficial
15/17
Jack Wolfe as Wylan Hendricks
Wylan is a chemist and demolition pro who joins the Crows in season 2, and builds a romantic connection with another member of the team. In the books, Wylan is more timid than the rest of the team, and at times becomes its thoughtful moral compass.
Wolfe is an alum of another Netflix fantasy hit, as he previously appeared in season 1 of The Witcher. He has also appeared in the shows Haven, Father Brown, and Inside No. 9. He most recently starred in the 2022 film adaptation of the Mozart opera The Magic Flute.
Instagram: @jacktwolfe
16/17
Dean Lennox Kelly as Pekka Rollins
As season 2 begins, the Crows return to Ketterdam to discover that Pekka Rollins, Kaz's arch nemesis and the head of the Dime Lions gang, has seized control of the Crow Club. The boss is a formidable opponent, as Kaz is willing to risk anything to get revenge.
Lennox Kelly is best known for playing next-door neighbor Kev in the Showtime series Shameless. He has also previously appeared in the British series and Jamestown and The Walk-In, as well as the comedy film Frequently Asked Questions About Time Travel.
17/17
Luke Pasqualino as David Kostyk
David is another member of Ravka's Second Army, an expert Fabrikator who was favored by Kirigan. Though he was firmly on the general's side in season 1, by season 2 both he and his closest friend Genya have realized that they need to escape him.
Pasqualino is best known for playing Freddie in seasons 3 and 4 of the iconic British teen series Skins. Since then, he's appeared in several series, including Showtime's The Borgias, BBC's The Musketeers, Sony's Snatch, and Apple TV+'s Shantaram (alongside his Shadow and Bone co-star Sujaya Dasgupta).
Instagram: @lucapasqualino
Celebrity news, beauty, fashion advice, and fascinating features, delivered straight to your inbox!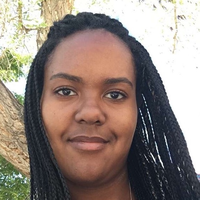 Contributing Culture Editor
Quinci LeGardye is a Contributing Culture Editor who covers TV, movies, Korean entertainment, books, and pop culture. When she isn't writing or checking Twitter, she's probably watching the latest K-drama or giving a concert performance in her car.