Christy Turlington Burns' Deeply Personal Story on Death During Childbirth
Christy Turlington Burns' Deeply Personal Story on Death During Childbirth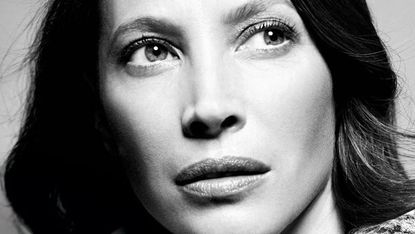 (Image credit: Peter Hapak)
Who: Christy Turlington Burns, Founder, Every Mother Counts
Day Jobs: Model, entrepreneur.
Driving Force: Every two minutes, a woman dies from complications during pregnancy or childbirth. That's 289,000 women worldwide every year, but Christy Turlington Burns, 45, focuses on a more hopeful number: 98 percent of those deaths are preventable.
Eureka Moment: Her interest in maternal health is deeply personal. After delivering her first child in 2003, she suffered a postpartum hemorrhage. "What was a manageable complication for me could likely be deadly for women in the developing world, which is crazy, because it's so preventable," she says. "I want every mother to have the same chance as I did."

Proof Positive: Since 2010, her nonprofit, Every Mother Counts, has given more than $1.4 million in grants to clinics and care providers across the globe, including a program in Malawi that is bringing solar power to 40 rural health clinics, and another in Haiti that trains midwives. "Many women are left for dead when things go wrong," Turlington Burns says. "Having someone there can literally make the difference between life and death."
Get Involved: everymothercounts.org
Related: 19 Other Women Who Are Changing the World
Photo via Peter Hapak