Was Harper Lee Pressured into Releasing Her New Book?
The state of Alabama is investigating an elder abuse claim.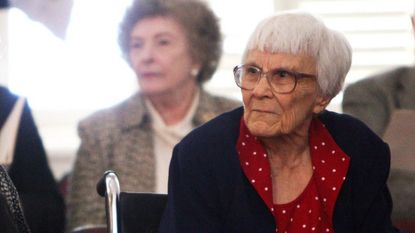 (Image credit: Getty Images)
For years, Harper Lee has lived as a recluse, refusing to release any followup to her famous novel, To Kill a Mockingbird. But all of a sudden, that's changed (opens in new tab)—and the reason why could be seriously dark.
The New York Times reports (opens in new tab) that Alabama authorities are looking into elder abuse claims connected with the upcoming release of Lee's much-discussed new book, Go Set a Watchman (opens in new tab). Investigators reportedly interviewed the 88-year-old in her assisted living facility last week, and also talked to a few friends.
Lee's publicist, literary agent, and lawyer all say she's releasing the book because she wants to, not because of any outside influence. But some friends and family members say Lee's mental clarity just isn't there anymore, and she may not have known what she was agreeing to. Some hometown friends told AL.com (opens in new tab) that they think her lawyer, Tonja Carter, might not be acting in her best interest.
The author had a stroke in 2007 and has trouble seeing and hearing, but can reportedly understand people well using a special reading device. A source told the New York Times that Lee seemed capable of answering questions during the investigation, but friends told the newspaper her condition can change from day to day.
Go Set a Watchman was originally written in the 1950s, and was set aside until last year. The book is a sequel to Mockingbird, featuring Scout Finch returning to the town of Maycomb as an adult. It was originally rejected by a publisher, and Lee took the Scout character and turned it into her literary classic. The book is set to hit shelves July 14 (opens in new tab).
You should also check out:
Could This Be the Cover of Harper Lee's New Book? (opens in new tab)
Joan Didion Is, Gloriously, Featured in the New Celine Ad (opens in new tab)
30 Books to Read Before You Turn 30 (opens in new tab)
Megan Friedman is the former managing editor of the Newsroom at Hearst. She's worked at NBC and Time, and is a graduate of Northwestern's Medill School of Journalism.