You Must Watch This Supercut of "Uptown Funk" Sung by 280 of Your Favorite Movies
Viral play of the day.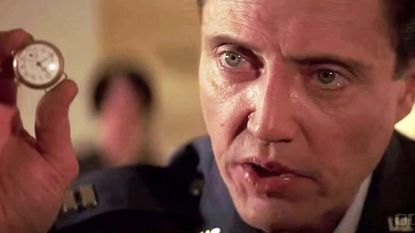 (Image credit: YouTube)
"Uptown Funk," by Mark Ronson featuring Bruno Mars, parked itself for 14 straight weeks atop the Billboard Hot 100. And now, nearly nine months after the song's release, you can see it "performed" by characters in more than 280 movies—including Christopher Walken from Pulp Fiction and Robert Downey Jr. from Tropic Thunder, as well as Shrek, Howard the Duck and a few Ninja Turtles.
The YouTube supercut took three months to make, according to its creator, DonDraperSaysWhat. And it's worth the wait. To see the names of the movies, press the closed captioning button as you watch.