What's New on Netflix in June
Plan for a busy month ahead...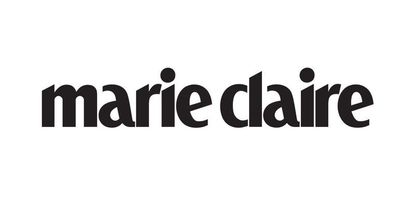 (Image credit: Marie Claire)
Summer officially kicks off late next month, but seeing as all these new movie and TV options are rolling in, it's going to be harder than ever to leave the great indoors. Prepare to break out the Kleenex for your favorite weepy teen movie, A Walk to Remember, or make it a viewing party with back-to-back Jurassic Park features (not the Chris Pratt version, though 😫). See below to plan the best flicks to cue up on your next movie night.
What's New
June 1
7 Chinese Brothers
72 Cutest Animals (Season 1)
72 Dangerous Places (Season 1)
A Walk to Remember
Big Stone Gap
Bob Ross: Beauty is Everywhere
Breaking the Magician's Code: Magic's Biggest Secrets Finally Revealed (Seasons 1-2)
Cold in July
Conspiracy Theory: Did We Land On The Moon?
Cuba: The Forgotten Revolution
(Dis)Honesty: The Truth About Lies
El Libro de Piedra
Elizabeth: The Golden Age
Extraordinary Tales
The Fear of 13
Gabo: The Creation of Gabriel Garcia Márquez
Gentlemen and Gangsters (Season 1)
The Good Witch (Season 1)
The Great Alone
Hadwin's Judgement
J. Edgar
Jaco
Janis: Little Girl Blue
Jurassic Park
Jurassic Park III
Lion Heart
The Lost World: Jurassic Park
Meadowland
The Odd Couple II
Off Camera (Season 1)
Pokémon the Movie: Hoopa and the Clash of Ages
Pokémon: XY: Kalos Quest (Season 2)
Portrait of a Serial Monogamist
The Resurrection of Jake the Snake
Rock the Kasbah
Sam Klemke's Time Machine
Second Coming
Tab Hunter Confidential
UFOs: The Best Evidence Ever (Caught on Tape)
Underdogs
What Our Fathers Did: A Nazi Legacy
Wildlike
June 2
Beauty & the Beast (Season 3)
Hibana: Spark
Pretty Little Liars (Season 6)
June 3
Bo Burnham: Make Happy
June 6
Darkweb
June 7
Every Thing Will Be Fine
Jarhead 3: The Seige
June 10
LEGO Friends: The Power of Friendship (Season 2)
Voltron: Legendary Defender (Season 1)
June 11
Me Him Her
Scandal (Season 5)
June 12
Already Tomorrow in Hong Kong
June 14
The League (Season 7)
June 15
After The Spill
Boom Bust Boom
The Giver
In the Shadow of the Moon
Naz & Maalik
Night Owls
Poverty, Inc.
Top Spin
TransFatty Lives
June 16
Being Mary Jane (Season 3)
Marvel's Agents of S.H.I.E.L.D. (Season 3)
The Unborn
June 17
All Hail King Julien (Season 3)
Orange is the New Black (Season 4)
June 18
Cedar Cove (Season 3)
Grey's Anatomy (Season 12)
June 19
Bunk'd (Season 1)
I Am Thor
June 20
Life Stories (Season 1)
The Making of Life Story
June 21
Best Friends Whenever (Season 1)
June 22
Sin City: A Dame to Kill For
Spotlight
June 24
Dragons: Race to the Edge (Season 3)
The Fundamentals of Caring
Justin Time GO!
June 27
Cronies
June 29
Life
June 30
A Very Secret Service (Season 1)
Palio
(T)ERROR
What's Leaving
June 1
A Wrinkle in Time
About a Boy
Bounce
Bridget Jones's Diary
The Chronicles of Riddick: Dark Fury
Clear and Present Danger
Click
Darkman
Disney Animation Collection: Vol. 5: Wind in the Willows
Dude, Where's My Car?
Duplex
Elias: Rescue Team Adventures (Season 1)
The Faculty
Far from Home: The Adventures of Yellow Dog
Ghost
Groundhog Day
Hamlet
Hercules
In the Bedroom
Jersey Girl
Kinky Boots
Lassie
Losing Isaiah
Madonna: Truth or Dare
Marvin's Room
Music of the Heart
My Boss's Daughter
Nine Months
The Others
Paris is Burning
Private Parts
Proof
Schoolhouse Rock!: Earth
The Sisterhood of the Traveling Pants
The Station Agent
The Stepford Wives
Stir of Echoes
Stir of Echoes 2: The Homecoming
The Super Hero Squad Show (Seasons 1-2)
Velvet Goldmine
View from the Top
Wayne's World
The Yards
June 2
Eureka Seven (Seasons 1-2)
June 14
HawthoRNe (Seasons 1-3)
June 15
The Bank Job
June 18
A Late Quartet
The Wubbulous World of Dr. Seuss (Season 1)
June 21
Mixology (Season 1)
June 24
Elaine Stritch: Shoot Me
The Hunchback of Notre Dame
The Hunchback of Notre Dame II
Marvel's Avengers Assemble (Season 1)
Mulan
Who Framed Roger Rabbit
June 30
Sophie's Choice
Follow Marie Claire on F (opens in new tab)acebook (opens in new tab) for the latest celeb news, beauty tips, fascinating reads, livestream video, and more.