Editors handpick every product that we feature. We may earn commission from the links on this page.
The 83 Best Rom-Coms of All Time, Ranked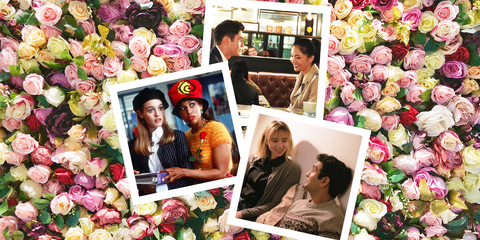 Romantic comedies: Love them or tolerate them—and let's be honest, you can't hate a rom-com—they're always good for a cozy evening in and a life lesson or two. They're also versatile: You can enjoy a good romantic comedy with almost anyone in your life, from your boyfriend to your parents to your best friend. Not to mention, they pair perfectly with just about any kind of snack (I'm partial to M&Ms with my rom-coms, but you do you). For the next time that nothing but a good rom-com will do, we ranked the best and the most classic rom-coms of all time. Where does your fave fall on the list?
This content is created and maintained by a third party, and imported onto this page to help users provide their email addresses. You may be able to find more information about this and similar content at piano.io