Amy Sherman-Palladino Says Rory Gilmore *Might* Have an Abortion
She has the freedom to choose.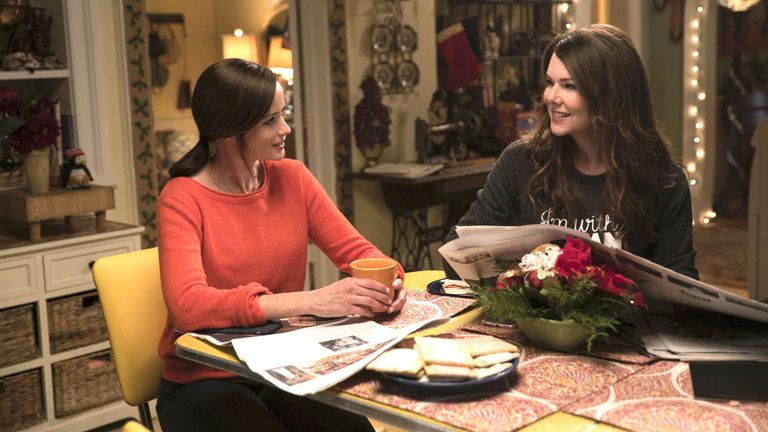 (Image credit: Netflix)
The Gilmore Girls revival revealed tons of new information, the most important of which was Amy Sherman-Palladino's famous final four words:
Rory: "Mom?"
Lorelai: "Yeah?"
Rory: "I'm pregnant."
The series concludes on a major cliffhanger, with the implication being that Rory will follow in Lorelai's footsteps and become a single mom. But not so fast. In a recent interview, Amy Sherman-Palladino reminded fans (some of whom were disappointed by the end of Rory's narrative) that everyone's favorite journalist might terminate her pregnancy. After all, every woman has the right to choose.
"By the way, Rory doesn't have to keep the baby," ASP told TVLine. "There are choices here that she can make. It's just the left turn. It's that curveball that life throws you. I will say, weirdly, that I like it much more now. I still think it would've been cool [to do in season 7]. I still would've listened for the [fans] screaming out the window. But there's something about Rory being the same age as Lorelai was when we first met Lorelai that has a lot more symmetry, and means a lot more."
It's probably not fair for anyone to say that Rory should or shouldn't continue with her pregnancy, but hopefully she makes the choice that's best for her future. (Note: it's worth pointing out that Rory's currently jobless, homeless, and has no income to speak of. If she chooses to stay pregnant, she has a lot of challenges ahead.)
Follow Marie Claire on Facebook for the latest celeb news, beauty tips, fascinating reads, livestream video, and more.