That 'White Princess' Rape Scene Was the Most Feminist Moment TV Has Seen in a Long Time
And it could have gone very, very differently.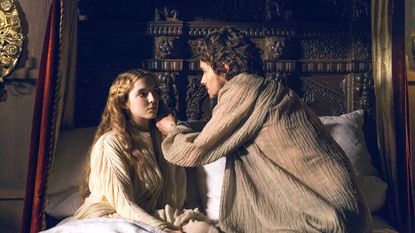 (Image credit: Starz)
Marie Claire Newsletter
Celebrity news, beauty, fashion advice, and fascinating features, delivered straight to your inbox!
Thank you for signing up to Marie Claire. You will receive a verification email shortly.
There was a problem. Please refresh the page and try again.
Television has taught us that in the world of historical fiction, women are subjugated and men rule. As such, we're expected to shrug our way through rape scenes in the name of historical accuracy. But from the moment I walked onto the set of The White Princess, I knew this show wouldn't be playing by those rules.
Starz's new series about the marriage of Henry VII and Elizabeth of York is feminism's answer to historical fiction. It's by, for, and about strong women—despite the fact that history is by, for, and about men. And so yes, the "rape scene" during Sunday night's premiere episode was very different from what we're used to on TV.
"The reality is that very little is recorded about women in this period," show runner Emma Frost explained to me. "What is recorded is recorded by men, with the filter of what they think is important. What little we know about women isn't very helpful. They're considered owned. We know who they married, when they were born, and when they died, and there's little known beyond that. So have I used creative license? Absolutely. Because if we were to base the show on historical accuracy, it would be very dull and untruthful. We'd be doing women a disservice."
This feminist lens directly affected Frost's depiction of Henry attempting to rape Elizabeth before their wedding night—which had originally been written into the plot by White Princess author Philippa Gregory. And while sure, this may be historically accurate (men have been raping women for a long time), there's one key problem: The rest of the book is a love story.
"My first response to reading the scene was 'I do not want to put a rape scene in a show, I do not think a rape scene works for a 21st century audience, and most of all, I do not accept that you can fall in love with a man who rapes you,'" Frost told me. "And in the world we live in—where sexual violence against women is becoming more common, where rape culture is out of control—there's no way on earth I was going to perpetuate the notion that women like being raped, or that is some trivial think we can get past."
That said, the scene couldn't be abandoned entirely. We know Elizabeth gave birth eight months after her wedding, which means she and Henry almost certainly had sex before their wedding night. Given the acrimonious circumstances of their betrothal, that sex was almost certainly not consensual. But to expect an audience full full of intelligent women to a) forgive the hero of a show for rape, and b) "ship" the relationship, is an impossibility.
"I thought, is it not more interesting to look at this and think, how could she have found any modicum of power in that situation?" Frost said. Ultimately, she chose to turn the rape scene on its head—instead making it a moment for Elizabeth to exert power over Henry. Yes, he threatens to have non-consensual sex with her, but when she accuses him of attempted rape (plotted with his mother, no less), he backs down and we're treated to a role reversal.
"She makes him feel like a pathetic sniveling little child that's just doing what his mother tells him," Frost explains. "Rape isn't about sex, rape is about power. And in that scene, Lizzie denies him any power at all. She says, 'Fine let's do it, it wont even bother me.' When they finish having sex, she basically laughs at his genitals and says 'I didn't even feel it.' She makes him feel like he's the one who's in some way been raped. He feels emasculated and laughed at, and he has no power in that scene at all."
For actors Jodie Comer and Jacob Collins-Levy (who play Lizzie and Henry), the scene was also an opportunity for Elizabeth to assert her power. "I just couldn't get my head around how she would then begin to love this man," Jodie explained on set with MarieClaire.com. "I think the amazing thing about Lizzie is she knows it's going to happen, and she kind of takes her own control over it.... In a really odd twist, she takes control of it by saying, 'If this is going to happen, if this is what you're going to do, then you're going to face me, and you're going to have to deal with it."
The White Princes airs Sunday nights at 8:00 p.m. ET on Starz.
We're nominated for a Webby Award—but we need your vote to win! Vote for the Women and Guns project here.
Celebrity news, beauty, fashion advice, and fascinating features, delivered straight to your inbox!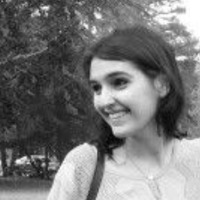 Mehera Bonner is a celebrity and entertainment news writer who enjoys Bravo and Antiques Roadshow with equal enthusiasm. She was previously entertainment editor at Marie Claire and has covered pop culture for over a decade.