Will There Be a 'Red, White and Royal Blue' Sequel?
"I would be surprised if you've seen the last of Alex and Henry..."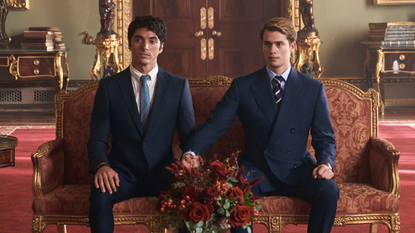 (Image credit: Prime Video )
Marie Claire Newsletter
Celebrity news, beauty, fashion advice, and fascinating features, delivered straight to your inbox!
Thank you for signing up to Marie Claire. You will receive a verification email shortly.
There was a problem. Please refresh the page and try again.
Over the past few days, social media has been abuzz with the latest heart-fluttering rom-com, Red, White and Royal Blue. Based on Casey McQuiston's popular (and BookTok-beloved) queer romance novel of the same name, the Prime Video film tells the love story of Alex Claremont-Diaz, son of the first female U.S. President, and Prince Henry of the United Kingdom. After the two total opposites are forced to fake a friendship following an international incident involving a royal wedding cake, they end up falling in love and keeping their intense romance a secret.
Now that the long-awaited adaptation has finally arrived, the film's fans are joining the fervent RWRB fan base in calling for a continuation of the couple's story. So could there be a Red, White, and Royal Blue sequel? Read on for everything we know so far about the possible future film.
Has a 'Red, White, and Royal Blue' sequel been announced?
As of now, there haven't been any official plans announced for a Red, White, and Royal Blue sequel, which makes sense. It has been less than a week since the film premiered, and the writers' and actors' strikes are still ongoing. However, it is possible that RWRB 2 could be up for discussion post-strike; per Prime Video, the film is now the No. 1 movie worldwide on the streamer. In an interview with Teen Vogue, director Matthew López shared that he is open to continuing Alex and Henry's story, saying, "I would love to do a sequel—if we have the right story."
He continued, "I think there has to be a better reason than simply the desire to make one. There has to be a compelling story reason. I don't think a sequel is a bad idea, but I don't think a sequel for the sake of doing a sequel is necessarily sufficient. What I will say is the movie is 72 hours old. Before I can start thinking of sequels, I'm still trying to understand the impact this movie has had on the world. And I'm incredibly grateful that it has been received with so much love and warmth and enthusiasm."
What could a 'Red, White, and Royal Blue' sequel be about?
The film ends with a sweet happily-ever-after scene taken directly from the book. After Henry and Alex go public, on the night that President Claremont wins re-election, Alex gives Henry a tour of his childhood home in Austin, Texas. The ending only hints at the couple's future domestic bliss, but fans can find an official peek at the pair's life after the film's events. Red, White, and Royal Blue: Collector's Edition, which was released in 2022, includes an exclusive chapter set a after the original story, which is told in Henry's POV. (Alex narrates the rest of the book.)
A quick summary: After a few months of travel, Alex and Henry move to Brooklyn, where they have a period of living in separate apartments and dating the "normal" way, before moving in to a brownstone together. Alex goes to law school and Henry starts a nonprofit and gets into cooking, while also traveling to royal engagements in London. They get engaged(!) and eventually plan to move to Austin, where they can have a quieter life away from paparazzi.
If a RWRB sequel is in the future, the film could follow the couple as Alex pursues his political aspirations, and he and Henry handle the pressures of returning back into the public sphere. The film's versions of Alex and Henry are also older than the book version (Alex is already attending law school in the film), so his first campaign could happen sooner than a five-years-plus time jump. Also, it would be so interesting to see the aftermath of the balcony scene and how Henry's duties as a senior royal would change as the first openly gay member of the Royal Family. Just saying, there's a lot more of Alex and Henry's life together to explore.
Will there be another 'Red, White, and Royal Blue' book?
Since the novel was released in May 2019, author Casey McQuiston, who uses they/them pronouns, has hinted that Alex and Henry's story could continue in a new installment. In a September 2019 interview with Hello!, they said, "I will say that I have plenty of ideas for stories set in this world and would love a chance to explore one of them some day. I would be surprised if you've seen the last of Alex and Henry."
In the meantime, fans of the film can check out the source novel to spend more time with the RWRB characters. McQuiston has also written two other books: One Last Stop is an NYC-based queer romance about a love that literally transcends time, while I Kissed Sara Wheeler is a YA rom-com about high school girls growing up queer in a Christian school in the South.
Celebrity news, beauty, fashion advice, and fascinating features, delivered straight to your inbox!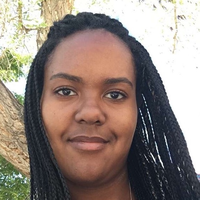 Contributing Culture Editor
Quinci LeGardye is a Contributing Culture Editor who covers TV, movies, Korean entertainment, books, and pop culture. When she isn't writing or checking Twitter, she's probably watching the latest K-drama or giving a concert performance in her car.