The 26 Best True Crime Documentaries and Series of 2023 (So Far)
These real stories are scarier than fiction.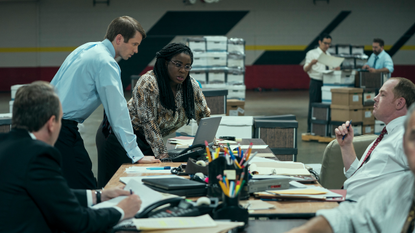 (Image credit: Keri Anderson/Netflix)
Here at MC, we're true crime-obsessed. Aside from having old Criminal Minds reruns always on our TVs, we're constantly turning to the latest and greatest true crime books, podcasts, and TV shows. Thankfully, there are plenty of new titles slated for release in 2023 to fill the gaping hole left by 2022's best true-crime documentaries and series. So if you're as much of a true crime aficionado as we are, prepare your Netflix and Hulu accounts: These are the best new true crime documentaries and series to add to your watchlist in 2023. Make sure to keep checking back, as this page will be updated with new releases throughout the year.
'Madoff: The Monster of Wall Street'
Premieres: Out now on Netflix
This four-part docuseries tells the rise and fall of financier Bernie Madoff, the mastermind behind the world's largest Ponzi scheme in history, worth about $64.8 billion. The series also details how the government was willfully blind to Madoff's manipulations. At the time of writing, this series sits at number seven on Netflix's Top 10 TV series list, so you know it's a hit.
'The Hatchet Wielding Hitchhiker'
Premieres: Out now on Netflix
This shocking documentary details how a happy-go-lucky hitchhiker went viral after he was forced to use a hatchet on a man committing brutal crimes. However, the hitchhiker soon finds himself on a downward spiral when the police grow suspicious of his story.
'Death in the Dorms'
Premieres: Out now on Hulu
College is usually a time of self-discovery and independence, but there are shocking instances where a student's journey is tragically cut short. Each episode of this docuseries details the lives of several students around the country who were murdered while attending university.
'How I Caught My Killer'
Premieres: Out now on Hulu
While thousands of murders go cold every year, the murders detailed on Hulu's How I Caught My Killer are solved from beyond the grave. Each victim in this series' nine cases purposefully left clues before their deaths to help led police to their killer.
'Web of Death'
Premieres: Out now on Hulu
For fans of Netflix's Don't F**k With Cats comes this six-part docuseries focusing on online sleuths and their investigations. Each episode focuses on one case and one amateur detective as they use the online devices like DNA databases and digital footprints to solve crimes.
'Killing County'
Premieres: Out now on Hulu
Full of twists and turns, corruption, and cover-ups, this docuseries from ABC News Studios follows a deadly hotel shooting that left the Ramirez family questioning everything they thought they knew about their hometown of Bakersfield, California. Soon into their investigation they find out that they may not be the only victims of deep-rooted local crime.
'Stolen Youth: Inside the Cult at Sarah Lawrence'
Premieres: Out now on Hulu
With unprecedented access, this series details the crimes of Larry Ray, a convicted sex trafficker, extortionist, and more who preyed on a a group of bright Sarah Lawrence College students. Ray's victims explain first-hand their experiences in the cult and how they survived.
'Murdaugh Murders: A Southern Scandal'
Premieres: Out now on Netflix
This docuseries centers on the dark secrets surrounding the prominent Murdaugh family of South Carolina, which are uncovered after a boating accident that resulted in the death of a teenage girl.
'In the Name of God: A Holy Betrayal'
Premieres: Out now on Netflix
This Korean docuseries examines the chilling stories of four Korean cult leaders who inflicted horrific abuse upon their followers while claiming to be prophets.
'Jared from Subway: Catching a Monster'
Premieres: Out now on Max
This three-part docuseries covers the crimes of former Subway spokesperson Jared Fogle, who rose to fame after losing 245 pounds while eating the chain's sandwiches and was eventually convicted for sex crimes against children.
'MH370: The Plane That Disappeared'
Premieres: Out now on Netflix
It's been nine years since Malaysian Airlines Flight 370 disappeared after takeoff in 2014, and none of the 239 crew and passengers have been found to this day. This three-part docuseries gives a deep-dive into three of the strongest theories about the still-unsolved mystery.
'Waco: American Apocalypse'
Premieres: Out now on Netflix
Netflix has released its own doc about infamous cult leader David Koresh, who led the Branch Davidians sect and fought against the federal government in 51-day siege that ended numerous deaths.
'American Manhunt: The Boston Marathon Bombing'
Premieres: Out now on Netflix
On April 15, 2013, two bombs went off near the finish line of the Boston Marathon, killing three people and injuring hundreds more. This docuseries retells the tragic event via interviews with police and survivors, who speak on the day's events and how the bombing has impacted their lives.
'Waco: The Aftermath'
Premieres: Out now on Showtime and Paramount Plus
This scripted limited series explores the aftermath of the infamous 51-day siege that ended in a bloody standoff, including what happened to the survivors of the Branch Davidians, how David Koresh rose to power, and how the tragic events helped radicalize Oklahoma City bomber Timothy McVeigh.
'Love and Death'
Premieres: Out now on Max
Love and Death is HBO's spin on the Candy Montgomery story, following the Texas housewife was accused and eventually acquitted of killing her friend Betty Gore with an ax, stars Elizabeth Olsen.
'Missing: Dead or Alive'
Premieres: Out now on Netflix
This four-episode docuseries follows a team of South Carolina law enforcement officers as they search for people who've gone missing or disappeared under questionable circumstances across the state.
'Victim/Suspect'
Premieres: Out now on Netflix
This documentary film centers on journalist Rae de Leon who discovers a disturbing nationwide pattern of behavior where women who reported sexual assault to the police found criminal charges levied against them.
'How to Create a Sex Scandal'
Premieres: Out now on Max
This head-spinning docuseries examines the wild case of a small-town swingers club that allegedly housed a pedophile sex ring, unfurling a real-life scandal that will keep viewers hooked until the very end.
'The Curious Case of Natalia Grace'
Premieres: Out now on Max
This docuseries gives a primer on the complex case story of Natalia Grace, who was assumed to be a six-year-old orphan from Ukraine when she was adopted by an Indiana couple. Kristine and Michael Barnett later claimed Natalia terrorized their family and was actually an adult pretending to be a child, setting off a decades-long case so complex that producers have already announced a second season.
'Shiny Happy People: Duggar Family Secrets'
Premieres: Out now on Prime Video
This harrowing docuseries details the dark secrets of the Duggar family, who starred on the TLC reality show 19 Kids and Counting from 2008 through 2015, with testimonies detailing how the family and their religious group, Institute in Basic Life Principles, was dealing with allegations of sex abuse, child abuse, and financial mistreatment.
'Catching Killers'
Premieres: Out now on Netflix
In the third season of this docuseries, a new set of investigators share the in-depth stories of how they caught some of society's most horrific serial killers, including the New York Zodiac Killer and the Olympic Park Bomber.
'Last Call: When a Serial Killer Stalked Queer New York'
Premieres: Out now on Max
Based on the nonfiction book by Elon Green, Last Call is a four-part docuseries on several murders that took place in NYC's LGBTQ+ community in the early '90s, and how the investigations on these crimes were hindered by police bias. The thoughtful series handles the killings and their aftermath with care, as it focuses on paying tribute to the victims' lives and depicting the community activism that led to the killer's eventual capture.
'Painkiller'
Premieres: Out now on Netflix
Netflix has premiered its own scripted take on the opioid epidemic and the Sackler family, two years after Hulu's Emmy-winning miniseries Dopesick. This stylistic drama follows multiple facets of OxyContin's effect on America, from the machinations of Richard Sackler (Matthew Broderick) to the investigator determined to take him down (Uzo Aduba).
'Tokyo Crime Squad: The Lucie Blackman Case'
Premieres: TBA in 2023 on Netflix
This documentary takes us to Japan, where British tourist Lucie Blackman was kidnapped and killed in 2000. Including interviews with those involved in the case and cinematic reconstructions, this film dives into one of Tokyo's most shocking cases.
'All American Nightmare'
Premieres: TBA in 2023 on Netflix
Following the 2022 hit The Tinder Swindler, director Felicity Morris is working on this next three-episode docuseries.
'Under the Bridge'
Premieres: TBA in 2023 on Hulu
Based on Rebecca Godfrey's nonfiction book of the same name, this eight-episode limited series—starring Riley Keough as Godfrey—tells the story of 14-year-old Reena Virk, who was supposed to go to a party with friends, but she never returned home. Eight teenagers were later accused of her murder.
Celebrity news, beauty, fashion advice, and fascinating features, delivered straight to your inbox!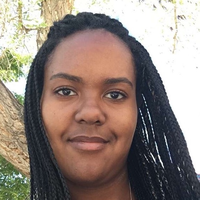 Contributing Culture Editor
Quinci LeGardye is a Contributing Culture Editor who covers TV, movies, Korean entertainment, books, and pop culture. When she isn't writing or checking Twitter, she's probably watching the latest K-drama or giving a concert performance in her car.