The 14 Best True Crime Documentaries and Series of 2023 (So Far)
These real stories are scarier than fiction.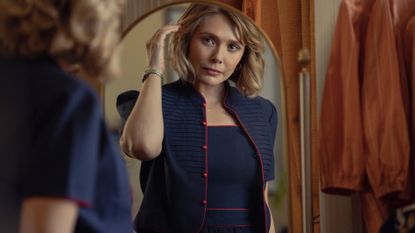 (Image credit: Jake Giles Netter/HBO Max)
Here at MC, we're true crime-obsessed. Aside from having old Criminal Minds reruns always on our TVs, we're constantly turning to the latest and greatest true crime books, podcasts, and TV shows. Thankfully, there are plenty of new titles slated for release in 2023 to fill the gaping hole left by 2022's best true-crime documentaries and series. So if you're as much of a true crime aficionado as we are, prepare your Netflix and Hulu accounts: These are the best new true crime documentaries and series to add to your watchlist in 2023. Make sure to keep checking back, as this page will be updated with new releases throughout the year.
'Madoff: The Monster of Wall Street'
Premieres: Out now on Netflix
This four-part docuseries tells the rise and fall of financier Bernie Madoff, the mastermind behind the world's largest Ponzi scheme in history, worth about $64.8 billion. The series also details how the government was willfully blind to Madoff's manipulations. At the time of writing, this series sits at number seven on Netflix's Top 10 TV series list, so you know it's a hit.
'The Hatchet Wielding Hitchhiker'
Premieres: Out now on Netflix
This shocking documentary details how a happy-go-lucky hitchhiker went viral after he was forced to use a hatchet on a man committing brutal crimes. However, the hitchhiker soon finds himself on a downward spiral when the police grow suspicious of his story.
'Death in the Dorms'
Premieres: Out now on Hulu
College is usually a time of self-discovery and independence, but there are shocking instances where a student's journey is tragically cut short. Each episode of this docuseries details the lives of several students around the country who were murdered while attending university.
'How I Caught My Killer'
Premieres: Out now on Hulu
While thousands of murders go cold every year, the murders detailed on Hulu's How I Caught My Killer are solved from beyond the grave. Each victim in this series' nine cases purposefully left clues before their deaths to help led police to their killer.
'Web of Death'
Premieres: Out now on Hulu
For fans of Netflix's Don't F**k With Cats comes this six-part docuseries focusing on online sleuths and their investigations. Each episode focuses on one case and one amateur detective as they use the online devices like DNA databases and digital footprints to solve crimes.
'Killing County'
Premieres: Out now on Hulu
Full of twists and turns, corruption, and cover-ups, this docuseries from ABC News Studios follows a deadly hotel shooting that left the Ramirez family questioning everything they thought they knew about their hometown of Bakersfield, California. Soon into their investigation they find out that they may not be the only victims of deep-rooted local crime.
'Stolen Youth: Inside the Cult at Sarah Lawrence'
Premieres: Out now on Hulu
With unprecedented access, this series details the crimes of Larry Ray, a convicted sex trafficker, extortionist, and more who preyed on a a group of bright Sarah Lawrence College students. Ray's victims explain first-hand their experiences in the cult and how they survived.
'Murdaugh Murders: A Southern Scandal'
Premieres: Out now on Netflix
This docuseries centers on the dark secrets surrounding the prominent Murdaugh family of South Carolina, which are uncovered after a boating accident that resulted in the death of a teenage girl.
'Love and Death'
Premieres: Out now on HBO Max
Love and Death is HBO's spin on the Candy Montgomery story, following the Texas housewife was accused and eventually acquitted of killing her friend Betty Gore with an ax, stars Elizabeth Olsen.
'Missing: Dead or Alive'
Premieres: May 10, 2023 on Netflix
This four-episode docuseries follows a team of South Carolina law enforcement officers as they search for people who've gone missing or disappeared under questionable circumstances across the state.
'Victim/Suspect'
Premieres: May 23, 2023 on Netflix
This docuseries centers on journalist Rae de Leon who discovers a disturbing nationwide pattern of behavior where women who reported sexual assault to the police found criminal charges levied against them.
'Tokyo Crime Squad: The Lucie Blackman Case'
Premieres: TBA in 2023 on Netflix
This documentary takes us to Japan, where British tourist Lucie Blackman was kidnapped and killed in 2000. Including interviews with those involved in the case and cinematic reconstructions, this film dives into one of Tokyo's most shocking cases.
'All American Nightmare'
Premieres: TBA in 2023 on Netflix
Following the 2022 hit The Tinder Swindler, director Felicity Morris is working on this next three-episode docuseries.
'Under the Bridge'
Premieres: TBA in 2023 on Hulu
Based on Rebecca Godfrey's nonfiction book of the same name, this eight-episode limited series—starring Riley Keough as Godfrey—tells the story of 14-year-old Reena Virk, who was supposed to go to a party with friends, but she never returned home. Eight teenagers were later accused of her murder.
Brooke Knappenberger is the Editorial Fellow at Marie Claire, where she writes across the board from fashion and beauty to books and celebrities. As a pop culture junkie, Brooke obsessively consumes and writes about the latest movie releases, streaming TV shows, and celebrity scandals. She has over three years of experience writing on fashion, beauty, and entertainment and her work has appeared on Looper, NickiSwift, The Sun US, and Vox Magazine of Columbia, Missouri. Brooke obtained her Bachelor's Degree in Journalism from the University of Missouri's School of Journalism with an emphasis on Magazine Editing and has a minor in Textile and Apparel Management.