The Cast of 'The Glory': Your Guide
Meet the faces behind Netflix's hit revenge drama.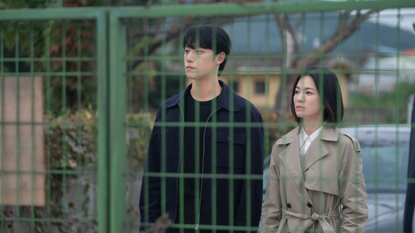 (Image credit: Graphyoda/Netflix)
Marie Claire Newsletter
Celebrity news, beauty, fashion advice, and fascinating features, delivered straight to your inbox!
Thank you for signing up to Marie Claire. You will receive a verification email shortly.
There was a problem. Please refresh the page and try again.
Netflix's latest hit Korean drama The Glory has finally returned for Season 1, Part 2. Written by Descendants of the Sun writer Kim Eun-sook, the revenge melodrama follows a victim of severe school bullying, who dedicates her life to her intricate plans to ruin her assailants' lives two decades after they ruined hers. The 16-episode k-drama has a propulsive, ruthless plot fueled by an all-star cast, led by Hallyu star Song Hye-kyo and filled with your new favorite Korean actors. Read on for our guide to the cast of The Glory.
Song Hye-kyo as Moon Dong-eun
Dong-eun was just 19 years old when the aspiring architect dropped out of school to escape her bullies, who mocked, assaulted, and burned her leaving physical and emotional scars. With no one stepping in to protect her—including her corrupt teacher and negligent mother—Dong-eun dedicated her life to bringing justice against her abusers. After two decades of studying and planning, she starts her intricate plan to bring them down once and for all.
Song Hye-kyo began her entertainment career as a teenage model, acting in several roles before she rose to fame while starring in the early-'00s dramas Autumn Tale, All In, and Full House. She's best known for leading the war romance drama Descendants of the Sun, in which she first worked with writer Kim Eun-sook.
Instagram: @kyo1122
Lee Do-hyun as Joo Yeo-jeong
Joo Yeo-jung, the son of a hospital director, is working as a medical intern when he meets Dong-eun when they're both inpatients at the emergency room where he works. The pair become closer through the years Dong-eun prepares her revenge plot, though she's too focused to tell that Yeo-jung is completely smitten with her. Meanwhile, Yeo-jung is also dealing with his own personal turmoil after his father's tragic death.
Lee Do-hyun is a rising star who made his acting debut in 2017. After gaining buzz for his supporting role in the supernatural drama Hotel de Luna, he won a Baeksang Arts Award for his lead role in 18 Again (adapted from the 2009 film 17 Again starring Zac Efron). He has also starred in the period romance Youth of May, and Netflix's apocalyptic horror drama Sweet Home.
Instagram: @ldh_sky
Lim Ji-yeon as Park Yeon-jin
Park Yeon-jin was the leader and most-devious of the group of bullies, the spoiled daughter of a wealthy family who ensured she never faced consequences for her crimes. Eighteen years later, she's a famous local weathercaster, married to a powerful man and devoted to her adorable young daughter. However, her past discretions catch up to her when Dong-eun becomes her daughter's homeroom teacher.
Lim Ji-yeon began her acting career in stage plays and short films, later making her feature film debut in the erotic thriller Obsessed. The Baeksang Arts Award nominee has also starred in the chaebol drama High Society and the fantasy drama Welcome 2 Life.
Instagram: @limjjy2
Jung Sung-il as Ha Do-yeong
Yeon-jin's husband Ha Do-yeong is the CEO of a prominent construction company, who works hard to provide for his family. One night, he befriends Dong-eun while playing Go, not realizing that his wife is hiding a criminal past.
Jung Sung-il is a rising film and drama actor who has played supporting roles in series including the second season of Stranger, Birthcare Center, Bad and Crazy, and Our Blues.
Instagram: @ygmicael
Yeom Hye-ran as Kang Hyeon-nam
One night Kang Hyeon-nam, who works as a housekeeper for Yeon-jin, catches Dong-eun going through her boss's trash. Instead of reporting her, Hyeon-nam offers to help Dong-eun in her revenge, in exchange for Dong-eun killing her abusive husband and protecting her teenage daughter.
Yeom Hye-ran is a prolific actor who began her career in theater in 1999 and made her screen debut with a small part in Bong Joon-ho 2003's thriller Memories of Murder. She has since appeared in supporting roles in the dramas Dear My Friends, Guardian: The Lonely and Great God (a.k.a. Goblin), Prison Playbook, When the Camellia Blooms, Mystic Pop-Up Bar, as well as guest appearances in the first episodes of Hospital Playlist and Alchemy of Souls. She also won a Baeksang Arts Award for her starring role in the supernatural drama The Uncanny Counter.
Kim Hieora as Lee Sa-ra
Bully Sa-ra is now a successful, self-indulgent painter, who still attends the church where her father's a pastor. She's also a habitual drug user, whose dealer is another of the bullies, Son Myeong-o.
Kim Hieora is a rising actor and singer who has had guest roles in the dramas Beyond Evil, Hospital Playlist season 2, Forecasting Love and Weather, and Extraordinary Attorney Woo. She also appeared in the crime dramas Bad Prosecutor and Bad and Crazy (the latter alongside her The Glory castmate Jung Sung-il).
Instagram: @hereare0318
Park Sung-hoon as Jeon Jae-jun
Another of Dong-eun's bullies, Jae-jun has inherited his father's fancy golf club, and also owns a boutique. He's just as arrogant and cruel as he was as a teenager, but he has a weak spot: his years-long affair with Yeon-jin.
Park Sung-hoon made his acting debut in 2006 and is best known for starring in the found footage horror movie Gonjiam: Haunted Asylum. He has also starred in the 2018 film High Society and the dramas Jealousy Incarnate, Into the Ring, and Psychopath Diary.
Instagram: @boxabum
Cha Joo-young as Choi Hye-jeong
Choi Hye-jeong joined the others in bullying Dong-eun mainly to stay on the good side of her so-called friends, who belittle her for coming from a blue-collar family. She's now a flight attendant who strains to keep up appearances and is desperate to marry rich.
Cha Joo-young made her screen debut with a supporting role in Cheese in the Trap, and has since appeared in the dramas The Spies Who Loved Me, Again My Life, and The Heavenly Idol. She's next set to appear in the Korean romance drama The Real Has Come!.
Instagram: @jooyoungthej
Kim Gun-woo as Son Myeong-o
Arrogant and lewd Son Myeong-o has been Jae-jun's lackey since they were teenagers, and still works for him today. When Dong-eun shows up out of nowhere, he may have a way out of his toxic relationship with the rest of the former bullies, if he turns on them.
Kim Gun-woo made his debut playing an MMA fighter in the drama Fight For My Way, and went on to appear in the police drama Live and the romance drama Record of Youth. He also starred in the series Less than Evil, a Korean remake of the British series Luther.
Instagram: @gunoorla
Jung Ji-so as Teenage Moon Dong-eun
Playing Dong-eun in her teenage years is Jung Ji-so, a rising star who's best known for playing the tutee Park Da-hye in the Oscar-winning film Parasite. She has also starred in the idol drama Imitation, as well as the supernatural romance Doom at Your Service.
Instagram: @mint_ziso
Shin Ye-eun as Teenage Park Yeon-jin
The young ringleader of the bullies is played by Shin Ye-eun, who made her debut in the youth web drama A-Teen and went on to star in the supernatural drama He Is Psychometric and the romance drama More Than Friends. She also played the lead in another 2022 revenge drama, the school-based thriller Revenge of Others.
Instagram: @__shinyeeun
Celebrity news, beauty, fashion advice, and fascinating features, delivered straight to your inbox!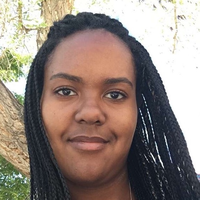 Contributing Culture Editor
Quinci LeGardye is a Contributing Culture Editor who covers TV, movies, Korean entertainment, books, and pop culture. When she isn't writing or checking Twitter, she's probably watching the latest K-drama or giving a concert performance in her car.