The 15 Best K-Dramas on Hulu
See the dramas hiding in plain sight in the streamer's catalog.
(Image credit: tvN/Studio Dragon)
Korean entertainment fans new to the world of K-dramas often turn to Korean dramas on Netflix or Viki to find their next obsession. But longtime fans who are familiar with both of those apps' offerings—or anyone wanting to try out another streamer—will be happy to know that there are great K-dramas hiding in plain sight on other platforms. Following the success of Korean TV shows on Netflix like Squid Game and The Glory, other U.S. streamers are slowly building their own catalogs of Asian content, with some even producing their own original international shows.
Hulu is quickly becoming a streamer to watch for interesting Korean dramas, from classic Hallyu favorites to new original shows produced by Disney+ Korea. Read on for the intense Korean thrillers, tear-jerking romances, and hilarious rom-coms you can currently catch on Hulu.
'Moving'
Moving, which has broken records as the most expensive Korean drama series to date, is a must-watch for superhero fans. The innovative series follows a group of super-powered parents with ordinary jobs (played by Zo In-sung, Han Hyo-joo, Ryu Seung-ryong and Kim Sung-kyun), who have passed their abilities down to their high-school aged children (Go Youn-jung, Lee Jeong-ha and Kim Do-hoon). While much of the currently-airing show has unraveled the backstories of each of the characters, and the shady government operatives who may have had a hand in creating them, the present-day storyline also includes the arrival of Frank (Ryu Seung-bum), a vicious Korean-born American spy operative who begins hunting them down.
'Revenant'
Twenty-Five Twenty-One's Kim Tae-ri stars in this chilling supernatural-horror drama from the writer of Kingdom. Gu San-yeong (Kim) is a hard-working part-timer who traverses Seoul as an anonymous delivery-person and driver. After the death of her father, an occult researcher, San-yeong is possessed by an evil spirit who enters souls and feeds on their anger. Soon, people around her begin taking their own lives under sudden and mysterious circumstances. As San-yeong deals with the turmoil, occult professor Yeom Hae-sang (It's Okay to Not Be Okay's Oh Jung-se) tries to help her destroy the spirit, which has been wreaking havoc for decades, once and for all.
'Connect'
Jung Hae-in and Go Kyung-pyo star in this horror drama from director Takashi Miike, which may be rough for the faint of heart (and stomach). Dong-soo (Jung) is a "Connect," an immortal human whose body has the ability to repair itself when harmed. So, when he's attacked by organ harvesters, he wakes up on the operation table and fights his way out. In the scuffle, Dong-soo only able to recover one of his eyes, and the other is transplanted into serial killer Jin-seob (Go). The two are then connected, as painful visions of Jin-seob's killings land Dong-soo in trouble with Officer Choi (Kim Roe-ha).
'Descendants of the Sun'
If you're only familiar with Song Joong-ki and Song Hye-kyo from recent shows like Vincenzo, Reborn Rich, and The Glory, it's time to watch the drama that put them both on the map as Hallyu stars. The medical/military romance follows medical team lead Dr. Kang Mo-yun (Hye-kyo) and special forces captain Yoo Shi-jin (Joong-ki), who are stationed in the fictional war-torn country Uruk. As they fall in love, and Yoo goes on increasingly dangerous missions, Kang has to decide whether to truly fall for him and risk heartbreak.
'What's Wrong With Secretary Kim?'
This workplace rom-com is legendary, for both Park Min-young and Park Seo-joon's electric chemistry and its intense kiss scenes. Kim Mi-so (Min-young) is the ultra-competent secretary for Lee Young-joon (Seo-joon), the narcissistic vice president of a chaebol, a family-run conglomerate. After nine years of working and clearing family debts, Mi-so is finally ready to focus on herself and quit her job. But when she hands in her resignation, Young-joon becomes desperate to keep her around, and slowly realizes his obsession with her may not be strictly professional.
'Legend of the Blue Sea'
This multi-generational fantasy romance follows two incarnations of a love story between a mermaid and her human paramour. In the Joseon-era storyline, mermaid Se-hwa (Jun Ji-hyun) saves son of a nobleman Kim Dam-ryeong (Lee Min-ho) from drowning. Their love eventually meets a tragic face, which plays out as a parallel storyline to their modern reincarnations, con-man Heo Joon-jae (Lee) and mermaid Shim Cheong (Jun), who follows Heo to Seoul despite him not knowing that she's a mer person. Will Shim Cheong and Joon-jae meet the same fate as their ancestors?
'Big Mouth'
For his post-enlistment comeback, Lee Jong-suk starred in this crime thriller as Park Chang-ho, a cocky, incompetent lawyer who's known as "Big Mouth," because he talks big but can't back it up. After losing a big case, he's hired for a corrupt case that gets him in trouble with powerful kingpin Gong Ji-hoon (Yang Kyung-won). He's then framed as the notorious and genius con-artist "Big Mouse" and sent to prison. The rest of the series follows Chang-ho and his wife Go Mi-ho (Girls Generation's Im Yoon-a) as they seek to prove his innocence, and the anti-hero seeks to bring down the corrupt systems both inside and outside the prison.
'Kiss Sixth Sense'
Crash Landing on You's Seo Ji-hye stars in this fantasy workplace rom-com (and webtoon adaptation) as Hong Ye-sul, an account executive who has the magical ability to see the future when she kisses someone. One day, when Ye-sul accidentally plants lips with her team chief Cha Min-hoo (Yoon Kye-sang), she sees a vision of herself in bed with him. As she's reeling from the idea of falling in love with her asshole boss, her ex-boyfriend Lee Pil-yo (Kim Ji-suk) shows up to work on a new project together and confesses that he wants her back.
'While You Were Sleeping'
Bae Suzy stars in this fantasy romance as Nam Hong-joo (Bae Suzy), a reporter whose dreams are visions of unfortunate events fated to happen in the future. Though she has tried to stop the tragedies from happening, her dreams have always come true. One day she meets prosecutor Jung Jae-chan (Lee Jong-suk), who also receives the dreams but has the ability to change the outcome of the visions. Eventually the pair encounter policeman Han Woo-tak (Jung Hae-in), who helps them prevent the tragic visions.
'Oh My Venus'
Warning: This drama involves a weight loss plot and can be triggering for viewers sensitive to fatphobia. This rom-com follows Kang Joo-eun (Hometown Cha-Cha-Cha's Shin Min-ah), a lawyer who was once the beauty of her school known as "Daegu's Venus." Over the years she has put on weight, and one night she gets dumped by her boyfriend of 15 years. Then she meets Kim Yeong-ho (So Ji-sub), a personal trainer for Hollywood stars who lives a fit lifestyle to overcome a devastating injury from his childhood. Yeong-ho agrees to be Joo-eun's trainer, and as they closer, they heal each other's emotional wounds and slowly fall in love.
'Rookie Cops'
This coming-of-age drama offers a different spin on the college plot, following a group of students at the Korean National Police University studying to become full-fledged cops. The leads of the ensemble cast are Chae Soo-bin as Go Eun-gang, the daughter of an ordinary family, and K-pop idol Kang Daniel as Wi Seung-hyun, the son of a top police executive. The two freshmen deal with the struggles of training, including strict instructors and a tough boot camp, while slowly falling for each other.
'Uncontrollably Fond'
This tearjerking romance follows a pair of childhood sweethearts who suffered a tragic breakup due to uncontrollable circumstances. Years later, they meet again as adults; Shin Joon-yeong (Kim Woo-bin) is now a famous actor and singer, while Noh Eul (Bae Suzy) is documentary producer-director. Joon-yeong initially gives Noh Eul a hard time as they're tasked to do a documentary together, but when old feelings come back up, can the pair truly rekindle their love.
'Revenge of Others'
This intense youth drama starts as a male student falls to his death at school. The victim's sister, Ok Chan-mi (Shin Ye-eun), doesn't believe that her brother killed himself, but when police find no evidence of foul play, she becomes determined to find her brother's murderer herself. When she transfers to his school, Yongtan High, she meets Ji Soo-heon (All of Us Are Dead's Lomon), who witnessed her brother's death, and begins investigating all of her new classmates. Meanwhile, a "hero" who avenges bullied students appears at the school, and Chan-mi speculates that it may be connected to her brother.
'So I Married an Anti-Fan'
This Korean adaptation of the 2010 novel and 2016 Chinese film follows top idol Hoo Joon (Choi Tae-joon) and magazine reporter Geun-young (Girls Generation's Choi Soo-young). Their first encounter happens at a club opening, when Geun-young witnesses Hoo Joon's violent behavior and accidentally vomits on him. When Geun-young loses her job immediately after, she becomes convinced that Tae-joon got her fired, and dedicates herself to revealing the beloved star's bad behavior. When she gets media attention as Hoo Joon's anti-fan, she gets an offer to participate in a reality TV show where she'd live with him in a fake marriage. As the pair film the show and give each other a hard time on set, they slowly begin to care for each other.
'Secret Royal Inspector & Joy'
This Joseon-era comedy centers on the activities of the secret royal inspector, a undercover official appointed by the king to expose wrongdoings among government officials in local provinces. Ra Yi-eon (2PM's Ok Taec-yeon) dreamed of opening a dumpling stall outside the capitol, but when he passes the state exam, he begins his unexpected career of carrying out covert missions. Meanwhile, Kim Jo-yi (Extraordinary You's Kim Hye-yoon) is an adventurous, outspoken advocate of women's independence, convinced that she can find happiness by divorcing her husband. When Jo-yi convinces Yi-eon to let her tag along on his first official investigation, they set out to wipe out corruption together.
Marie Claire email subscribers get intel on fashion and beauty trends, hot-off-the-press celebrity news, and more. Sign up here.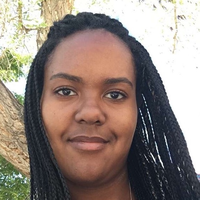 Contributing Culture Editor
Quinci LeGardye is a Contributing Culture Editor who covers TV, movies, Korean entertainment, books, and pop culture. When she isn't writing or checking Twitter, she's probably watching the latest K-drama or giving a concert performance in her car.