The Cast of 'The Last of Us': Your Guide
The HBO hit is full of A-list actors, including 'Game of Thrones' alums and a Yellowjacket.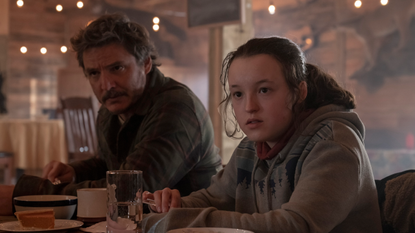 (Image credit: Liane Hentscher/HBO)
HBO's latest word-of-mouth hit is a dystopian zombie thriller that absolutely lives up to the hype. Based on the acclaimed game franchise of the same name, The Last of Us takes place in an alternate present where civilization ended 20 years prior, following the outbreak of a mutated fungus that infects the brain of humans and transforms them into ravaging monsters that pass the infection through bites. In a new world of harsh military regimes and freedom fighters, unlikely pair Joel (Pedro Pascal) and Ellie (Bella Ramsey) embark on a cross-country odyssey, seeking out the first real possibility of a cure since the pandemic stopped the world.
Helmed by Chernobyl creator Craig Mazin and the original game's creator Neil Druckmann, the new series has already become a can't-miss series after only three episodes, with both game fans and new viewers praising the horrifying tale led by an all-star cast. Among the familiar faces are two Game of Thrones alums, an HBO favorite, and a Yellowjackets star. Read on to meet the cast of The Last of Us.
The Outbreak (Austin)
Pedro Pascal as Joel
Before the cordyceps outbreak, Joel was a contractor living in Texas with his daughter Sarah. Twenty years later, he lives in the Boston QZ (quarantine zone) and works as a smuggler, where he encounters a chance to save the world from the zombie-like plague.
Pascal worked in television for years before he became world-famous through his breakout role as Prince Oberyn Martell on the fourth season of Game of Thrones. In addition to The Last of Us, he also plays the titular role in the Disney+ Star Wars show The Mandolorian.
Nico Parker as Sarah
At the time of the outbreak, Joel lives with his 14-year-old daughter Sarah, who's played by Parker, daughter of Westworld actress Thandie Newton. The 18-year-old has previously starred in Disney's live-action remake of Dumbo, the HBO miniseries The Third Day, and the 2021 movie Reminiscence (where she appeared alongside Newton).
Gabriel Luna as Tommy
Joel's younger brother Tommy survived the outbreak with him, and 20 years later they live in separate places. When Tommy doesn't get in contact for a while, Joel decides to leave the Boston QZ to go find him. Tommy's played by Luna, a longtime film and TV actor who previously appeared on the second season of HBO's True Detective, as well as Marvel's Agents of S.H.I.E.L.D. and the 2019 film Terminator: Dark Fate.
The QZ (Boston)
Bella Ramsey as Ellie
Ellie is a 14-year-old orphan who hasn't know anything but the current dystopian, FEDRA-led society. After surviving an attack, the defiant preteen learns that she's immune to the Cordyceps brain infection, and may be the only hope for a cure.
Ramsey, who is gender fluid, is a 19-year-old actor whose first role is also their most well-known, as young badass Lyanna Mormont on Game of Thrones. They've appeared in several films and shows since their breakout role, including starring in the 2022 period film Catherine Called Birdy, and guest-starring in the HBO epic His Dark Materials.
Anna Torv as Tess
Tess is a hardened smuggler and Joel's business partner who sets out with him to find Tommy, which eventually leads the duo to Ellie. She's played by Torv, an Australian actress who's best known for starring in the sci-fi series Fringe. Torv also appeared in the Netflix series Mindhunter and the 2021 Australian show The Newsreader.
Merle Dandridge as Marlene
Marlene (pictured left) is the leader of the Fireflies, a resistance movement fighting for freedom against FEDRA's oppressive military regime. When she discovers Ellie's immunity, she dedicates her life to keeping her alive so scientists can research a possible cure.
Dandridge appears in the live-action series playing the same role that she voiced in the original game franchise. The actress is a familiar face to TV fans, as she's appeared in shows including Sons of Anarchy, Star-Crossed, Greenleaf, The Flight Attendant, and Station 19.
Storm Reid as Riley
In Episode 7's flashback storyline, we meet Ellie's best friend Riley, a former classmate at the QZ's FEDRA trainee school who ran away to join the Fireflies. She comes back to the school to show Ellie the world outside FEDRA school.
Reid is best known for starring in the 2018 film adaptation of A Wrinkle in Time, as well as playing Zendaya's younger sister in HBO's Euphoria. She has also appeared in the films 12 Years a Slave, Slight, The Suicide Squad, Don't Let Go, and the recent found-footage thriller Missing.
Bill's Compound (Massachusetts)
Nick Offerman as Bill
Bill is a survivalist who was already set up for the apocalypse when the outbreak happened. He lived alone in his self-made quarantine zone for years until he encountered another survivor. He's also friends with Joel and Tess.
Offerman is best known for playing the lovable curmudgeon Ron Swanson on the NBC sitcom Parks and Recreation. In addition to Parks and Rec, the actor has appeared in countless beloved shows and films, including Gilmore Girls, 21 Jump Street, Brooklyn Nine-Nine, Will & Grace, and Bob's Burgers.
Murray Bartlett as Frank
Frank was headed to the Boston QZ when he fell into one of Bill's traps. Though the pair are only mentioned briefly in the game, the series builds out their epic love story.
Bartlett has been appearing on HBO shows for decades, including a guest spot on Sex and the City, a starring role in the dramedy Looking, and an Emmy-winning run as Armond on Season 1 of The White Lotus. The actor also starred on the soap opera The Guiding Light for 257 episodes, and he recently appeared in the Hulu biopic Welcome to Chippendales.
Kansas City
Melanie Lynskey as Kathleen
The Yellowjackets star will play Kathleen, the ruthless leader of a revolutionary movement in Kansas City. After taking down the city's branch of FEDRA, the insurgency leader aims to use her newfound power to take revenge for the death of her brother, and take down whoever gets in her way.
New Zealand-native Lynskey made her debut in the 1994 film Heavenly Creatures, and has appeared in shows and films including Two and a Half Men, Up in the Air, The Perks of Being a Wallflower, Togetherness, Castle Rock, and Don't Look Up.
Jeffrey Pierce as Perry
Kathleen's second-in-command is played by Pierce, another actor from the video game franchise, who voiced Tommy. The actor has starred in TV series including the CW's The Tomorrow People, Prime Video's Bosch, and Hulu's Castle Rock. He also did voice work for several games in the Call of Duty franchise.
Lamar Johnson as Henry
Before the Kansas City FEDRA was overthrown, Henry had to make some tough choices to protect his younger brother Sam. He and Sam are now in hiding as Kathleen seeks out her revenge. Rising star Johnson in best known for playing Seven Carter in the big-screen adaptation of The Hate You Give, Match in 2019's X-Men: Dark Phoenix, and Kofi Jones in the Showtime series Your Honor.
Kevionn Woodard as Sam
Sam is an artistically-inclined kid who is deaf and loves superheroes. He grew up under the protection of his devoted older brother, and he's more trusting of strangers. The Last of Us is Woodard's first major role, though the actor previously appeared in the indie film Seeds of Hope: The Andrew Jackson Foster Story.
Jackson, Wyoming
Rutina Wesley as Maria
Maria is a member of the Jackson commune's council, and Tommy's wife. Before the outbreak, she was an assistant district attorney, and she's now a fierce protector of the community. She's also hesitant about newcomers, including Joel.
Wesley is best known for starring as Tara Thornton on another HBO series, True Blood, and Nova Bordelon on the OWN series Queen Sugar. She also previously had guest roles on The Walking Dead, Hannibal, and Arrow.
Silver Lake (Colorado)
Scott Shepherd as David
David is the leader of a mysterious group of survivors, who run into Ellie and Joel on the way to the Firefly outpost. He's played by Shepherd, a prolific stage and screen actor who has appeared in the films Side Effects, Bridge of Spies, First Cow, and El Camino: A Breaking Bad Movie, as well as the HBO series The Young Pope and True Detective season 3.
Tory Baker as James
David's lieutenant James is played by Troy Baker, a BAFTA-nominated actor who primarily works as a voice actor in animation and video games. His most notable role is voicing and providing motion capture for Joel Miller in The Last of Us video games.
The Past
Ashley Johnson as Anna
Ellie's mother Anna is played by Johnson, a screen and voice actress who has been prolific since she was a child. She's best known for appearing in films including The Avengers and The Help, as well as shows including The Killing and Blindspot. She's also one of the original The Last of Us actors, who played Ellie in the games. (Fun fact for '90s kids: she voiced Gretchen Grundler in all 129 episodes of the cartoon Recess.)
Celebrity news, beauty, fashion advice, and fascinating features, delivered straight to your inbox!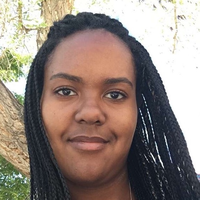 Contributing Culture Editor
Quinci LeGardye is a Contributing Culture Editor who covers TV, movies, Korean entertainment, books, and pop culture. When she isn't writing or checking Twitter, she's probably watching the latest K-drama or giving a concert performance in her car.