Why Did Christine Quinn Leave 'Selling Sunset'?
"The strategy I had was just get through five seasons ... to stick it out as long as I could."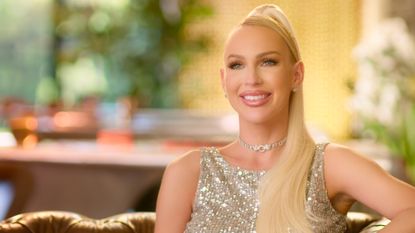 (Image credit: Courtesy of Netflix)
By the end of Selling Sunset season 5, a big question mark hung over the future of the show's general antagonist, Christine Quinn. During that season's reunion, O Group co-owner Jason Oppenheim clarified, "Right now, there's not a place for [Christine] at the Oppenheim Group." Still, from the very beginning of Selling Sunset season 6, Christine's lack of presence is felt, given her major role in previous seasons. So, was Christine fired from the O Group? What's she doing now instead of starring in the reality hit? Let's dive in.
What happened in the season 5 finale?
Christine had a rough time at the brokerage when she officially returned from maternity leave in season 5. "I really just feel like it's becoming difficult for me to just do my job," she explained in the finale. "Because I'm constantly up against different bulls**t and I feel like I've just gotten to a point where I just don't want to be in the office because it gets to a point where the drama is affecting my business and I don't want that."
She even said that shawe s herself opening her own brokerage in the future. "I'm just kind of thinking these days. I'm not desperate for a job. I'm intelligent, I can start my own brokerage. I can be a broker. I mean if Davina can do it, I can do it! I want to work for myself—be my own independent boss," she says.
Close to the end of the season, Emma told Jason and new manager Mary that Christine had allegedly offered her client $5,000 to not work with her anymore. (Christine hasn't commented on the allegations, but she did tweet: "enjoy the new season and all of its 5,000 fake storylines!") Rather than showing up to a disciplinary meeting, Christine ghosted the pair, saying in a testimonial that there's "absolutely no truth" to the allegations, and that she didn't need to report to "mommy and daddy."
What happened during the season 5 reunion?
Knowing that there were still a lot of issues to wrap up this season, Netflix and the show's producers planned Selling Sunset's first-ever reunion special. It filmed on April 24, but Christine wasn't present: Christine's rep told Page Six that she tested positive for COVID and "out of an abundance of caution for the cast and crew," did not attend.
Chrishell Stause, for one, isn't buying it, posting a tweet reading: "The lie detector test determined that was a lie."
Speaking on Christine during the special, Jason said, "I would love to hear Christine's explanation. I believe that there are sides to stories, but at the same time, I don't think it's for debate that she did this."
When host Tan France asked if Jason and Christine have spoken about the allegations, and whether she still works at the O Group, Jason says, "We've texted, and we haven't really addressed this situation. She hasn't reached out to talk about it. I know that she has some thoughts on it."
He continues, "Right now, there's not a place for her at the Oppenheim Group. Now, in the future, if she takes real estate seriously, if I can get an understanding of her perspective on things, if she changes her behavior, if she brings in a big listing...there's a lot of reasons where I would consider her having a place at the Oppenheim Group, but I have to say that right now, there is no place."
Did Christine leave the Oppenheim Group?
As of May 2, 2022, Christine's bio has been removed from the brokerage's website, with just a 404 error remaining. The change came two weeks after season 5 dropped and ahead of the reunion's airing. It also lined up with a mid-April interview between Christine and Forbes reading: "Part of [Christine's] decision to leave The Oppenheim Group...is because the firm wasn't forward-leaning and wasn't a believer in crypto."
Us Weekly also reported on April 30, 2022 that Christine had left the brokerage, with a source saying, "It was Christine's decision to leave the Oppenheim Group." TMZ and People later confirmed that she had left the series.
What has Christine been up to since season 5?
The realtor has been busy at work with several projects over the last year, including her ShoeDazzle collaboration, her nonfiction book How to Be a Boss Bitch, her crypto-real estate venture with her husband Christian. She also made a surprising appearance on another reality show, as she competed in The Masked Singer last March. Her costume was the Scorpio (her astrological sign is Libra with a Scorpio rising), and she sang "Girls Just Want to Have Fun" by Cyndi Lauper.
Just in case anyone is wondering if she'll ever return to the O Group, Christine said in a post-reveal interview with Entertainment Weekly that she would "never come back." She claimed in an interview with The Skinny Confidential that she had only ever planned to stay for five seasons, saying, "The strategy I had was just get through five seasons ... to stick it out as long as I could."
"I would never come back in a million years," she told EW. "But that doesn't mean I'm not gonna do TV anymore. It doesn't mean I'm not going to do fun things anymore. But absolutely not. I mean, it's… no."
In a recent interview with E! News, Christine revealed that she's interested in going back to her acting roots. (She previously appeared in projects including Hot Tub Time Machine 2, NCIS: Los Angeles, Drop Dead Diva, and Ballers.) "I would love to get back into scripted," she told the outlet. "That's what I'd really love to do, like Lady Gaga did basically with her career."
As for whether she'll keep up with Sunset, she doesn't plan to watch the new season. "I have my girls that I absolutely love and am so supportive of them," she told E! News. "But for me, I don't think I'll watch the show, just because I want to know them for who they are and not what they're edited to be."
Celebrity news, beauty, fashion advice, and fascinating features, delivered straight to your inbox!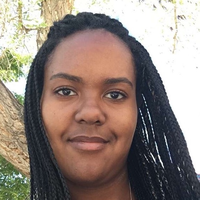 Contributing Culture Editor
Quinci LeGardye is a Contributing Culture Editor who covers TV, movies, Korean entertainment, books, and pop culture. When she isn't writing or checking Twitter, she's probably watching the latest K-drama or giving a concert performance in her car.