'You' Season 5: Everything We Know
Our breakdown of where the series could go next.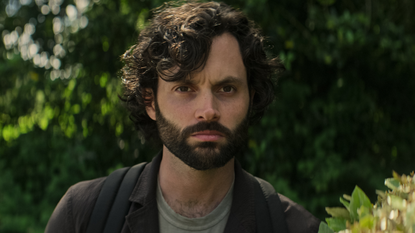 (Image credit: Courtesy of Netflix)
The second half of You season 4 hit Netflix in the spring of 2023, providing several huge twists about the identity of the Eat the Rich Killer and Joe Goldberg's fate. By the end of part 2, Joe is on top of the world, with the type of power and influence that will make it very hard to bring him down. Despite that, You's co-creator Sera Gamble says she already has ideas for where the series will go next. Season 5 of You—which was confirmed by Netflix at the end of March—will likely be set in New York, and it will also be the last season.
Has 'You' been renewed for season 5?
Yes! On March 24, Netflix confirmed the renewal of You, writing: "Goodbye... YOU. Joe Goldberg will return for the fifth and final season of YOU."
The renewal announcement comes two weeks after the premiere of season 4 part 2. Showrunner Sera Gamble had previously said in interviews that she was ready for the renewal, teasing to The Hollywood Reporter: "We have an idea for season five that we're excited about." She also previously hinted that season 5 could be the final installment, telling Vulture that she couldn't see the show going on indefinitely.
"We have no intention of making 15 seasons of this show," she told the outlet. "This is not CSI: Joe Goldberg. It's not procedural. He changes over the course of the show. And there's a point where we're done."
Badgley also spoke on the show's future during an episode of the podcast Happy Sad Confused, saying at the time that he believed You season 5 it could be its last.
"I signed a six-year contract right out the gate. So they could do two more if they wanted," he explained. "I think if there's another season, I think it's only going to be one. I think—this is my understanding, but I don't know, I really don't know. But I know that everybody concerned, from the top on down, nobody wants this show to become tired."
When will 'You' season 5 come out?
You isn't a show that returns once a year like clockwork. There's always been a lengthy wait between seasons, including a year and four months' hiatus between seasons 3 and 4. Filming for season 4 started in March 2022, with part 1 arriving in February 2023. If we keep the same pacing for a season 5, the show could return around the second half of 2024.
What could happen in 'You' season 5?
Spoilers for You season 4. Gamble summarized where Joe stands at the end of season 4 in an interview with The Cut. "We kept saying that we're going to make him go very far away so that he can come home again," she told the outlet. "We always knew we wanted him to go back to New York, have a homecoming, have his real name, shave his beard, and look like Joe Classic, but that he would be much more in the category of people he used to watch from afar. Now he has near unlimited resources. He has the support of powerful people and he has a lot less ambivalence about what he does in private. So, that's the setup."
That lessened ambivalence comes from his acceptance of his dark side, which was brought into being as Rhys. We see the horror of Joe coming into his final form when he kills Nadia's boyfriend Edward and frames her for the murder, all to shut her up. However, I don't think that Joe would begin killing without cause. Even at his darkest in season 4, he always felt that the people he killed deserved to die, either through his own tortured logic or because they're generally horrible. Seeing as he'll now run in very wealthy circles—think rooms full of Tom Lockwoods—he may end up running afoul of another mogul.
The more interesting question than "who will Joe kill next?" is "who will finally stop Joe?" At this point, there are several people who know the truth about him and have reason to want him dead, and most of them are younger people whom he used to mentor or protect in some way. We have brilliant student Nadia, aspiring filmmaker Ellie, and even his old neighbor Paco from season 1. It would be fun to see at least Nadia or Ellie finally bring the murderer to justice, either on their own or by convincing Kate to turn on him, maybe by revealing the full details of Joe's killings that he probably definitely didn't tell her about. (Yes, there's also Marienne, but I'm okay with her just enjoying her low-key Paris life with Juliette offscreen.)
As for Kate, who seems to genuinely want to remain a good person, hopefully she'll just get out of next season on the right side of justice rather than the wrong end of Joe's rage.
Based on a new clip released as part of Netflix's annual fan event Tudum, the You writers are also leaning toward a figure from Joe's past returning in season 5. In the short video, Badgley himself teases that Joe will run into a familiar face now that he has returned to New York, with the actor saying, "We all know there are many loose ends from Joe's past. The question is, 'Who are you?'" The clip then flashes through all the people Joe left behind: Dr. Nicky (John Stamos), Dawn (Alison Parageter), Paco (Luca Padovan), Joe and Love's baby, Ellie (Jenna Ortega), Sherry and Cary Conrad (Shalita Grant and Travis Van Winkle), Lady Phoebe (Tilly Keeper), and Nadia (Amy-Leigh Hickman).
What have the cast and crew said about 'You' season 5?
In a Hollywood Reporter interview about Part 2, Penn Badgley said that new You seasons will have to grapple with Joe's ascension to immense wealth and power, and what it will take to bring him to justice.
"That's a question for the writers and for Netflix as to the whereabouts of season five [which has yet to be ordered]," he said. "What I like is that it actually puts us in a new place, because as much as we like watching the arc of Joe, we also want him to be brought to justice. But, death or prison? Are they that satisfying? What do we even mean when we say "brought to justice"? Do we really want vengeance? Do we want revenge? Do we want torture? What is it that people want? And, what is actual justice? They're not necessarily the same thing."
"So, I'm not sure," he continued. "But I think he actually can go to a new place and, if and when it happens, it'll probably be this spectacular resolution that everybody's hoping it could be, because now he has further to fall. He has power and the stakes are high. He's not just some guy anymore."
Badgley also shared his hopes for another season during an interview with Entertainment Tonight, revealing that he's heard at least one possible ending from the show's creative team.
"I will say [executive producer] Greg Berlanti pitched me on an end and I thought it was brilliant. I can't tell you what it is. He pitched it to me like a year and a half ago before I knew it was happening, season 4. He also told me how he thought it would end in season 5 and I thought, 'Yeah, that's great.'"
"I certainly can't spoil it but I would think that if we don't get another season, this [season 4 finale] could be a somewhat satisfying end," he added. "Joe, at this point, he's like a post-modern icon. He's such a popular dude but... there's gotta be, to me, a more thorough, satisfying conclusion."
The actor also spoke on Joe's relationship with Kate, saying that he thinks "she's the last meaningful relationship he'll be in. I don't think there's another one coming down the pike...Yeah, I think she's his endgame."
"I don't think that [they'll be together forever]. No, I don't think that relationship's going to last but it's the last for Joe. That's not even a spoiler, I don't know," he added.
Celebrity news, beauty, fashion advice, and fascinating features, delivered straight to your inbox!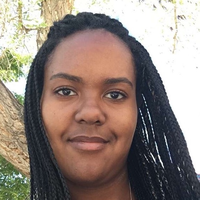 Contributing Culture Editor
Quinci LeGardye is a Contributing Culture Editor who covers TV, movies, Korean entertainment, books, and pop culture. When she isn't writing or checking Twitter, she's probably watching the latest K-drama or giving a concert performance in her car.