11 Unbelievable Photos of Cara Delevingne Lying on Things While Wearing Jewelry
Only Cara could get away with doing this at the beach.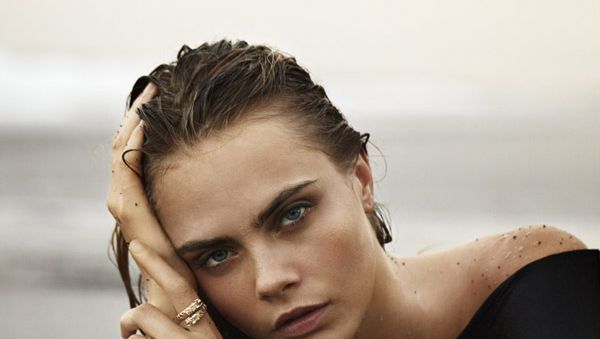 (Image credit: Courtesy of John Hardy)
There are just some things you would never do at the beach: lean against a boulder slick with salt spray; lie on your stomach on some wet rocks; wear a shirt into the water, let alone your fancy handmade jewelry.
Legitimate Movie Star Cara Delevingne does all of these things in John Hardy Jewelry's Fall 2014 campaign, but we'll make allowances because 1) this is fashion, and 2) because the resulting photos are just too gorgeous for logic to apply to them.
Choose your favorite Cara D. pose from the 11 sunset-lit images below. Our vote goes to the Playing Coy with a James McAvoy Lookalike.
Related Links:

25 Stunning Photos of Cara Delevingne


7 Photos of Cara Delevingne's Eyebrows Because Why Not


Cara Delevingne Is Now Officially a Movie Star


If Only We All Loved The Mornings As Much As Cara Delevingne and Her Eyebrows (VIDEO)

Images courtesy of John Hardy