Try It: Nail Therapy
Dara Adeeyo of Dark Berry Beauty paints her nails constantly. She reveals her secret for keeping them intact.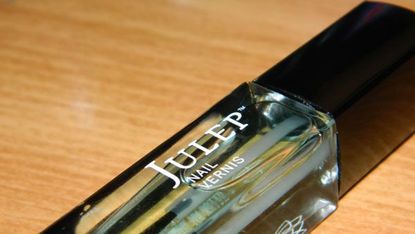 (Image credit: Archives)
It's no secret that I am addicted to painting my nails. I paint them at least twice — sometimes three times — each week. So, my friends often ask me how my nails are still intact despite the constant "abuse."
Foremost, I always use a non-acetone base nail polish remover. I then buff my nails with Revlon's Crazy Shine Nail Buffer (opens in new tab) ($3.50), which creates a smooth surface for easy nail painting and prevents the nail bed from peeling. And, I always apply base coat underneath my polish. Lately, I've begun applying ($16), which hydrates, protects and nourishes nails with Vitamin E, as a base coat.
When I ripped off my stiletto nails (opens in new tab) (I was too lazy to go to the salon and have a professional do it), I also removed a layer of each of my nail beds. This caused them to peel, and I knew there was only one way I could fix the problem.
I grabbed a bottle of Julep Nail Therapy and started using it as a base coat. Within a couple of weeks, my nails were back to being glossy and strong — no peeling. Additionally, I apply cuticle oil to keep the edges of my nails hydrated. Paired with Nail Therapy, this prevents hangnails and leaves fingernails looking shiny and healthy.
Dara Adeeyo is a nail polish junkie who blogs her beauty diary on Dark Berry Beauty (opens in new tab).