My New Lip Gloss Obsession
Siobhan Bentley's never been a lip gloss fan, but Laura Mercier Lip Glacés has made her into a convert.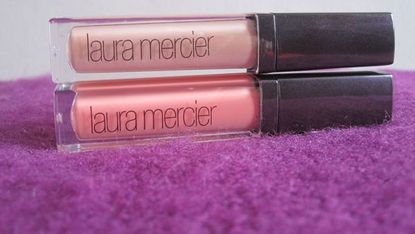 (Image credit: Archives)
I'm not usually one for lip glosses. They're sticky, don't last very long, and tend to cause a lot more hassle then they are worth. That was, until I discovered Laura Mercier Lip Glacés. I feel like I've experienced a lip gloss revolution! These glacés — as they're called — are moisturizing, scrumptiously scented, and unlikely to catch a stray hair. Slightly thicker then your standard gloss, their color-payoff is more intense, and sticks around for a solid two to three hours. In 35 shades, it's easy to find the perfect Glacé for any occasion.
My favorite hue is Bare Naked, a stunning beige-champagne that provides "your lips but better" color. Also worth trying is Orange Tulip from the Belle Nouveau collection — a peachy-pink shade perfect for spring and summer. For a more naturally fruity kisser, there's Bare Peach, which looks like a combination of the two aforementioned colors. To go brighter, swipe on Camellia, a day-to-night pink.
As you can see, I am a total convert, and am desperately trying to restrain myself from replacing every gloss in my collection with a Laura Mercier Lip Glacé!
Siobhan Bentley is a 24-year-old Londoner, self-proclaimed beauty addict, and the voice behind A Girl and a Beauty Blog.
Celebrity news, beauty, fashion advice, and fascinating features, delivered straight to your inbox!