Allégorie Is Making Bags Out of Apples and Mangos
Some pieces even smell like the fruit. Yum.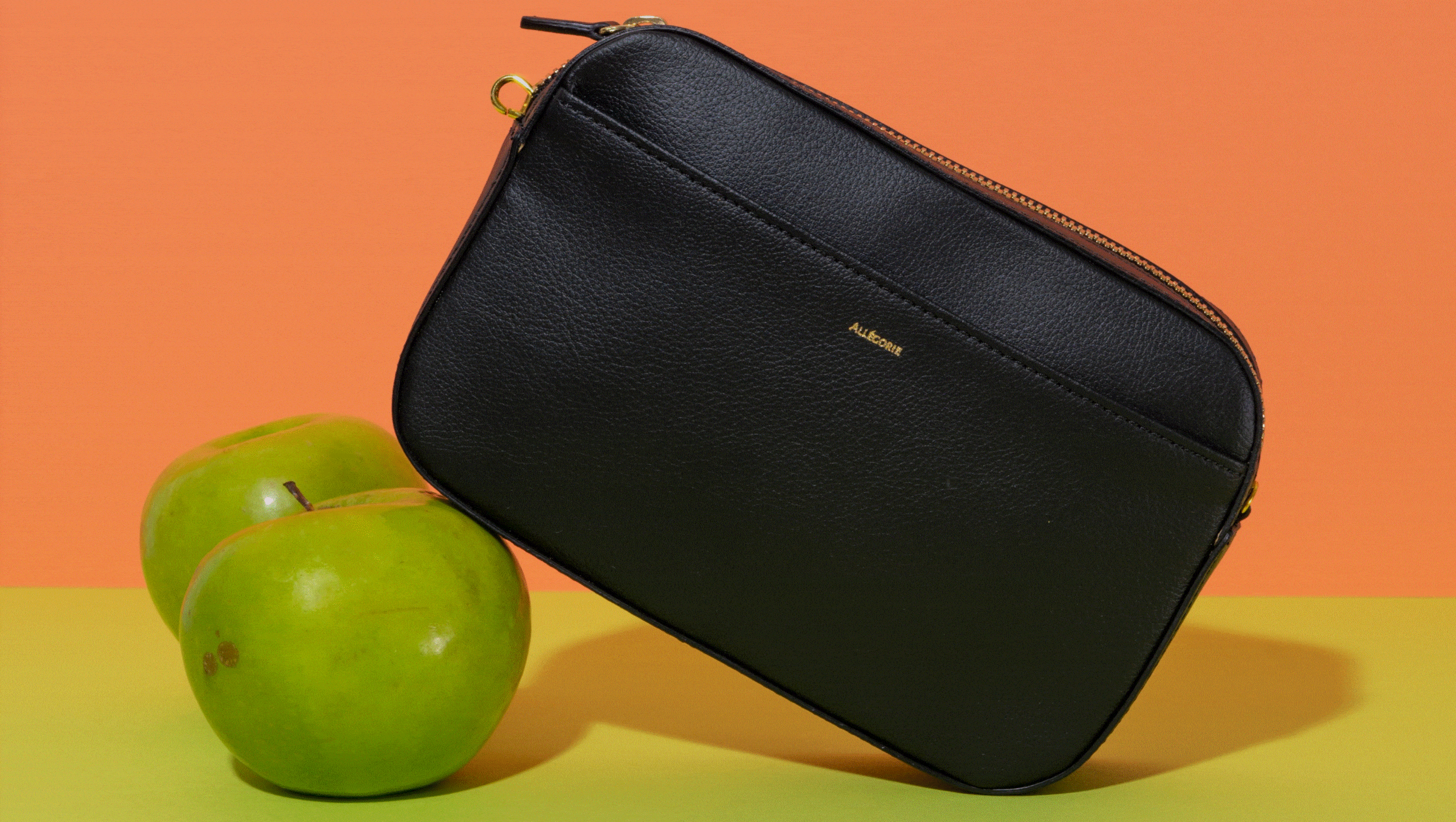 (Image credit: Courtesy of Allégorie)
Marie Claire Newsletter
Celebrity news, beauty, fashion advice, and fascinating features, delivered straight to your inbox!
Thank you for signing up to Marie Claire. You will receive a verification email shortly.
There was a problem. Please refresh the page and try again.
Sustainability. It's the ubiquitous word you've likely heard from your favorite fashion brands as of late—from ASOS, which just launched its first circular collection, to Gucci, which debuted its first-ever environmentally-friendly collection Off the Grid. The fashion industry as a whole has increasingly been working to rectify its contributions to waste creation and climate change, especially as consumers become more conscious of what they're purchasing. (According to the United Nations Environment Programme (UNEP), the equivalent of one garbage truck full of clothes is burned or dumped in a landfill every second, while the fashion industry produces 20 percent of the global wastewater and 10 percent of global carbon emissions.)
The negative environmental and social impact that consumers can have, simply from buying something they like, is what inspired Allégorie Co-Founder Heather Jiang to look for more creative solutions in reducing waste and encouraging recyclability. Her out-of-the-box idea? Creating high-quality and durable accessories such as backpacks and crossbody bags out of discarded fruits.
"It's a relatively new thing to incorporate fruit and plant fiber into bags," Jiang says. "We spent a couple years searching the globe, trying to find the best possible material. We tried using pineapple, mushroom, banana, and did some trial and error testing until we developed our own formula."
Currently, the one-year-old accessories line offers small "leather" goods for under $100 to larger pieces, like a backpack retailing for $325, all made from either whole mangos or from the skins of apples.
The technical challenges of turning food into a useable material that looks and feels like leather—not to mention, non-environmentally friendly material is often more readily available and cheaper to use in fashion (hello, PVC and polyester)—means there is less corporate investment in what Jiang is exploring. She notes that her and her co-founder, Jen, often work with smaller, community-based start ups to source the fruits and produce the actual product. Another hurdle that they've faced and overcome: The seasonality of the supply of the raw materials. The good news is though, the team can stock up on the fruit leather, it won't rot or go bad, when there is an ample supply of the fruit.
"Our partner suppliers collect the wasted apples from apple farms or the mangos not sold in the supermarket and [turn it] into 'leather' at their facilities," Jiang says. "The dye [used] on the accessories are plant based or environmentally-friendly dyes. [Once we get the leather], the actual making of the bags is here in the heart of NYC. We're embracing the heritage of the garment district."
The Allégorie founders receive their fruit leather from countries such as Japan, Italy, Netherlands, and Taiwan. They also work to ensure the supply chain process is transparent and ethical by visiting the facilities themselves and speaking to the people collecting the fruits. "This is a growing community, so we are dependent on each other and trust each other to make it work for everyone," Jiang says.
To take the eco-friendly angle one step further, the lining inside Allégorie products are made with a combination of plant-based polymer materials and recycled polyester fibers. "The plant-based part is called biomass-derived polymers that's made from crops such as corn or sugar cane. The recycled polyester fibers are recycled and created in a highly eco-efficient way that uses 84 percent less energy than traditional way of producing the same kind of materials," Jiang shares.
"We've received tremendous feedback [from friends and family like] 'OMG, this smells like mango' or 'this smells like real leather and is durable," Jiang says of the year-old brand. Her and Jen are currently a two-woman team trying to expand Allégorie's eco-friendly brand reputation and messaging to consumers. They're taking the business day by day, especially in light of the COVID-19 pandemic.
On top of all this, Jiang acknowledges that Allégorie isn't fully 100 percent sustainable yet and is working to solve this while also discovering more fruits/vegetables to add to their Rolodex of raw materials. "We went through a phrase where nothing worked and we had the chance of maybe comprising a little bit on the material, but that's not what our brand is about. We want to explore all the options possible," she says. "Collectively, we can push [the fashion] industry to a more sustainable future."
Shop Some of Allégorie's Products Below
RELATED STORIES
Celebrity news, beauty, fashion advice, and fascinating features, delivered straight to your inbox!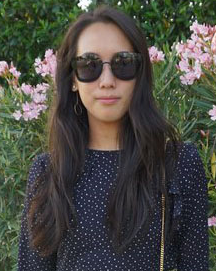 Marina Liao is the former fashion news editor at MarieClaire.com, where she covered celebrity style (from Meghan Markle to Katie Holmes), fashion trends, and shopping advice, plus conducted original interviews with industry insiders. She's also had many opportunities to write content in other areas such as beauty, food, tech, and even home. Her previous fashion stints include POPSUGAR and Cosmopolitan.