How Ashley James Dresses for a Day at the Museum
The Guggenheim curator draws style inspiration from artwork.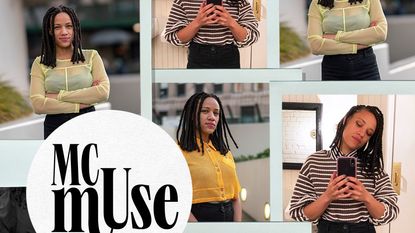 (Image credit: Jens Schott Knudsen)
In our new series MC Muse, savvy women from around the world share their style, their ambitions, and the most coveted pieces to shop right now.
After studying English literature as an undergrad at Columbia University, Ashley James found herself following the career trajectory of an English professor, pursuing a masters and Ph.D. in English lit with a focus on African American studies and gender and sexuality. That all changed when, in 2014, she was given the rare opportunity to co-curate the Odd Volumes: Book Art from the Allan Chasanoff Collection show at the Yale University Art Gallery on Yale's campus, where James was receiving her Ph.D.
James says that her experience curating Odd Volumes cracked open a whole new world: one that she wanted to pursue full-time—and that inspired her to apply for a fellowship program at MoMA. At MoMA, she was assigned to work on the retrospective of American artist and philosopher Adrian Piper, who she had coincidentally written about for her dissertation at Yale. "The rest," she says, "is history". Following her fellowship, James was hired as an assistant curator at The Brooklyn Museum, and went on to shatter the glass ceiling of the prestigious New York museum scene last November when she was hired as the first full-time Black female curator of the Guggenheim's contemporary art collections.
In one of her biggest projects yet, James is co-curating the 25th Hugo Boss Prize Exhibition, honoring influential contemporary artists with no parameters around age, gender, nationality, or medium. Throughout the past year, she's worked alongside the six finalists and is now in the final stages —working with the winner, photographer Deana Lawson, on curating her Spring 2021 prize exhibition.
James's broader efforts as the museum's first Black female curator are aimed at challenging the art world's outdated status quo. She's focused on bringing more inclusivity into all facets of The Guggenheim—from artists to employees— through the DEAI (Diversity, Equity, Accessibility, and Inclusion) Alliance.
When James is not tackling her duties on the gallery floor, her day-to-day includes rigorous amounts of reading and research and often an inbox full of emails. Her style, or rather her self-described "uniform," is a mix of staples in muted tones and laid back, California-cool silhouettes (James hails from SoCal originally). Here, we chat with James about the intersection of art and fashion, art world stereotypes, and her latest quarantine purchases.

Marie Claire: How do you dress for your day-to-day at the museum?
Ashley James: Pre-pandemic, I leaned towards a uniform style: I'd go to the office in trousers, a heeled loafer, a button-down, and my glasses, and that would feel really good to me. I thought that I'd be the person that would kind of backslide into not turning on video during the Zoom call, but I actually still love getting dressed in the morning. I'm usually drawn to muted colors, organic shapes, and I'm very big on texture. I've been in New York for a very long time and there's that historical art stereotype—wearing all black in a completely A-line silhouette and then a severe boot or something like that, black rim glasses, and your hair is either a super blunt cut or pulled back. But there's this Californian in me that won't let myself get too severe.
MC: Are you a fan of artworks with those same qualities: muted, organic, textured?
AJ: Probably in ways that I don't even want to admit. It actually comes back to kind of why I came to the Guggenheim. I love conceptual art and I love minimalism. There's something about the cleanness of that and the pulled-backness of it that really interests me. I think on this level, a minimal kind of style would also define me.
When I was at MoMa, I was in the Drawings and Prints Department. It was there that I also learned that I have a real love and openness for expressive, colorful paintings, too. There's that side of me that I think I've cracked open in myself, and I'm sure it's kind of making my way into my style. The aspirational designers that I love are Rachel Comey, The Row, Celine, and Acne Studios. I also really love what Aurora James is doing with Brother Vellies.
MC: What are your thoughts on the love affair between art and fashion?
AJ: Art is obviously a very fashionable space and there's a kind of permeability between those two worlds, especially on a social level that was especially recognizable when attending art openings and other art events pre-COVID. I also think there's a more theoretical relationship between the two. I've had some interesting intersections with fashion just through the artists that I've worked with. When I was working on Soul of a Nation: Art in the Age of Black Power (an exhibition that originated at the Tate Museum in London and was presented by James at the Brooklyn Museum in 2018) one of the American artists and fashion designers featured, Jae Jarrell, designed made suits that were heavily influenced by politics—like wearable murals. The Brooklyn Museum now owns one of her Urban Wall Suits. I think that the two worlds do exist in a very clear way for some artists. That kind of has me thinking like, I wonder if I am really interested in the intersection of fashion and art on a historical level.
MC: What was the last fashion item you purchased for yourself?
AJ: Right before the lockdown I bought a couple of pieces from an artist I've worked with in the past, Eric Mack. He sources materials from various places he finds throughout the world and makes wearable pieces that are informed by painting practices. I bought a couple of pieces from his limited edition fashion line—a jacket and a button-down. I'm still kind of thinking about an opportunity when I can wear something that breaks me out of the muted color thing that I'm on. I also bought these cowboy calf printed boots that give way to pattern and something a little bit funky. In my mind, when I bought those, it was like, Oh yeah, I'll wear this at an opening or something like that. And of course that hasn't happened. So there's a lot of things just sitting in my closet that are kind of just waiting for their turn to see the light.
Shop Some of Ashley's Favorite Pieces:
RELATED STORY
Celebrity news, beauty, fashion advice, and fascinating features, delivered straight to your inbox!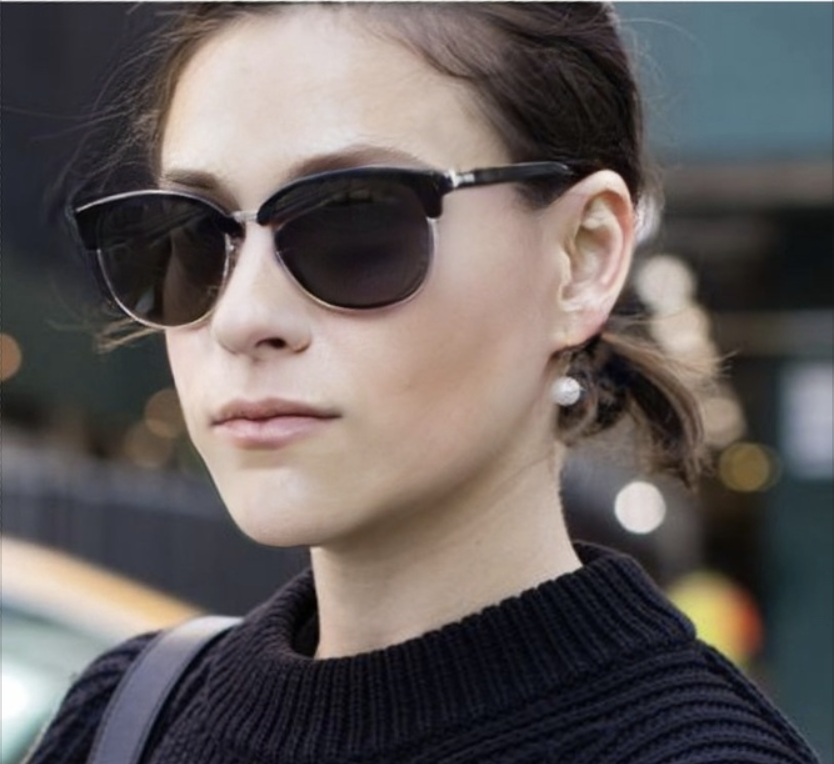 Sara Holzman is the Style Director at Marie Claire, covering runway trends and tracking down the latest finds to buy and wear. When she's not writing about fashion, she pens about the best places to jet-off to. Over her six years with Marie Claire, Sara has reported on the ever-evolving world of fashion— covering both established and emerging designers within the industry. Sara has held fashion positions at Lucky and SELF Magazine and was a regular contributor to Equinox's Furthermore website, where she wrote across their style, wellness, and travel verticals. She holds a degree in Journalism from the University of Missouri, Columbia, and currently resides in Manhattan. Follow her along at @sarajonewyork.