Carolina Kleinman Invites You into Her Universe
The designer is focused on preserving the history and culture of artisan techniques through fashion.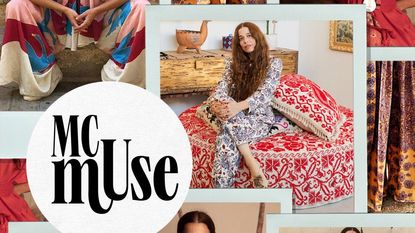 (Image credit: Courtesy)
In the year 2000, Carolina Kleinman moved from her hometown in northern Argentina to Los Angeles to study the arts. She would make frequent trips back home to South America, often perusing the street markets to pore over the intricate hand-embroidered textiles traditional to the area. It was a familiar experience for Kleinman, who, as a child, spent hours playing with vibrant fabric rolls in her mother's Argentinian clothing store. "My grandfather worked in the textile and trim industry in Bolivia. Fashion was always a part of my life, but as I got older, I knew that I also wanted to do something really meaningful," Kleinman explains.
After several years in L.A., Kleinman moved with her husband to the small town of Tepoztlan, Mexico, just south of Mexico City. Home to a large crafts market, she slowly became acquainted with the artisan communities there, and frequent travels led her to discover artisan techniques native to far-flung countries, including Peru and India.
It was on one of her return trips to the markets in Bolivia that Kleinman was struck with inspiration. Right then and there, she says, she began to conceptualize a clothing collection filled with pieces that would highlight and preserve the work of artisans in Bolivia and other global communities. In 2005, Kleinman officially launched her namesake brand, Carolina K, a label that marries fashion design with artisan traditions.
Sixteen years later, Kleinman and her close-knit, fully-female team have collaborated and developed handcrafted pieces with more than 300 artisans, spanning three continents. From day one, Kleinman made a commitment to ethical sourcing and sustainability. Collections are crafted from organic fabrics, shipped out in compostable packing materials, and Kleinman says she demands fair trade standards throughout the supply chain.
Her dedication to sustainable practices is ever-evolving. Two years ago, after seeing bags of leftover fabric scraps on a factory visit in India, the designer decided to launch a Zero Waste Collection. The line includes swimwear, face masks, and an array of home accessories, all one-of-a-kind pieces made from dead stock or discarded textiles.
Now residing in Miami—the location of Carolina K's design studio and headquarters— Kleinman hopes to connect with the South Florida community. In March, the designer opened the doors of her first flagship boutique. The space is a reflection of Kleinman's transportive universe. Bright and airy, the shop doubles as an events space, filled with whimsical tokens from Kleinman's travels, alongside shoppable hand-loomed rugs, embroidered ottomans, handmade blankets, and of course, her latest clothing collections.
We sat down with the designer—via Zoom—to chat about her design ethos, her new Miami storefront, and some of the most magical pieces from the new Spring '21 collection.
Marie Claire: How is your approach to design unique?
Carolina Kleinman: I started my brand intuitively. In the beginning, if I was somewhere and saw something that I loved, either in the market or on the street, I'd approach the artists and start talking to them. I would buy things and build up a trust with people. Eventually, I'd ask if they could do something similar for me. I would send my designs, along with threads and materials, and work with the communities to achieve a timeline. In Tepoztlan, I would have artisans come to my house, we'd spend time together, and we'd develop the pieces that way. It's super passionate, and a somewhat unconventional way to do things, but I wouldn't do it any other way. For me, their works are not just clothes or accessories, they're collectibles that last a lifetime and true pieces of art.
MC: What has been your mantra over the past year?
CK: One of my biggest accomplishments has been making meaningful choices.
Over the last year I was able to put more time into the things I love—to fill my soul. I start the day with a 5 a.m. yoga practice. It's a ritual that keeps me balanced. I've been putting more time into music, singing, playing my harmonium, and spending quality time with my son. I want to [have] a clear mind [this year].
It's also given me the opportunity to re-evaluate and change a lot of things in the company. I've been on a mission to preserve heritage and to honor Latin American cultures for over 15 years. I really want our Miami community to get immersed in our [Carolina K] Universe.
MC: How great that your brand is all women-run!
CK: We are a strong and hardworking team. When women get together, our power and opportunities become endless. I've been collaborating with women all my life, but now is the time to use our voices and resources to lift each other up and share our wisdom. As a firm believer in women empowerment, it's been a joy supporting and learning from over 300 artisans, many whom are women.
My grandmother Greta was a huge inspiration to me—she was an extraordinary human in every way. My female friends around the world each bring lessons and inspiration. Also female activists, artists, musicians, entrepreneurs, moms, sisters, and daughters!
MC: What's your style ethos?
CK: I don't have just one aesthetic, I'm a Gemini and a chameleon. I wear clothes that are made with intention and soul—pieces that lift me up. I get dressed based on mood. It comes naturally and I usually get dressed in 10 minutes.
I'm known to wear a lot of colors, textiles, and embroideries. Sometimes I'll braid my hair and wear all of my jewelry, but I spend my morning yoga practices in sweat pants and I love it.
MC: What are some of your favorite pieces from your latest collection?
CK: I love the Valerie dress in peacock, which is made in a sustainable viscose. I like to layer it over the Liset one-piece swimsuit which we carry each season in a different print made with EcoOcean fabric and dry printing techniques that are better for the environment. The Barbara kaftan in sunflower is made with recycled chiffon along with the Lexi kimono in ocean reef. The Martina dress in red was entirely handmade in 15 days by a female artisan in Oaxaca, Mexico.
Shop Some of Carolina's Favorite Pieces:
Celebrity news, beauty, fashion advice, and fascinating features, delivered straight to your inbox!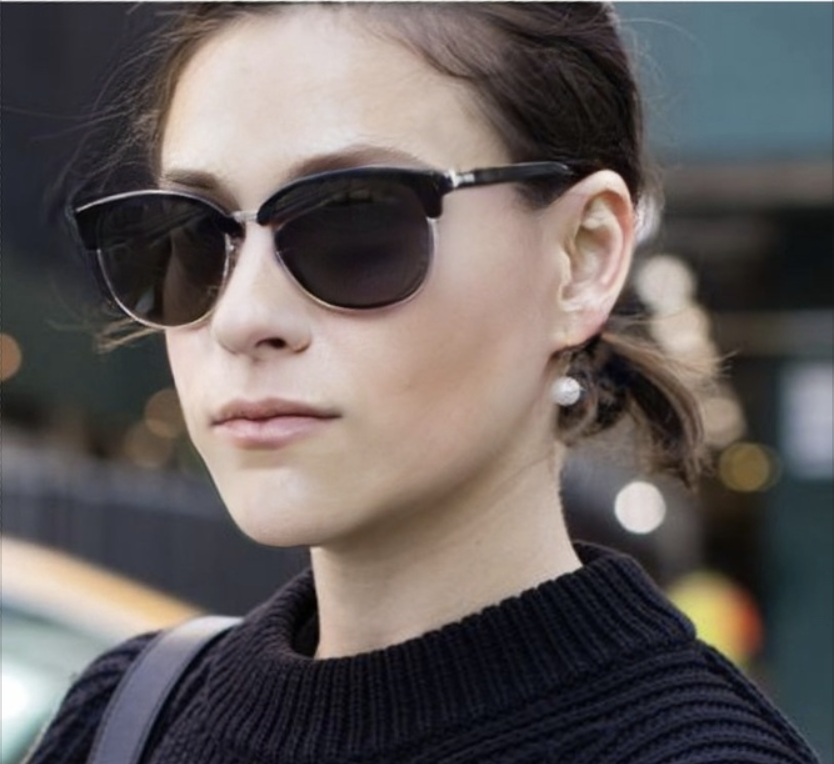 Sara Holzman is the Style Director at Marie Claire, covering runway trends and tracking down the latest finds to buy and wear. When she's not writing about fashion, she pens about the best places to jet-off to. Over her six years with Marie Claire, Sara has reported on the ever-evolving world of fashion— covering both established and emerging designers within the industry. Sara has held fashion positions at Lucky and SELF Magazine and was a regular contributor to Equinox's Furthermore website, where she wrote across their style, wellness, and travel verticals. She holds a degree in Journalism from the University of Missouri, Columbia, and currently resides in Manhattan. Follow her along at @sarajonewyork.